I got to babysit a friend's baby the other day and he's just the most precious thing ever!
He smiled at me.
Laughed at me.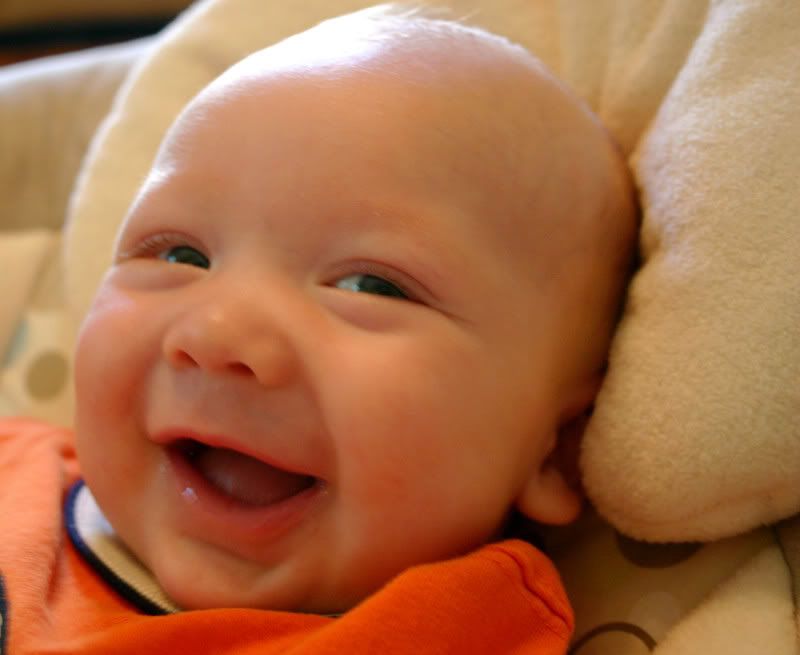 Made funny faces at me.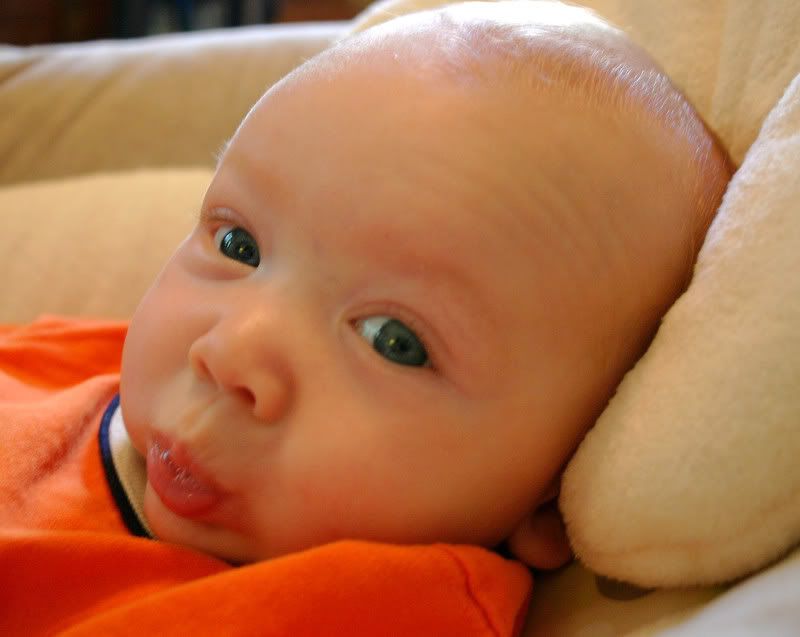 Outside I could really capture how blue his eyes are.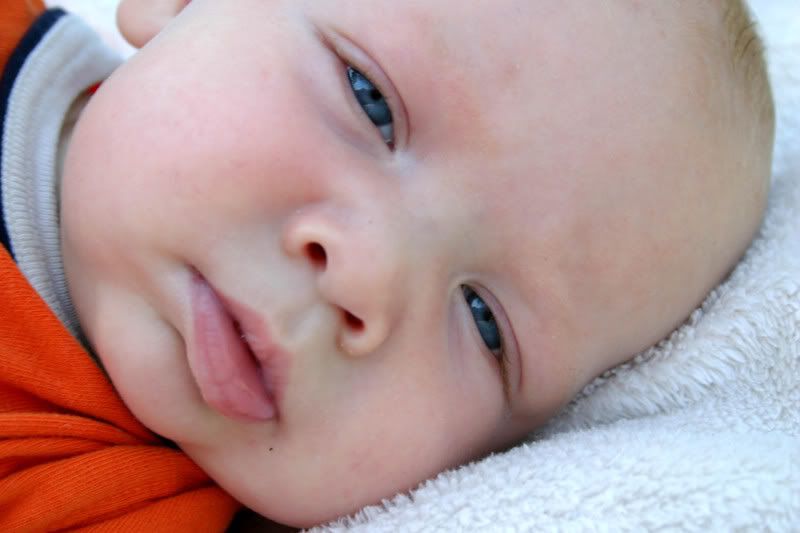 (I didn't edit these eyes at all.)
Then he slept. Like a good baby should. (none of my own babies would sleep like this...)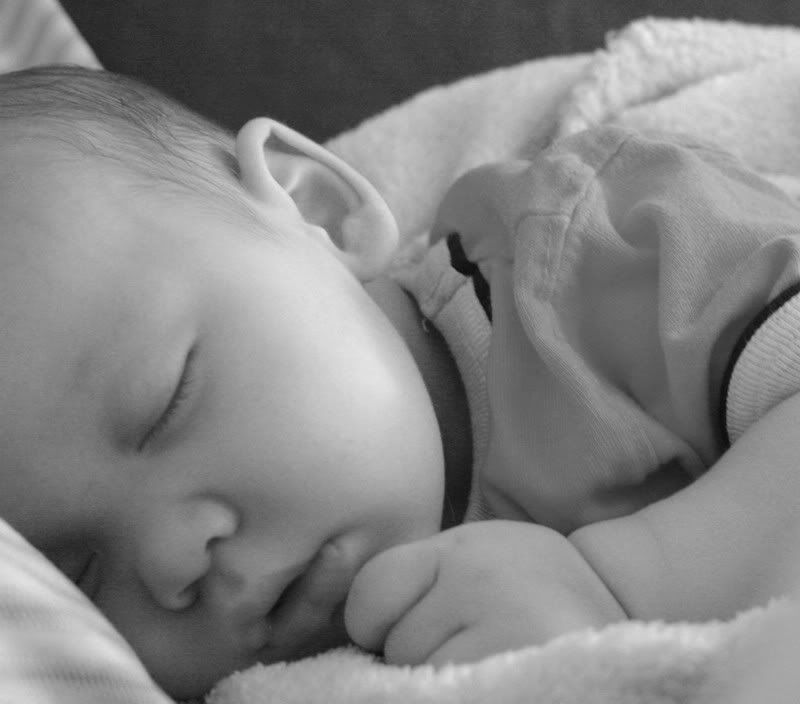 I like the faded vintage look of this one.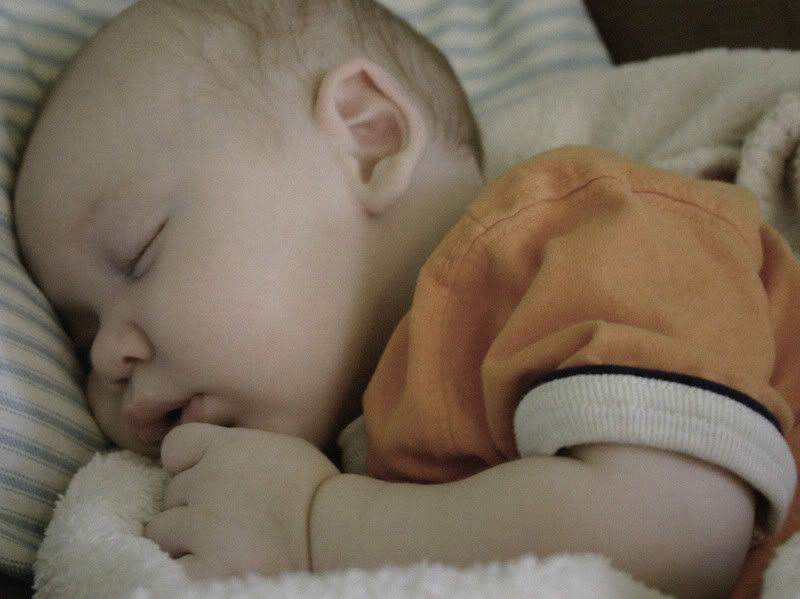 Thank you Heather for letting me love on your baby for a day! He was a chubby squishy little dream, and I loved it.
edited to add:
My own "baby" felt like this most of the day. There was a lot of jealousy here! "Maaaa. Maaaa." (He calls me Ma.)