Nope.
It happened
again. (By the way, the hair is always in this mad scientist sort of thing. And yes, he's always naked.)
There is nothing out of the reach of The Baby. Nothing. I've even put things out of
my
reach, and he gets them.
Mascara. He was very angry that I took it away. How dare I?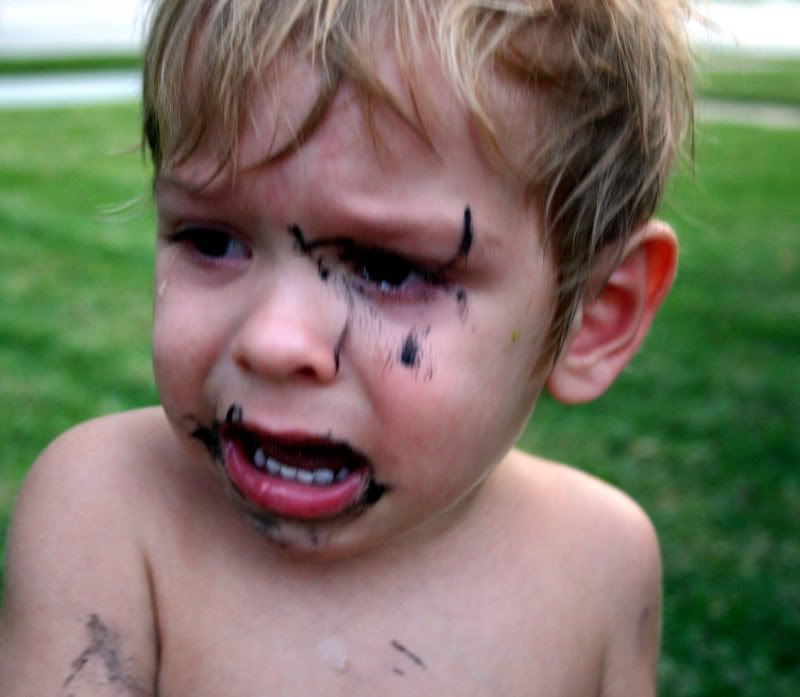 Mac LipGlass.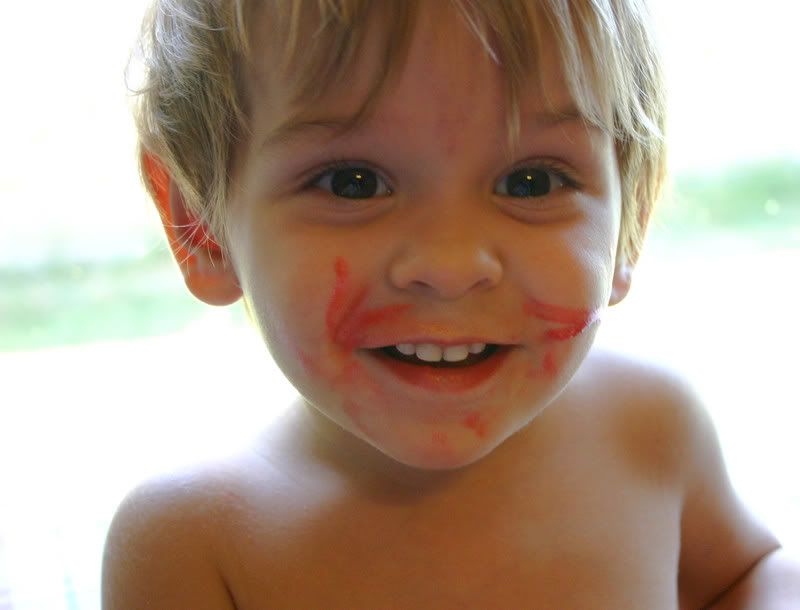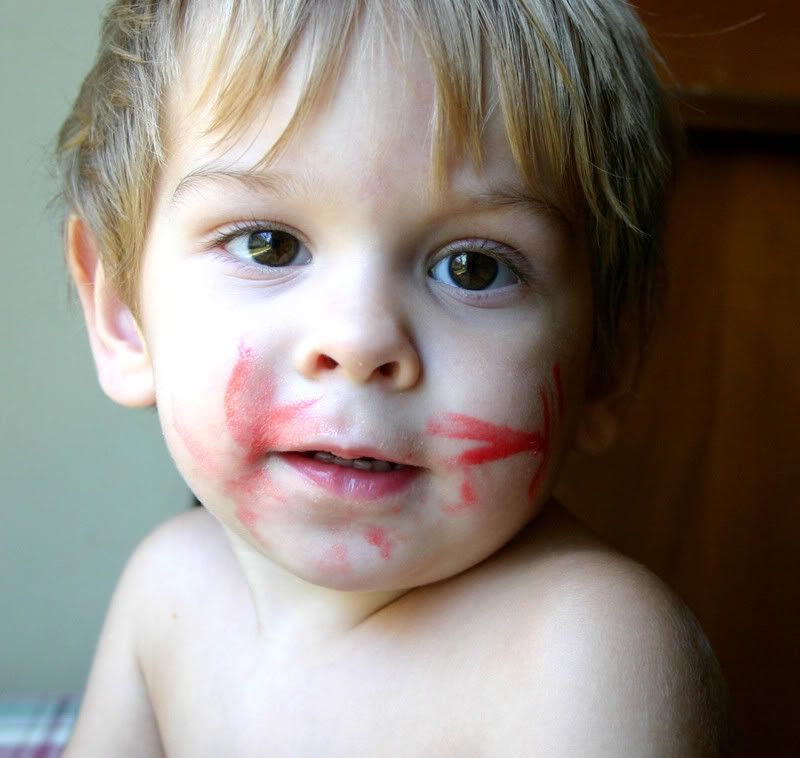 These times I didn't even bother to get frustrated or cry like I normally do. All I can do at this point is laugh and wonder what's next.
I'll say it again, The Baby is bad.
But kinda cute. I guess I'll keep him.