It's been a while since I've mentioned it and I've had several emails asking questions so here is the latest on our
flip house
.
I'd mentioned a few weeks ago that we thought we had buyers for the house, but their loan fell through so that didn't happen.
Then -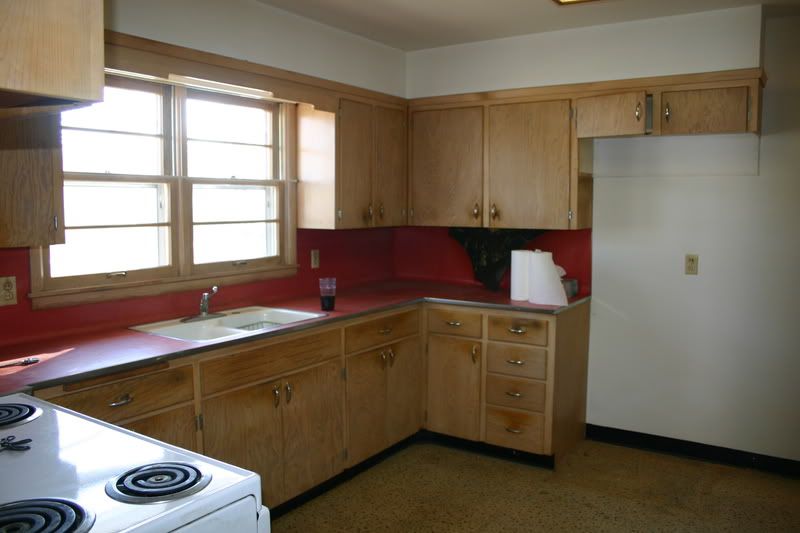 Now -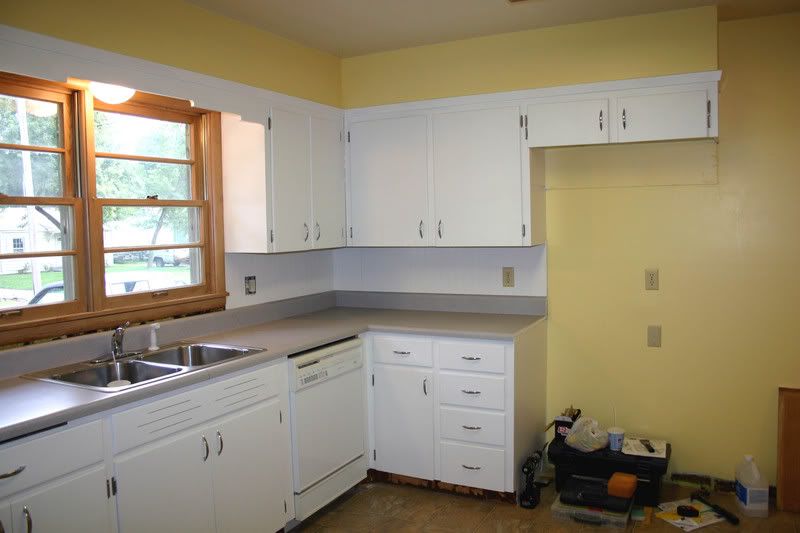 Then -
Now -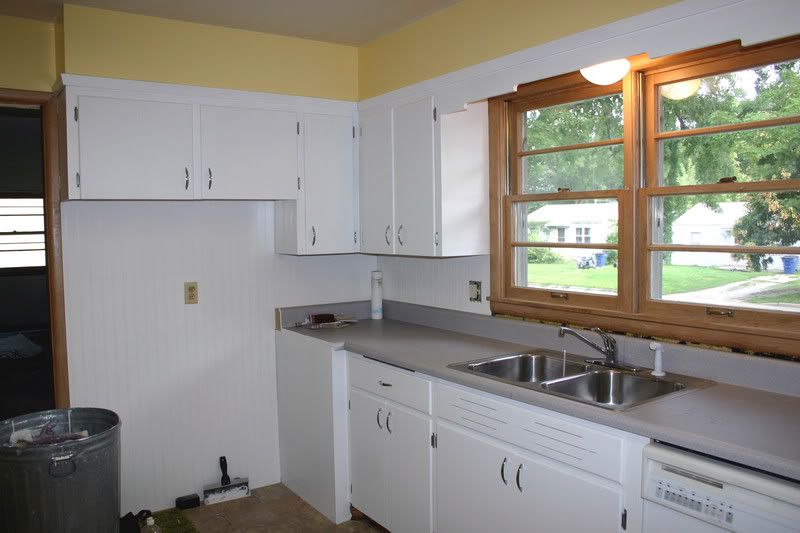 We tore out all the awful red stuff and replaced the countertops, sink, and added white beadboard as the backsplash. I'm not crazy about the gray countertop, but as I've said before with this type of home we can't splurge the way I'd like to so we are doing discount everything. We've shopped auctions, salvage yards, outlet flooring stores, etc. The dishwasher we put in was 50 cents at an auction. :)
There will be a beadboard strip along the back of the sink where it's currently black, but that hasn't been done yet.
I got all the cabinets taken apart, sanded, primed, painted (2 coats), and put back together.
The dining room before -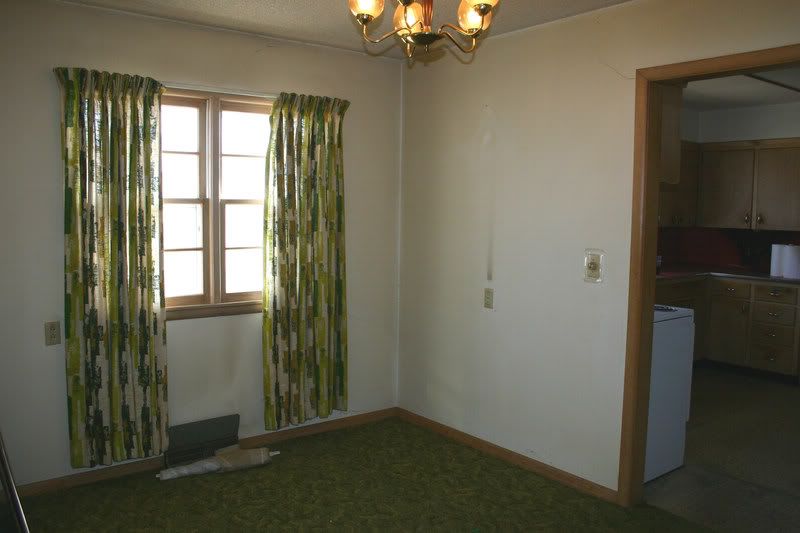 And now -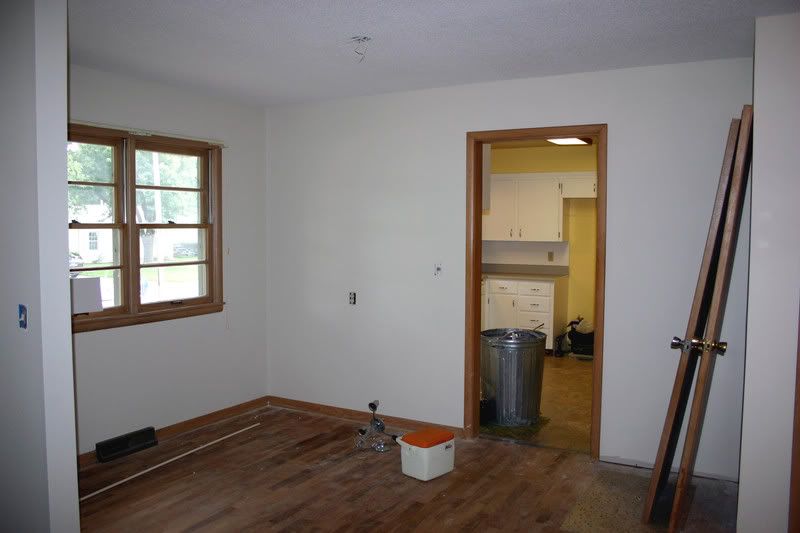 There's a chandelier on the floor waiting to be hung. The walls have been painted Antique White.
All of the woodwork in the house looked like this with dirt and grime from 50 or so years of never being cleaned.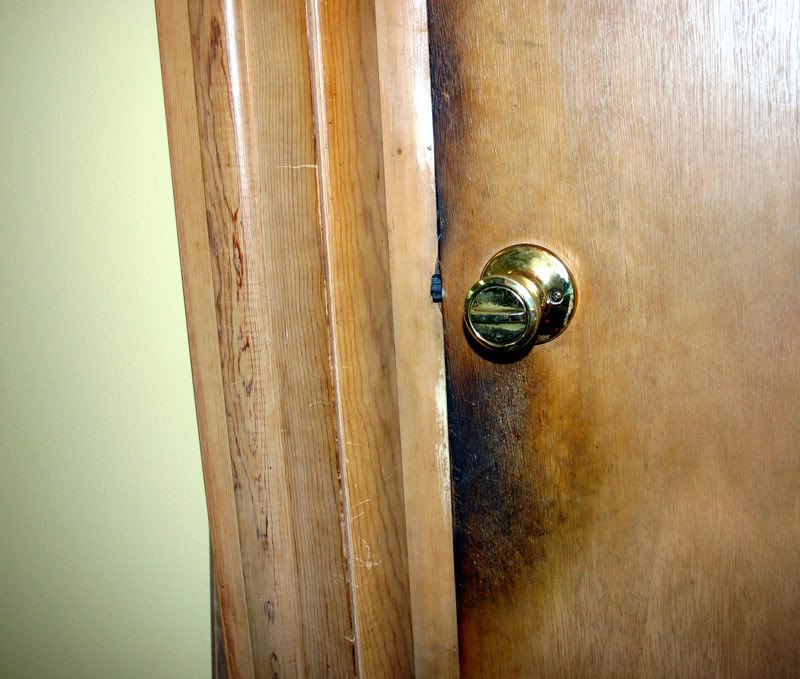 And after I tackled the entire house with Magic Ereasers we have this -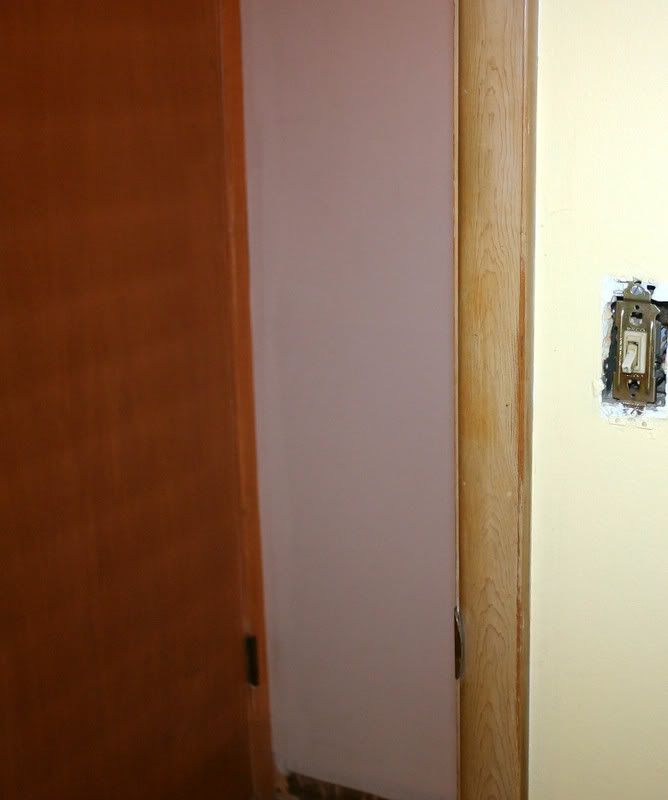 I need to buy stock in those things. I fly through them.
The outside is all painted, a bit of landscaping is done, we need to hang the shudders again.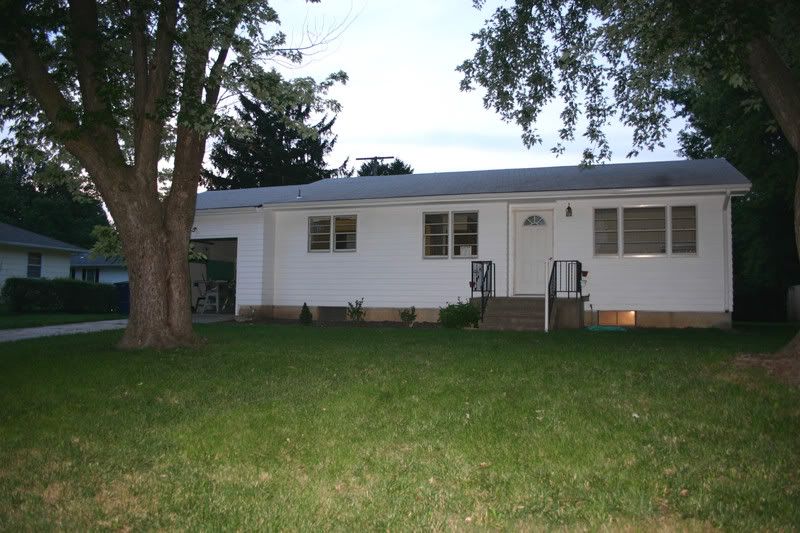 Even though it's not done we put a For Sale sign in the yard. A realtor friend of ours stopped by and gave us an estimate of $10,000 more than we'd planned on asking so that's a good thing!
I'll post again when I have more pictures, but for now nothing there looks very impressive. The Man works a full time job in the day, comes home and grabs dinner and then we all head to the flip house and work until dark.
I fight with The Baby all day, attempt to clean house and do a bit of blogging (this post has taken over an hour because he keeps climbing me), answer an email or two, and then pick up the big kids from school, make dinner, and go help at the flip house.
I can't wait until this thing is done and sold. I'm completely burned out.