Pioneer Woman
. Well, I like to pretend I am anyway.
I watched my friends kids the other day and it was really too hot to play outside so I decided we could all make jelly. Lots and lots of jelly. Messy sticky jelly. "What? People MAKE jelly?! We thought you just bought it at the store!" Yes kids, people can make jelly.
We started with a batch of Mixed Berry (cherry, blueberry, blackberry). There were supposed to be strawberries in there too, but The Girl ate the entire carton of strawberries before we got started.
You don't want to know how many hundreds of blueberries landed on the floor. Thank goodness for hard wood floors.
Then we moved on to Spiced Peach jelly. The smartest move I made all day was giving each kid a peach and a butter knife to cut it with. We had a bike helmet, a naked baby, Camp Rock playing on the big screen and they sat here doing this for almost an hour in deep concentration! Smart Beki!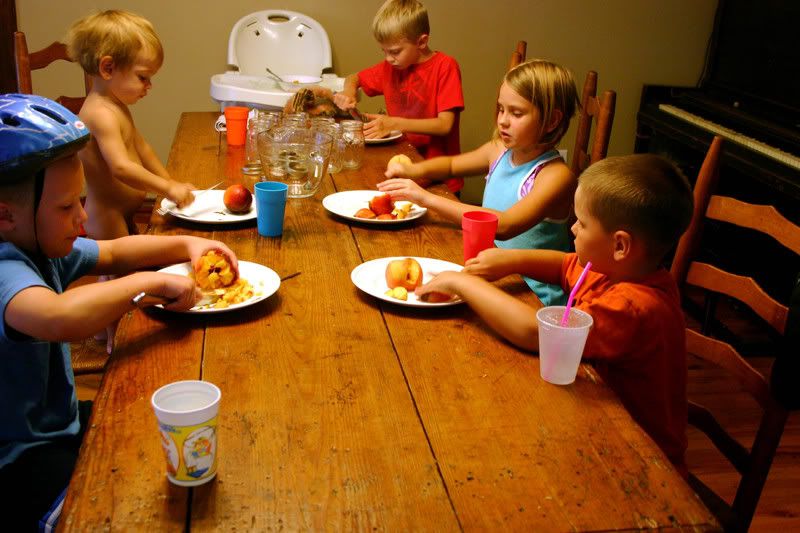 It was very fun and they got to have biscuits with Berry jelly for lunch, then take a jar of the Spiced Peach jelly home with them at the end of the day.