something fabulous!
ThoseGreathouseWomen
have created the niftiest little toy ever! They're I Spy bags with a window front and treasures hidden inside.
How great would these be on road trips for a bit of peace and quiet?
The Whale
They are a great learning tool for toddlers too.
The Cupcake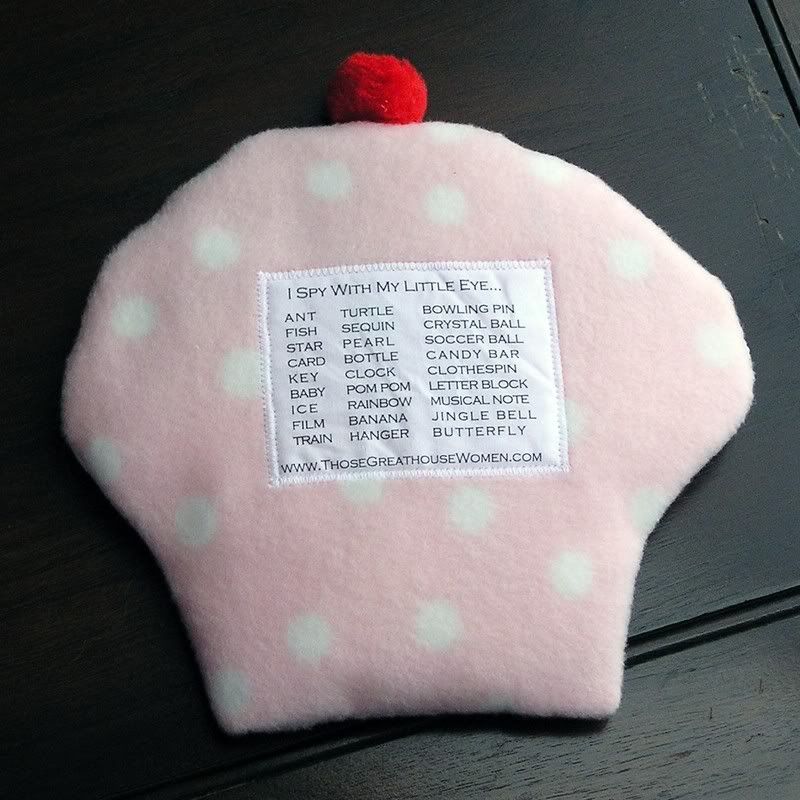 They are cool enough to be featured in the current issue of Real Simple Family magazine!
And guess what?
You can win one here!
(...pausing for a moment to let the cheers and applause die down....)
ThoseGreathouseWomen would like to give away a party favor bag to one lucky PamperingBeki blog reader.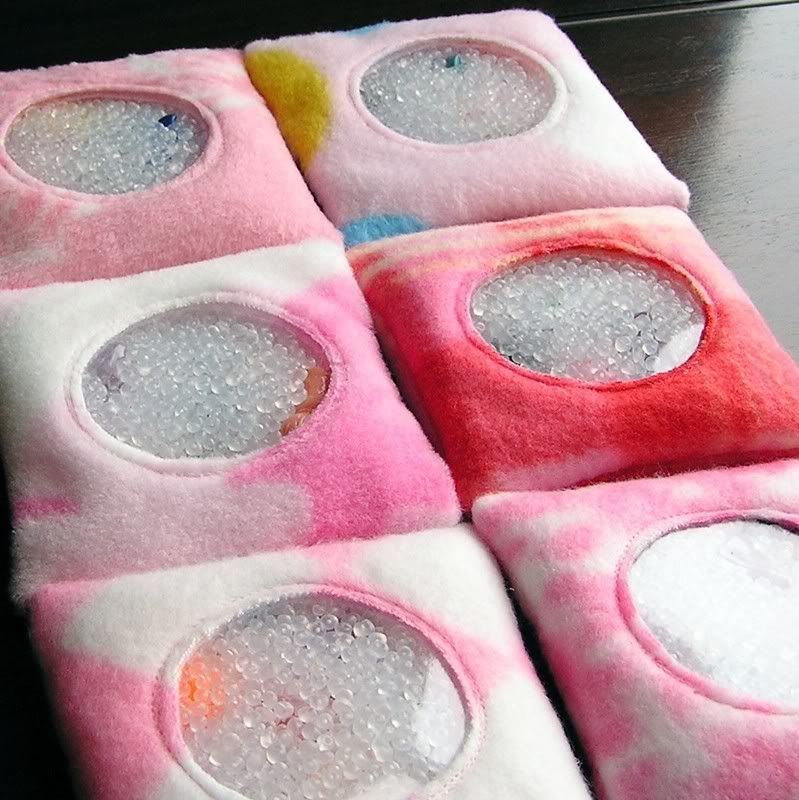 Here's how to enter:
1.
Click here
and look around.
2. Come back and let us know your favorite item.
3. Sit back and hope that you're the winner according to the random number picker thing on Monday, August 25. Easy Peasy!
(please be sure that I have a way to contact you in case you win!)
I LOVE these!!