(It's been a long time since I've blogged twice in one day! I must need a life. Or more orders.)
The other day I went to the store to pick up a few things - milk, a melon, bread, eggs, etc. When I got home my high ticket price was bothering me so I went to look back over my receipt. Then I saw that I'd paid $9 for a melon!! Ack!!! When the sign said $.99 I missed the part that said "per pound". Apparently I'd picked out a 9 pound beauty.
Ever seen a $9 melon? Here ya go.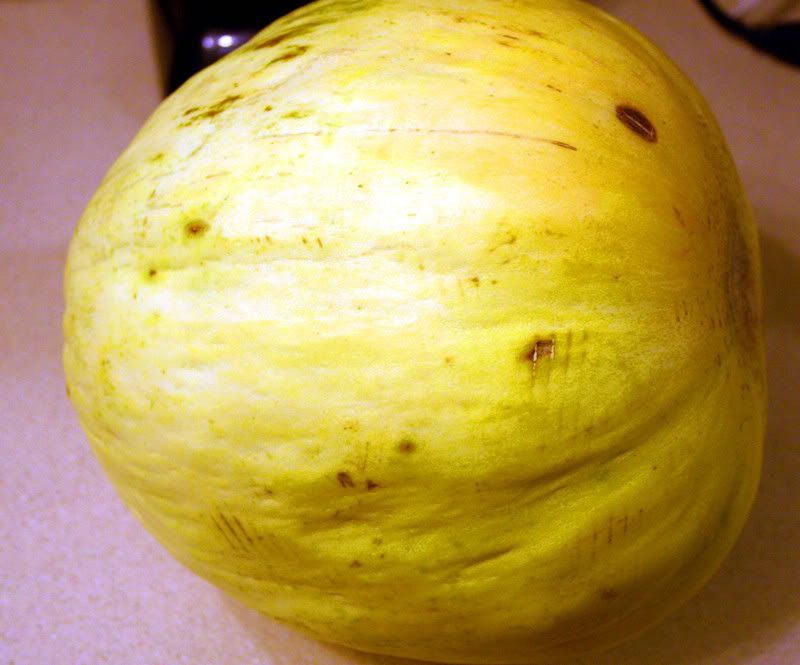 Beauty, eh? It's a Crenshaw melon or something like that and basically tastes like a cross between canteloupe and honeydew. But for that price, next time I'll buy a canteloupe
and
honeydew and mix them in my bowl.
The Man told me next time I bring expensive melons into the house they better be wearing pasties or at least fill out a C cup or something.