It was the day before school started again. The last day of Summer break.
And as much as I love my kids, boy was I ready for them to go back! So I took them out for ice cream as an end of summer treat.
It started well.
Then it got a bit worse...
and worse... (eating the bottom of the cone, with the paper still on, is not a good idea)
And ended in the ultimate sticky mess.
You have no idea how hard this was for me! I'm not the neatest person in the world but I have a huge problem with stickyness. Huge. I'm cringing just looking at these pictures. And he was covered head to toe.
So today was the big day back that I was so ready for. And I hated it.
The house was so quiet. The Baby was so bored. I wasn't mediating fights. It was so sad for me! I really enjoy them being around so much and it broke my heart to send them back today.
The Boy already had a girl trying to share with him. Little charmer.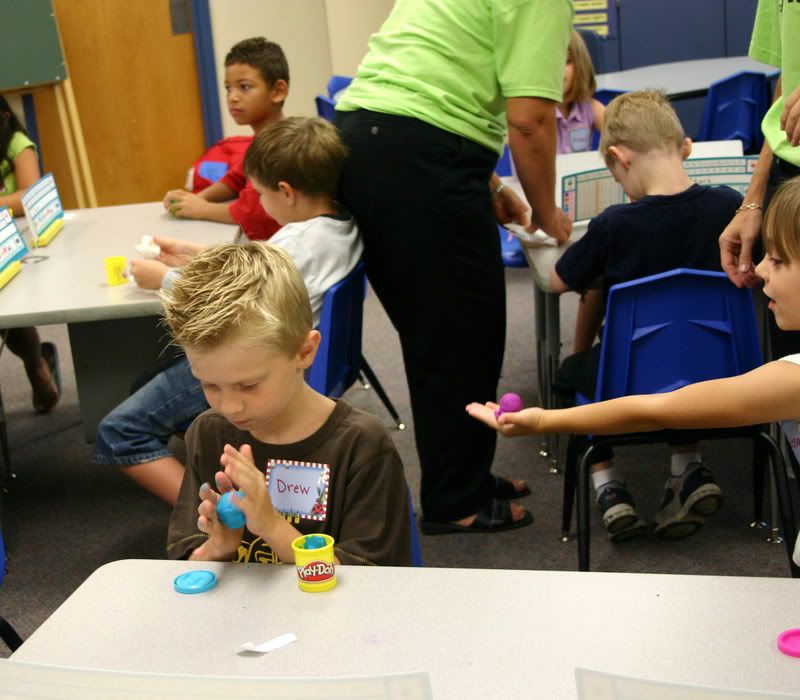 I missed them so much all day! And then they came home and started fighting and I remembered it's kind of nice to have quiet days sometimes.