I have had soooo much creativity lately and absolutely no time to do anything with it. Ugh! So I pulled an all nighter and stayed up till 4am working. I have quite a few new things to list this week.
The first -
One Chance earrings
Another thing I've been up to lately is stamping!
Princess necklace - This one isn't listed yet but if you'd like it just let me know. It's a brass charm, sterling chain and clasp, pink Swarovski crystals, 14" long - $15.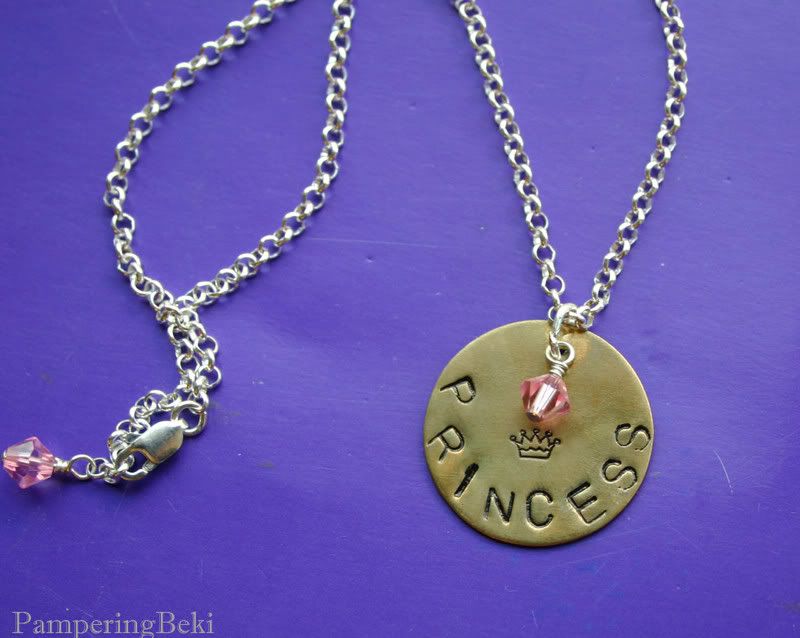 I'm also making new purse charms!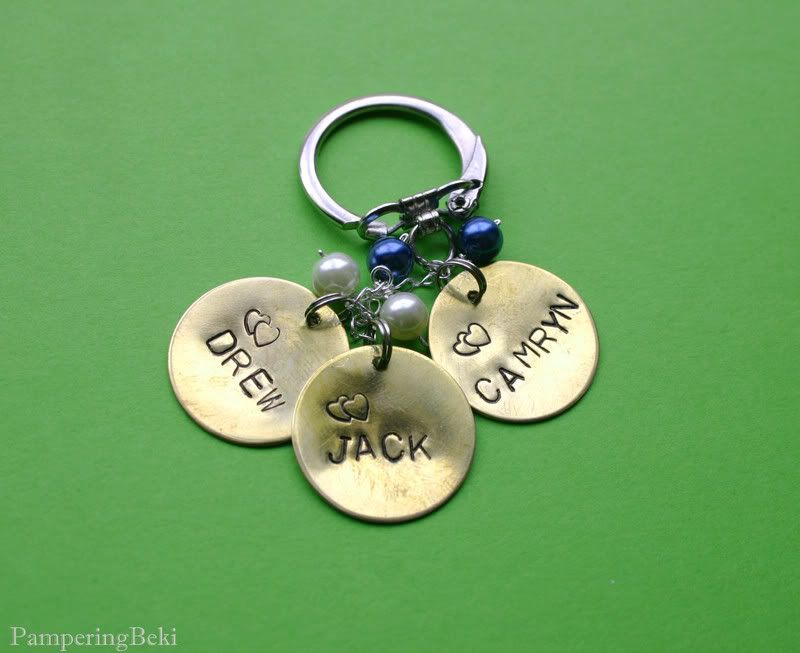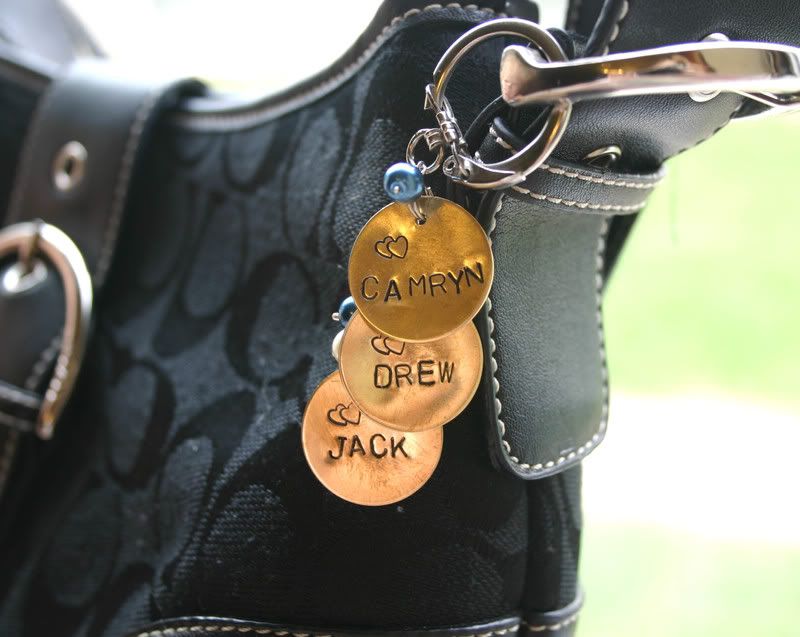 These are also not listed yet, but if you'd like one please let me know. Custom colors on the beads, custom names of course, sterling chain, brass charms. $12 for a purse charm with a single disc, $4 for each additional disc. (So the one shown would be $20)
When I list these they'll be a slightly higher price, but blog readers get a better deal.