I don't think that life could get any better.
There was a well known craft show up the road over the weekend so I headed out bright and early. It was just gorgeous out. I went out alone.
I thought this booth was cute with all the pink, black, and white polka dots.
And I loved the look of this nautical booth.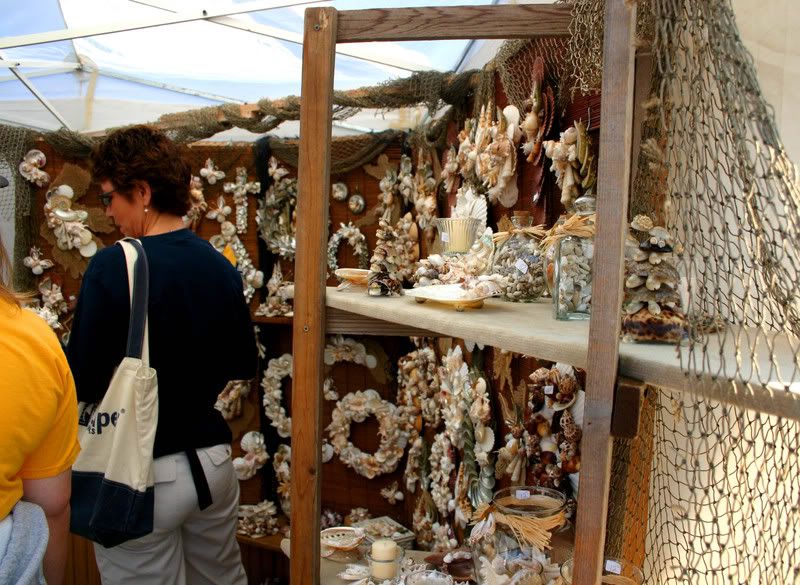 I wanted one of the iron pumpkins so bad! But I had no money to spend. Isn't that sad? I thought so.
I met the lovely
BeckyKay
, who happens to live just up the road from me and has an adorable etsy shop. I wonder if she has a penpal..... (inside joke, sorry.)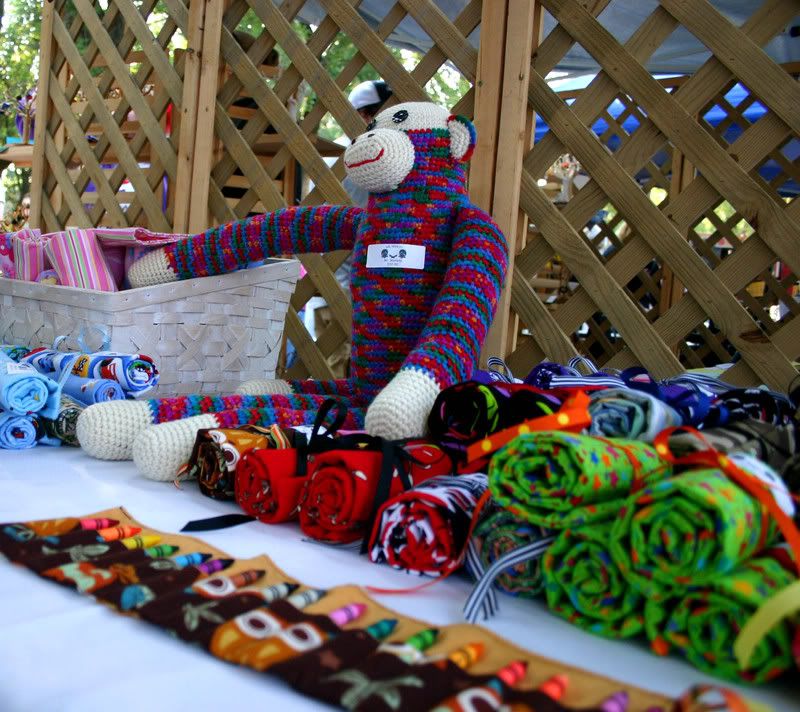 I liked these pumpkins too. Didn't get one though.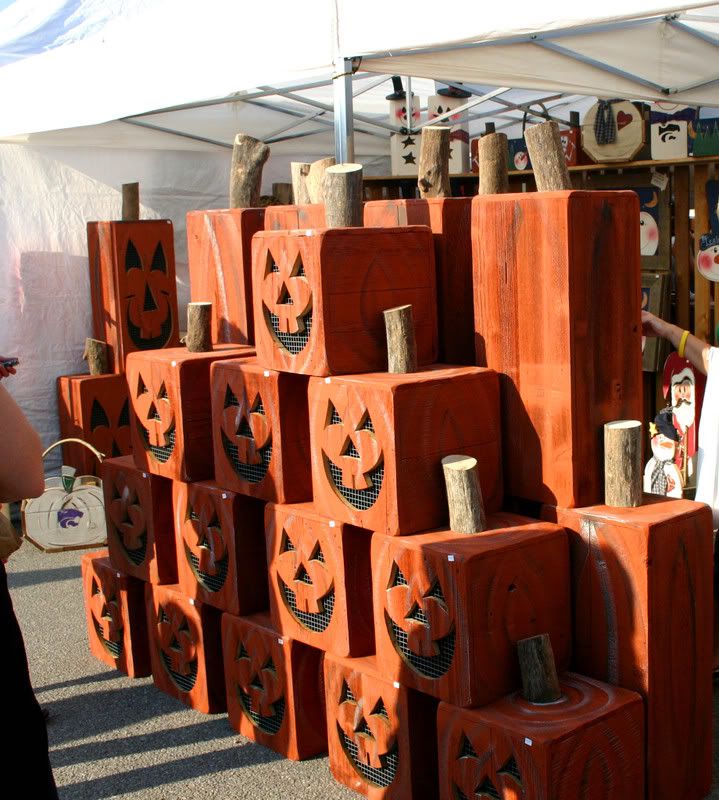 I love middle America. I really do. This was some of the scenery on the drive to the craft fair.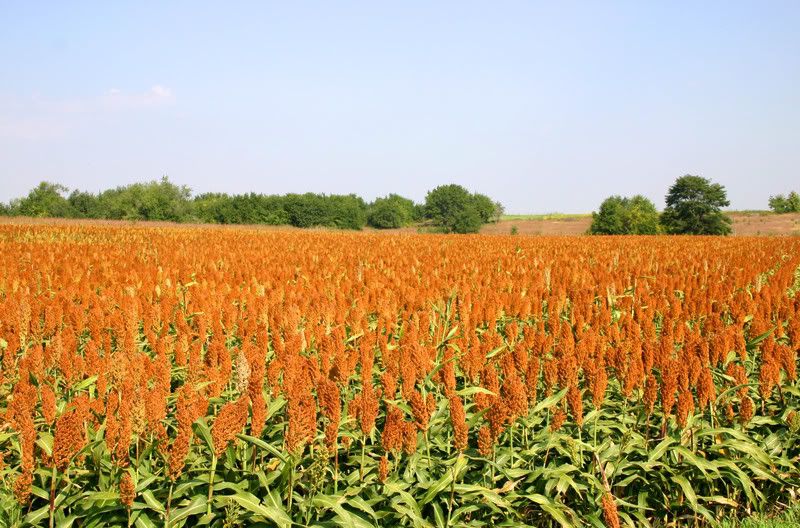 For being a "small town girl" I have to admit that I'm not a farm girl. Not even close. Anyone know what kind of crop this is? Jessica? Anyone? I'm a dork when it comes to this stuff.
You cannot get more middle America than this.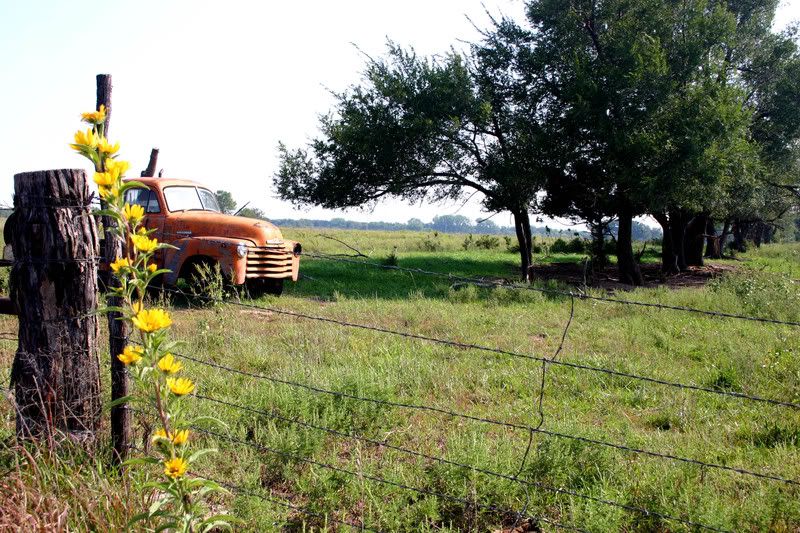 See how the trees are all in a row here? I asked The Man about that when we first moved here and he said they were planted that way to help block the wind. There are random rows of trees all over Kansas.
Then I went and got my
favorite food
(because I'm classy like that), and hit the antique and thrift stores. It really was a lovely day! All by myself.