Or just stay around so we can enjoy you for a bit longer.
We had a lot of rain last week and The Girl had a great time out in it. I'm not sure why she wore her backpack over her rain poncho but whatever. She's 8.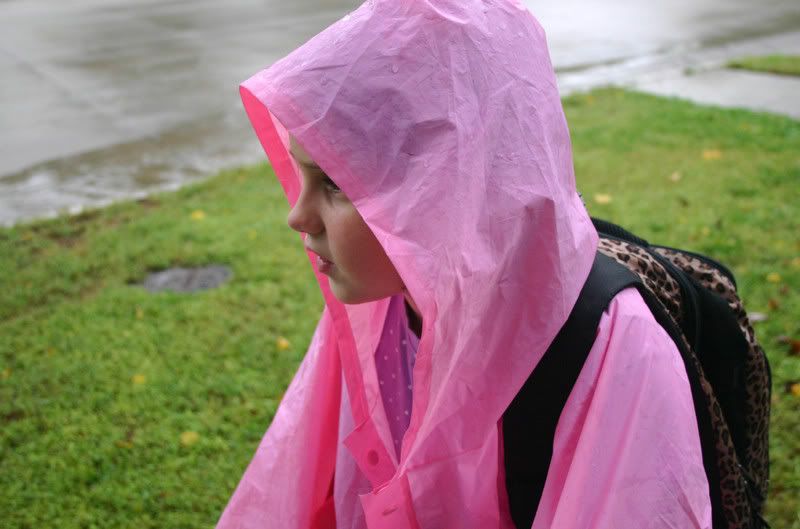 She was a bit too prissy to jump in the puddles.