If you've never been to a State Fair, here's what you've missed.
We took the kids to the Kansas State Fair the other day. It was darn cold but other than that we had a good time!
There are tractors -
Cheezy prizes galore -
Plenty of photo ops -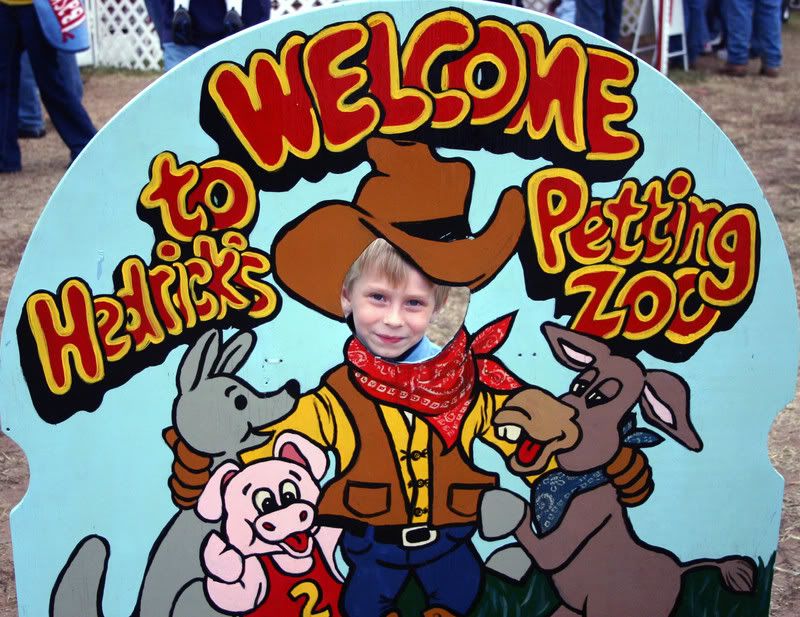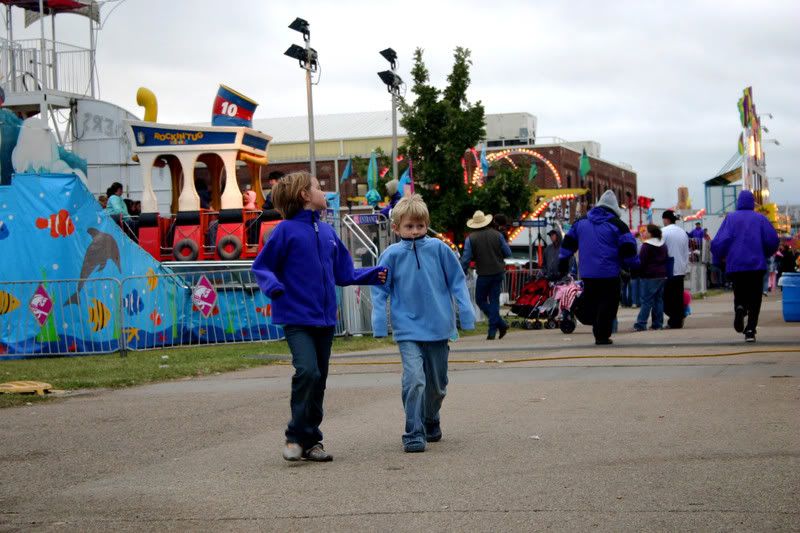 Cowboy hats -
Girls on horses wearing sparkly things -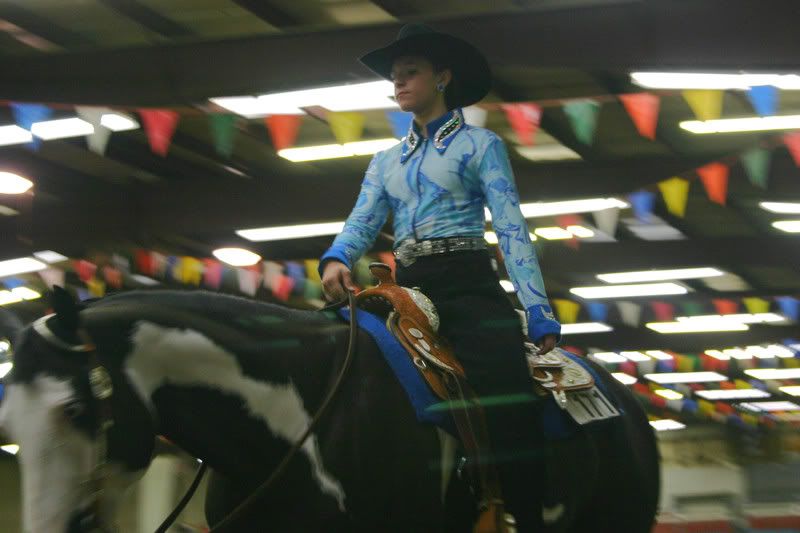 Animals -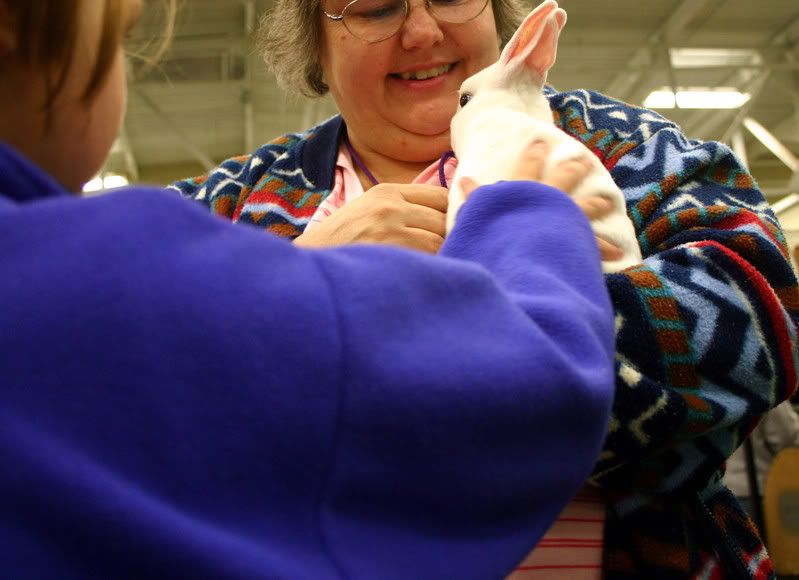 Baby goat nibbling the ear of his sibling -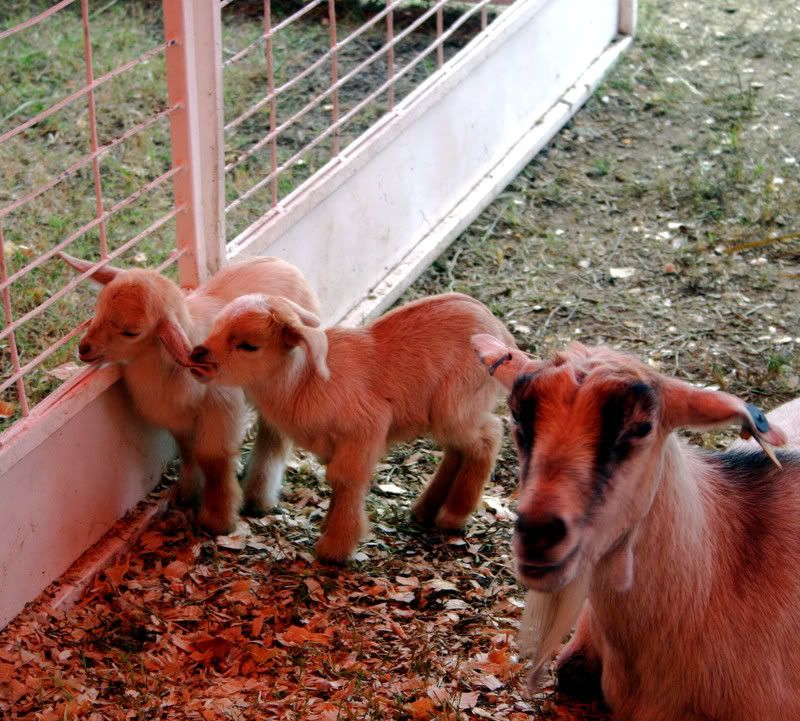 Chickens, chickens, and more chickens -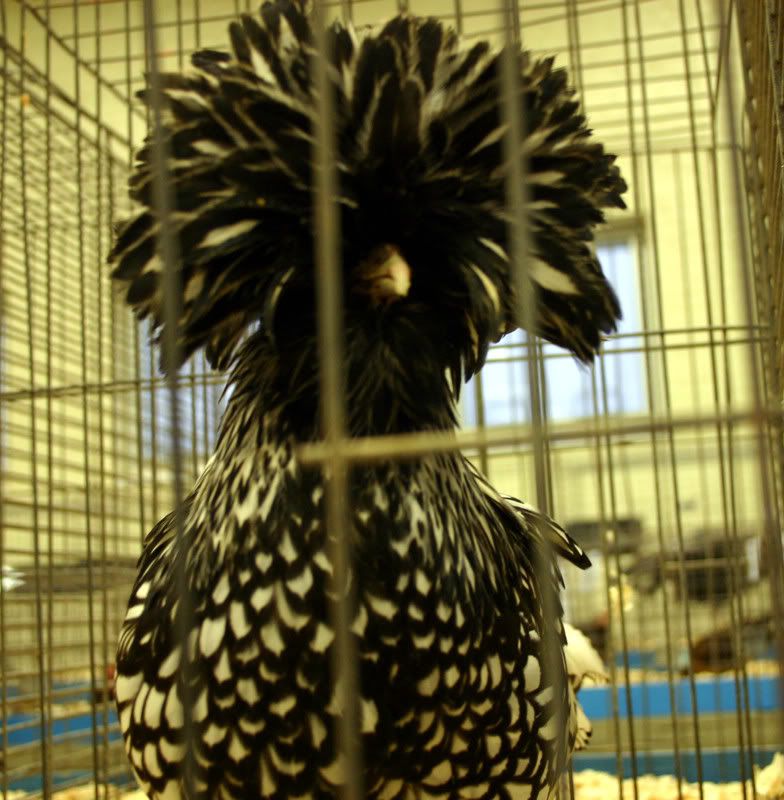 Thanksgiving Dinner - (he looked nervous)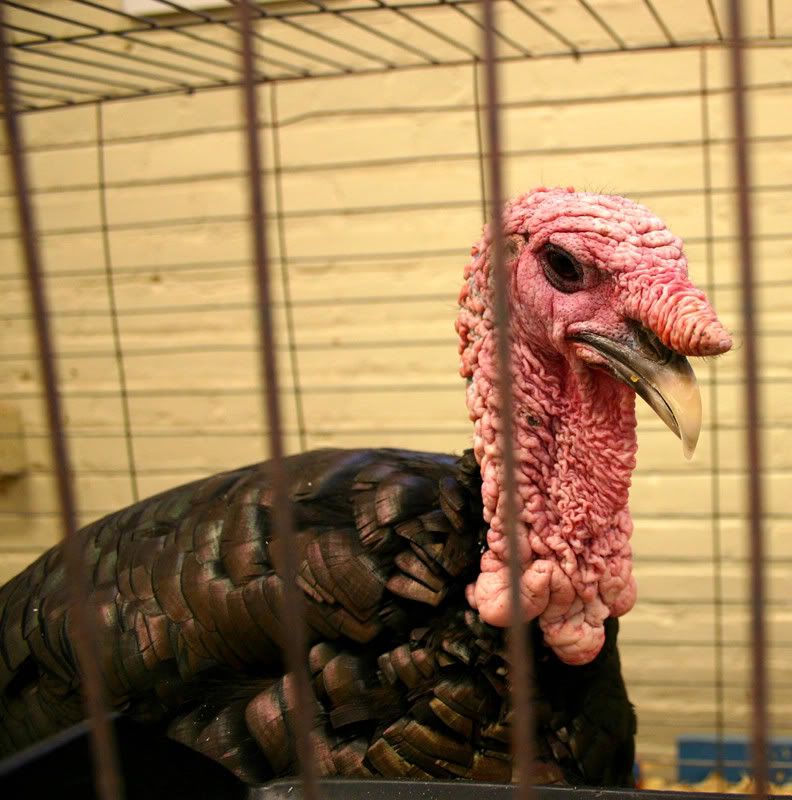 Bungee jump -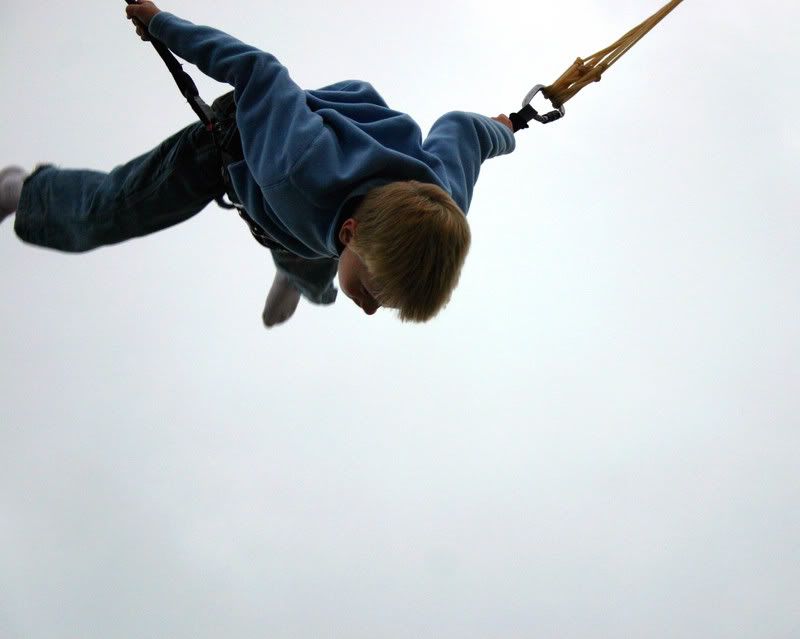 Food -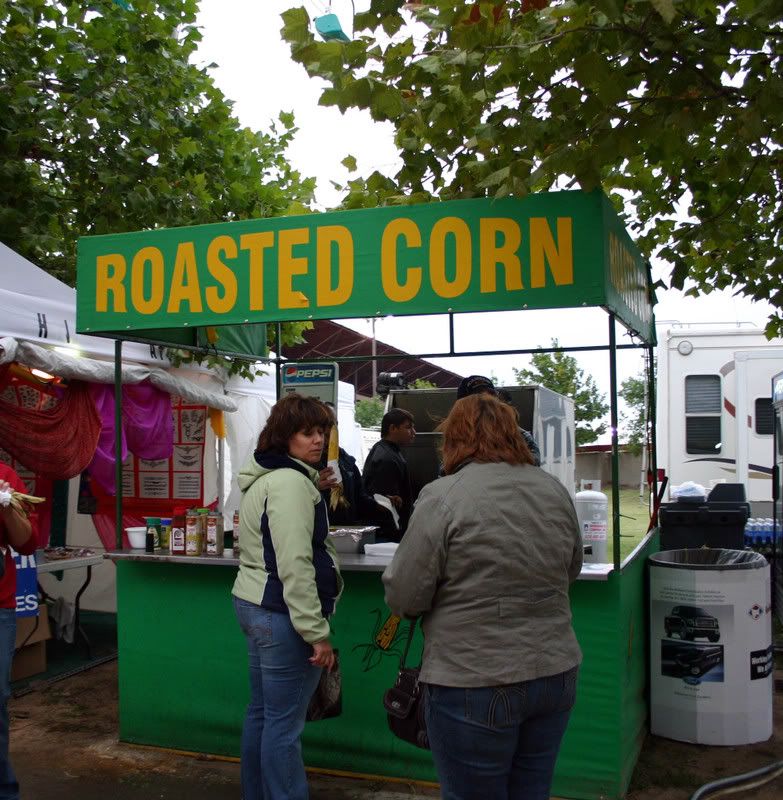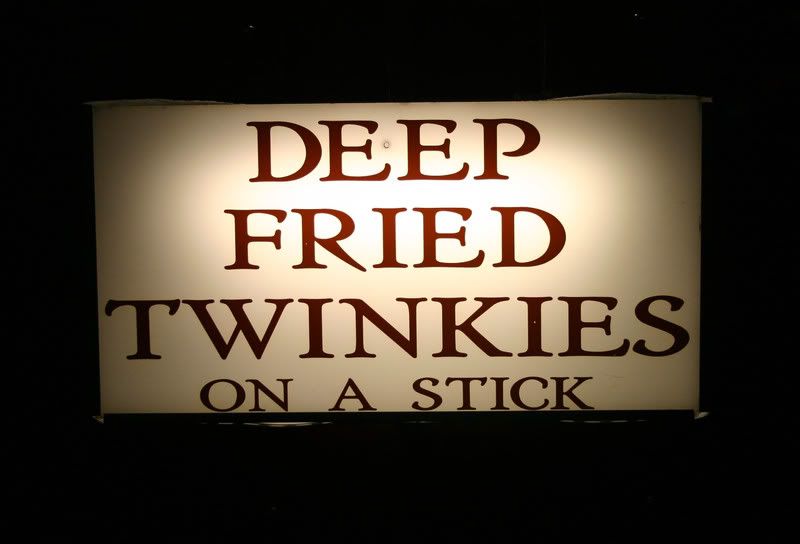 Plenty of rides -
And you thought there was nothing to do in Kansas. See? You all really should come visit me.