Whew! I have assigned partners to everyone I had an address for. I sent out 112 emails so let the buying/making/mailing begin! If you didn't receive an email then I didn't have one with your address. There's still a bit of time to send it quickly. Also, please check your spam folder because sometimes they stick my emails there since I'm a "business".
You will be receiving from a different person than you're sending to. This way you'll meet two new bloggers rather than one!
Happy Holidays everyone!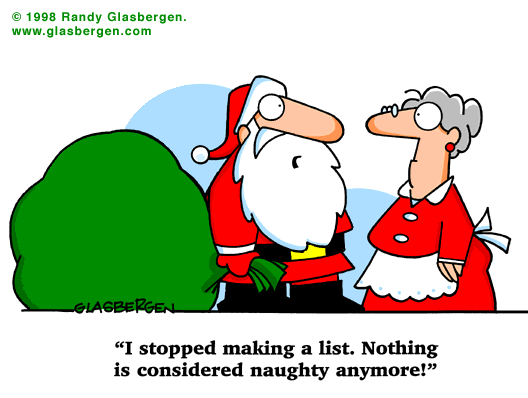 photo credit:
Randy Glasbergen