That's what The Baby has become.
Yesterday he dumped a new bottle of shampoo into his running bath water to make "Boh-Bohs!!!" and boy did it work. He had bubbles about 3 feet high! I didn't get a picture though.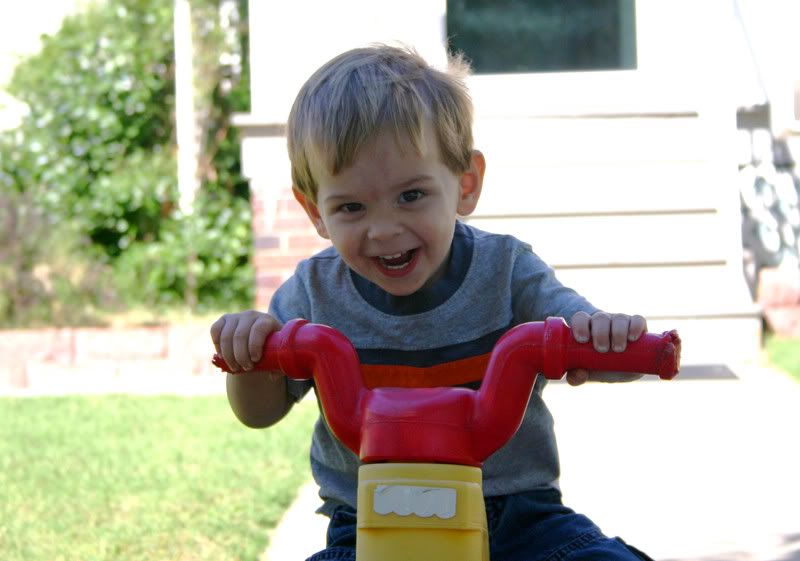 Today he dumped a bottle of Victoria's Secret body spray all over himself. He couldn't get the sprayer to work so he just took the whole top off and poured it. He smells lovely now.
And just because I thought it was cute, here's a picture of the one leaf that's turning colors before any of the others. I love an outcast... ;-)