Today is just a happy day. Could be all the coffee I'm hopped up on.
Don't know.
I have a
big
sale coming up this week.
Big.
Really
big.
(So I hear anyway. I've never participated in it before but I understand that it's
big.
)
So I've been working like a mad woman all last week and yesterday to try to build up inventory for it.
Yesterday I got over 30 pieces of jewelry made, which is a lot in one day for me!
Some of my earrings on their cards -
A few of the necklaces I've made -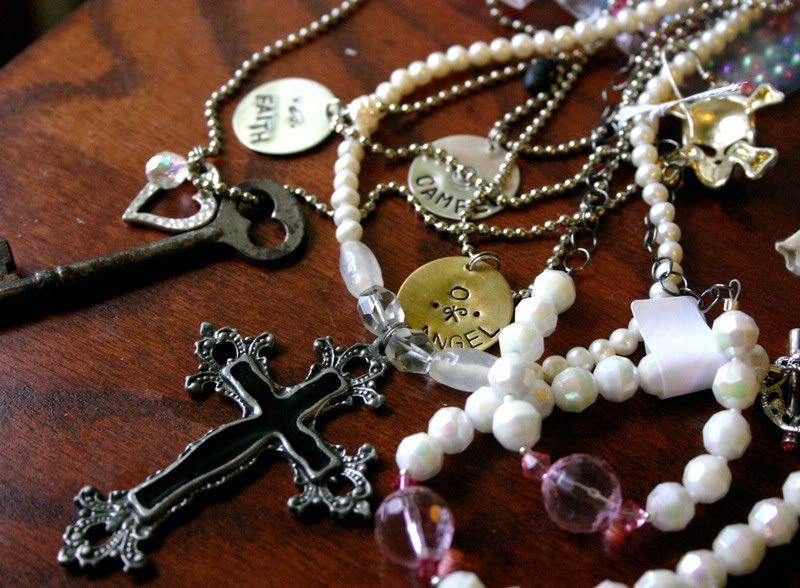 The Baby put a pickle in his cereal and loved it. "Mmmmmm" he said. That cracked me up!
I had a request this morning from an upscale boutique in California to carry my
Happy Camper necklace
. I don't know yet if it will all pan out, but it's nice to even be asked!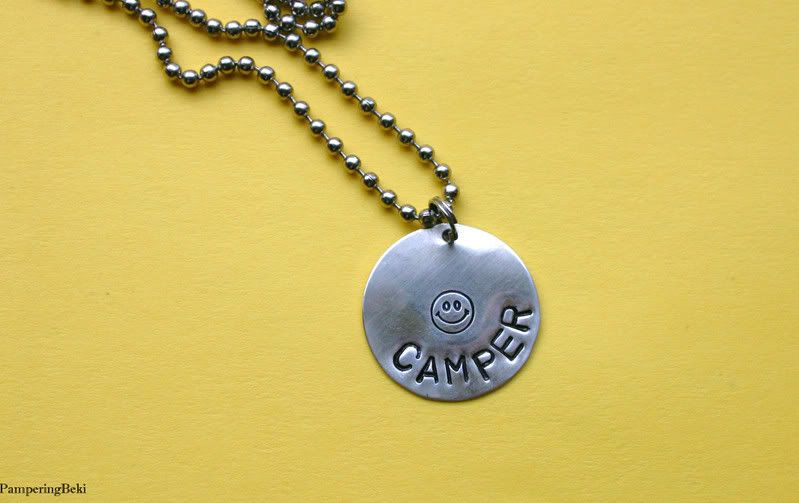 And remember Shea, the little model who
sported my hair flower in the Pediped Ad
? Well now she'll be sporting it (or something of mine) on an episode of
Law and Order Criminal Intent
! Too cool. The episode is loosely based after the Madeline McGann story.
Yep, I'm happy today despite the rain and wind outside.