A supermom cape. Because I do things like this, even when I don't feel like it.
But it's worth it, right?
I built a cake for us to enjoy while we were carving pumpkins. (By the way, we *always* say "built" rather than "made" now when it comes to cakes. You know what movie that's from, right?) Does anyone know how to make the Pampered Chef stones look not so grungy? I promise I clean it, but it always looks icky in pictures.
The Boy: "Mom, why do you take pictures of strange things sometimes, like a cake? That's boring."
Me: "Because I'm a blogger."
Dancing With The Stars was on in the living room so The Man could watch his girlfriend Brooke Burk dance while we were carving.
And because he's a man, he had to try tools to carve even though I told him they wouldn't work.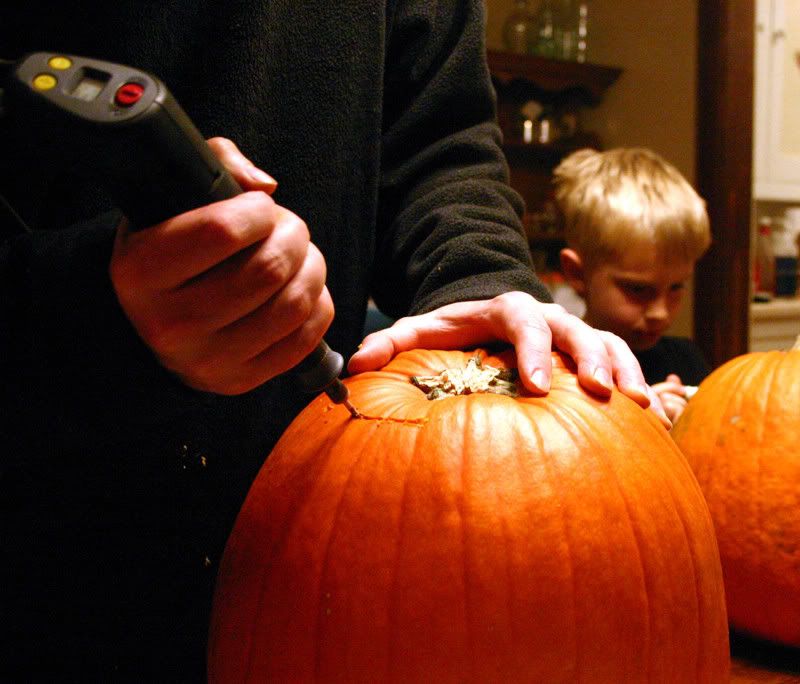 I love being right.
The Boy: "How do we know who wins?"
Me: "It's not a competition. It's just for fun."
The Boy: "Yeah, but there has to be a winner!"
Me: (trying to change the subject) "Does anyone know where The Baby is?"
I found him.
The last of the frosting sure was yummy, I guess.
Supermom had to do some emergency dental work and replace The Boy's pumpkin teeth when they accidentally got knocked out when he was accidentally chasing his sister around with his pumpkin and accidentally dropped it. Mmmhmm.
Floral pins worked wonders!
And the end result.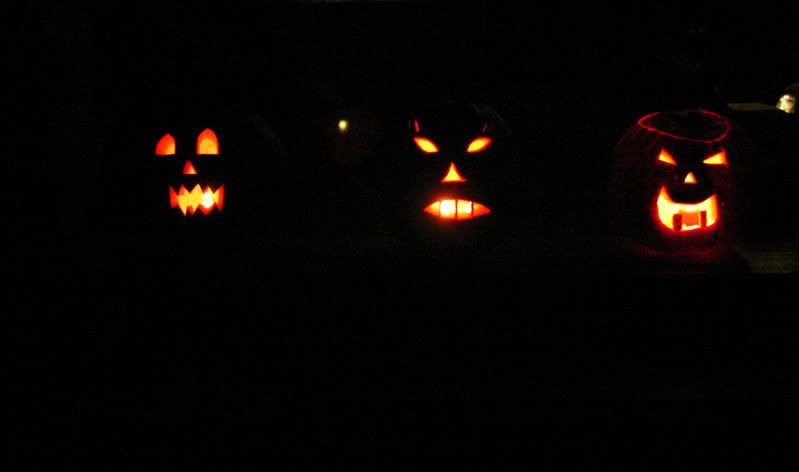 They wanted to make sure I got pictures of each one seperately. You know, in case my blog readers wanted to vote on a winner. Even though it's not a competition.
The Girl's
The Boy's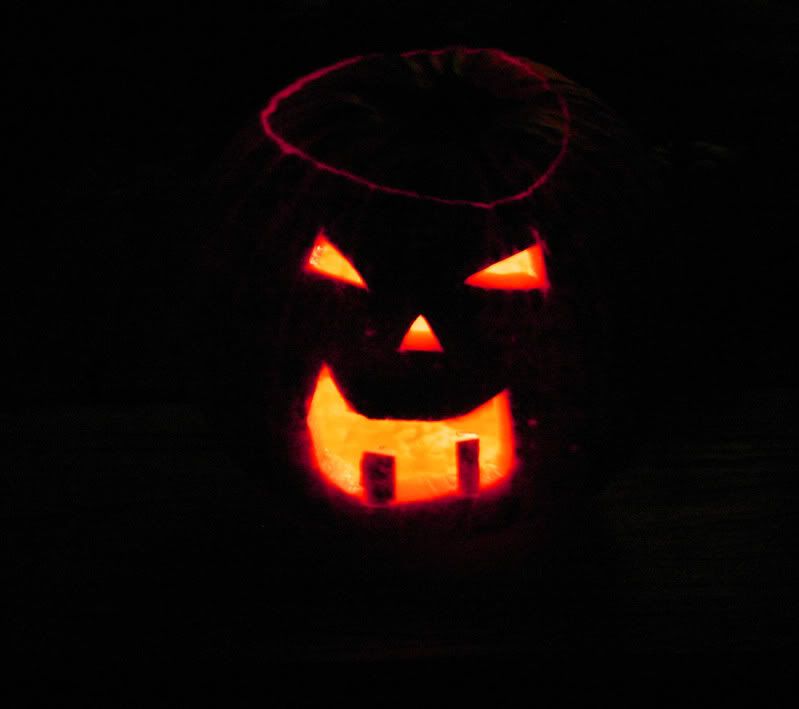 The Man/The Baby's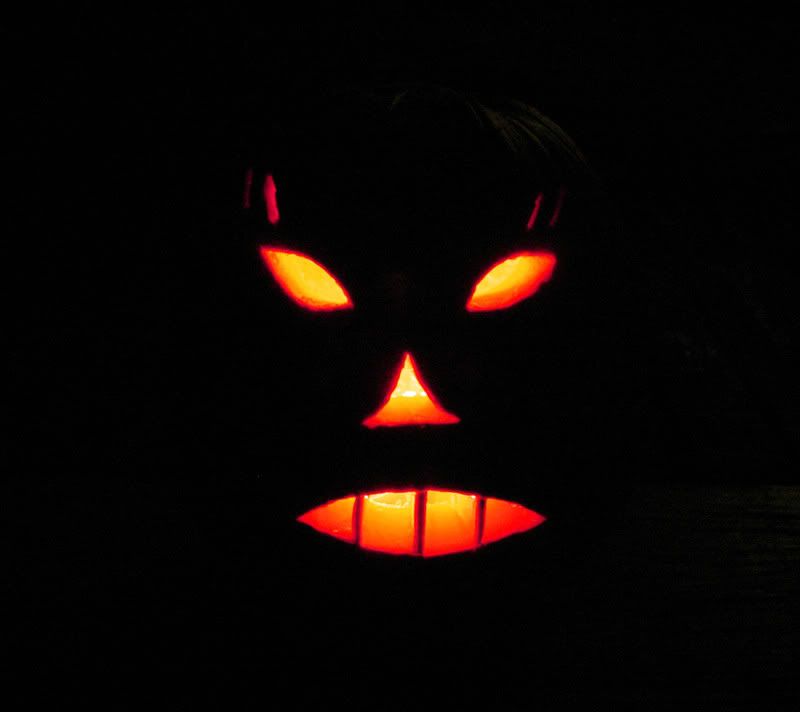 I know I'm whiny, but I'm really glad we only do this once a year.