And
Angie
is a smart person. She runs one of my favorite design services, and has been a dream to work with on several occasions. But her newest listings are some of my new favorites.
This is Christmas cards made easy.
You send her your photo.
She makes it into a gorgeous card with
your name and saying
.
She gets your approval of the final product.
Then she emails you the file.
That's it! Then you can print your own cards at WalMart, Shutterfly, Walgreens, etc. You pick how many you print and there's no waste. YAY for smart people!!
Here are a few of my favorites from her shop right now.
Hansons style card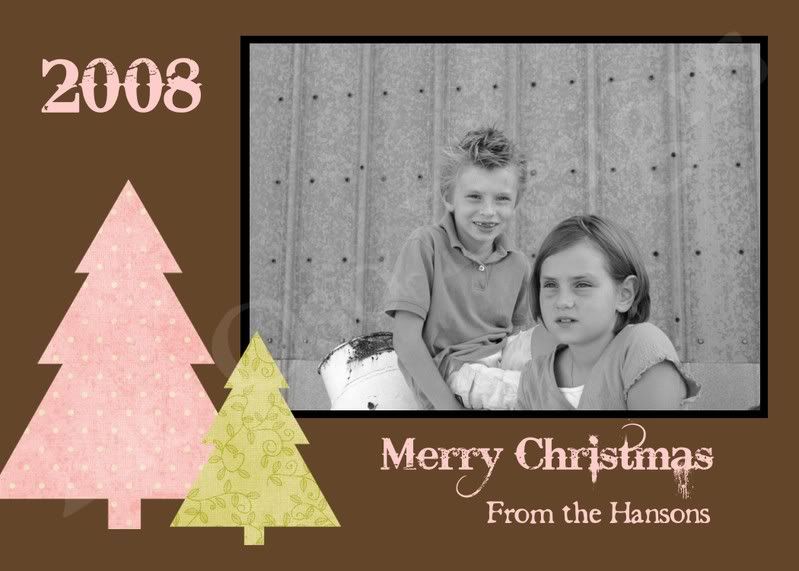 Washburns style card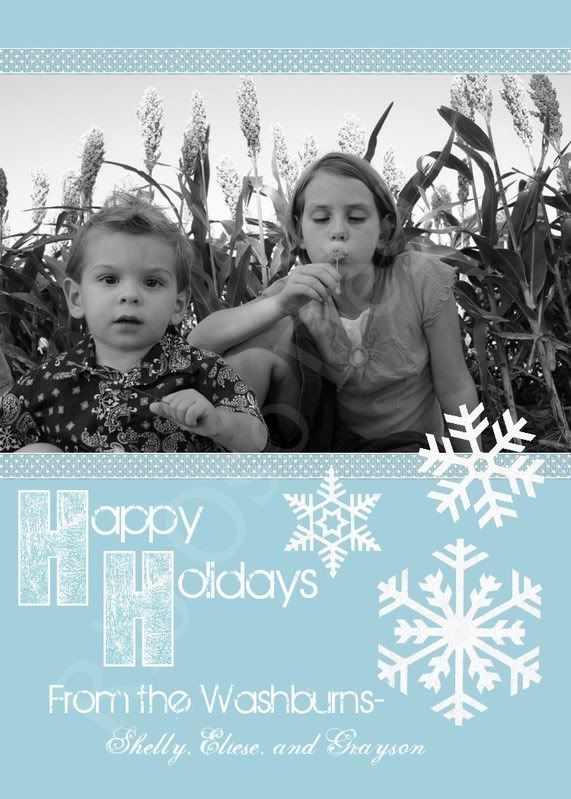 Reynolds style card



See? Smart people rule. I LOVE these!!