The other day I decided I had earned a Supermom cape, but today I'm thinking I need to just hang it up.
Some days I feel like I have it all under control, but some days I feel like I just squeek by, you know?
A day or two before Halloween I realized that I still didn't have costumes for the kids. Ugh. I get so busy with my business that I neglect regular childhood things like this.
So we did some super fast Rock Star tshirts with bleach. I let them decorate them theirselves.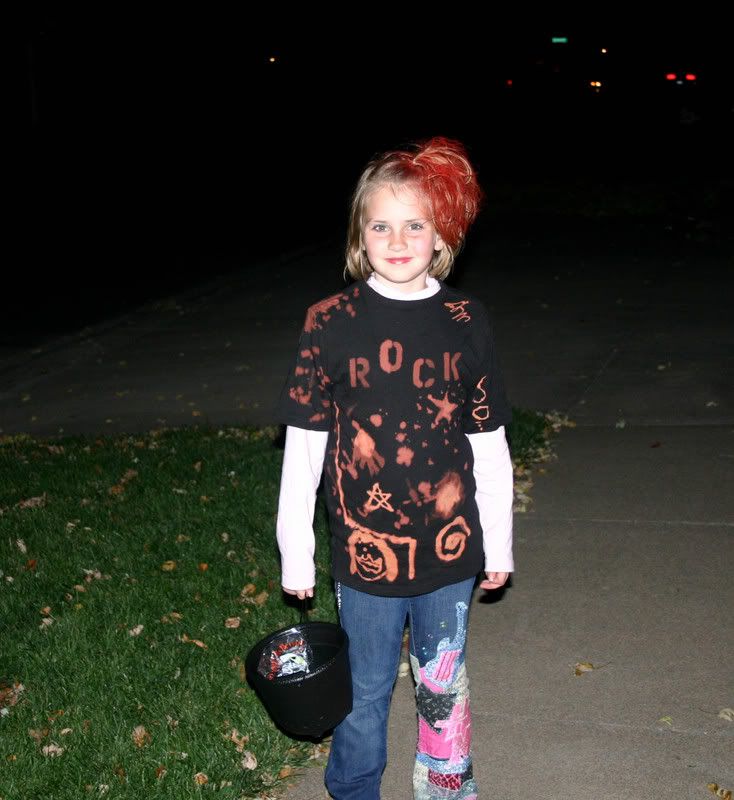 I had signed up to do cupcakes as treats for The Boy's class so I had to whip those up.
Just as I got done frosting all of them, I remembered that there is a kid in class who has an egg allergy. Ack! So I did a last minute internet scramble and came up with an eggless cake recipe. It was supposed to be chocolate but I had no cocoa on hand so I made it into a spice cake. It's the cupcake with a pumpkin on top rather than a candy corn. I finished *just* in time to get them to the school for the party. I also had to do the party activity in The Girl's class, because I'm so smart I signed up to be room mom. haha!
I had a costume on hand for The Baby that was for last year but we squeezed him into it. Doesn't he look thrilled?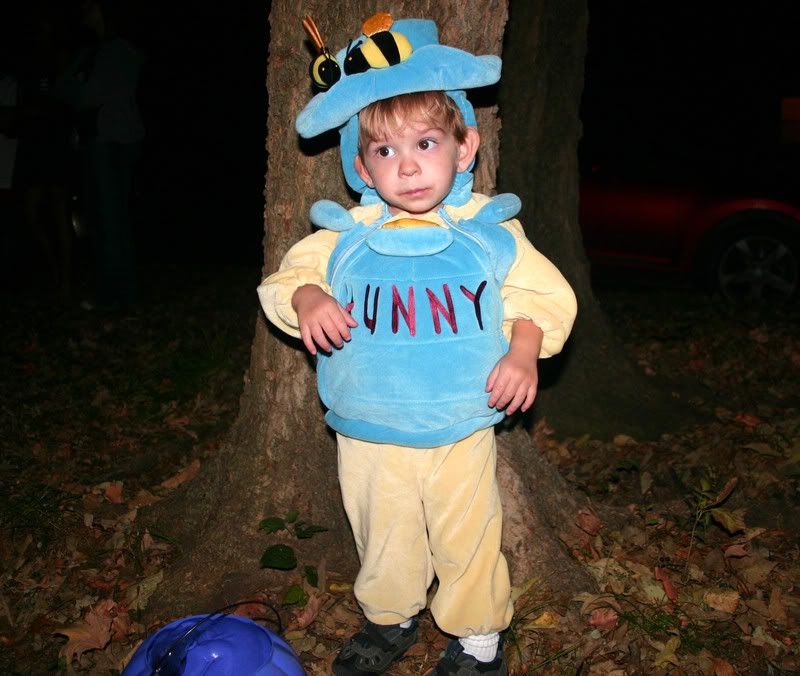 Much of the evening went like this.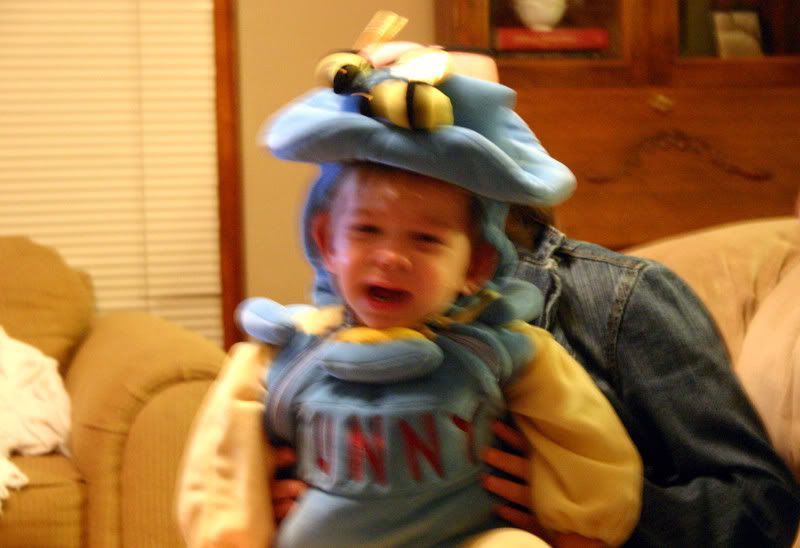 I ordered a "Pumpkin Pizza" for dinner. Good moms do things like that, right?
Much of our town still has old brick streets and I love them. That was one of the reasons we moved here.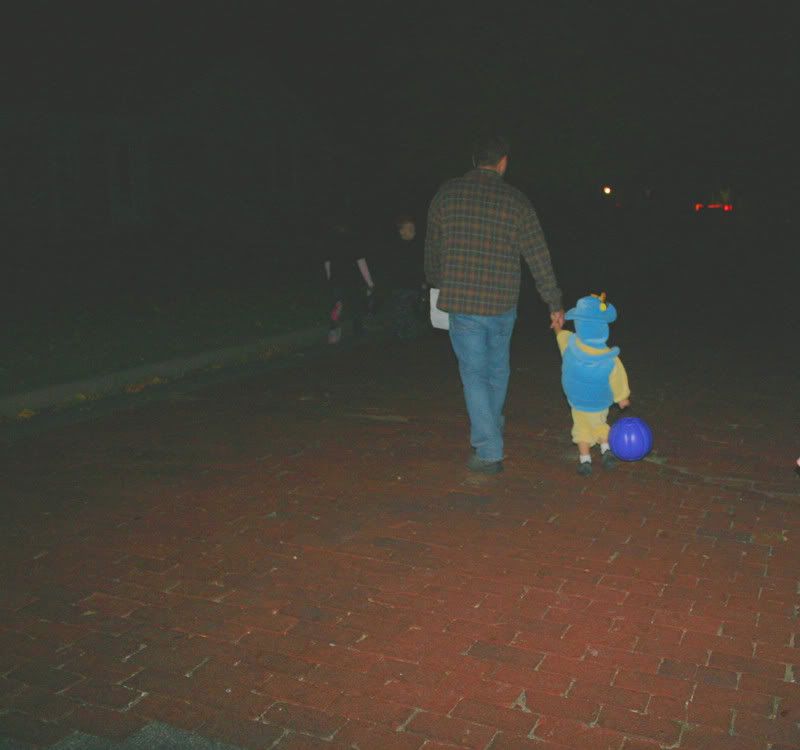 How do other women do it all? Right now I feel like a lousy business owner as I owe a TON of orders, a less than great mom, a ho hum wife, a not so good housekeeper... I want to be able to do it all and do it all really well. Today that's not the case.
Signed,
Debbie Downer