This mean mom needs it today.
Apparently I'm the meanest mom in the world and you know what? I don't even care! Haha!
Mornings are always a bit chaotic at our house but today was especially so. For some reason The Boy just wouldn't move quickly.
He was in a great mood, laughing, making jokes, running around wild. I'll take this over grumpy pants any day!
But he just wouldn't get ready. He was too busy playing.
"10 minutes until we leave!!", I yelled throughout the house.
"Okay mom!", he yelled back. (What he really meant was "Oh, did mom say something? What was that noise?")
"3 minutes!! You better HUSTLE young man!". I was getting annoyed.
"Okay mom!". (Meaning, "Did mom say something again? I thought I heard something.")
"Guess what? It's time to go and you haven't brushed your teeth or put shoes and socks on yet. You get to stay here and do chores
all day long
!"
He looked at me a little stunned as I walked out the door to take The Girl to school. Our school is only 2 blocks away so I left him here.
I came home and immediately put him to work.
"I want you to start a load of laundry, take out the recycling, and do the dishes."
"Okay mom." (Meaning, "Holy cow! She was serious! What kind of mom is this?!")
I made him work for about 40 minutes and of course he thought he was going to die. Then I gave in and took him to school, on my witch broom.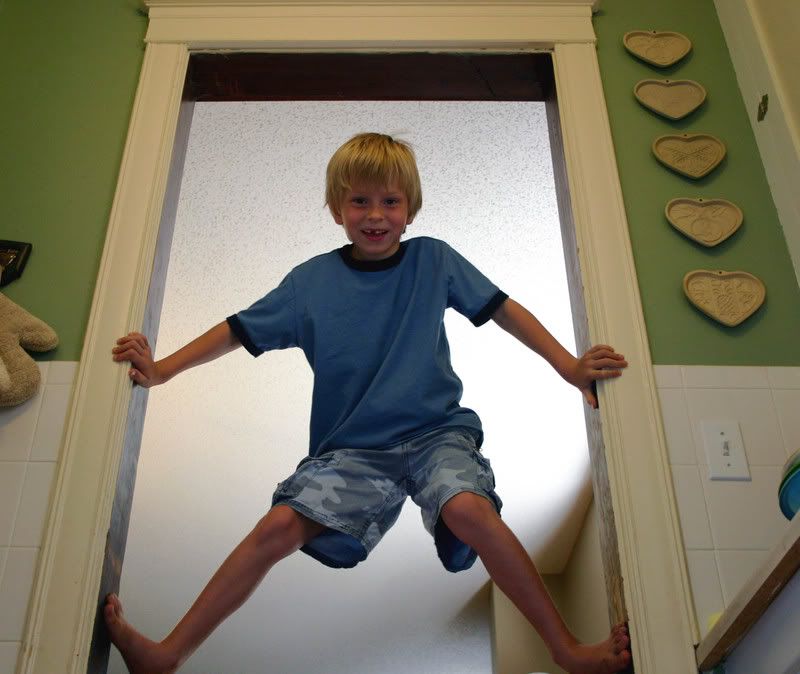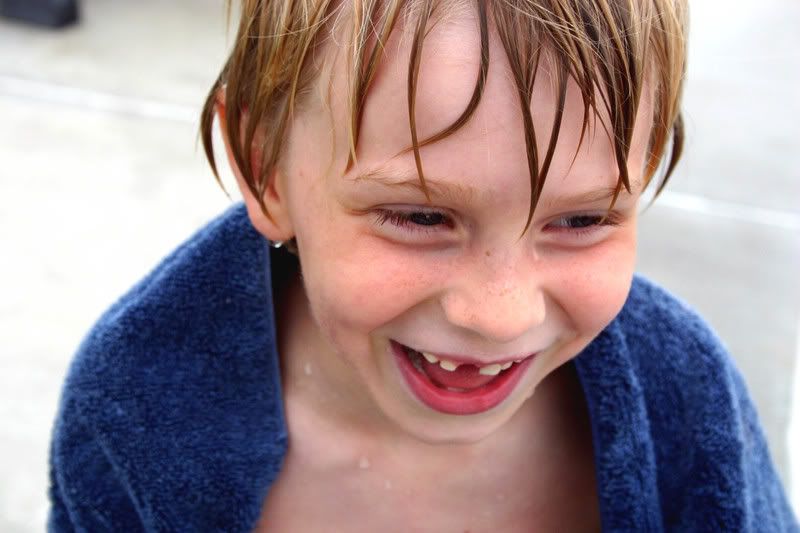 Do you ever have those "mean mom" moments and not feel guilty about it?