Bad Baby strikes again.
This time it was dishwasher detergent and blue food coloring.
And when I took it away and cleaned up his masterpiece?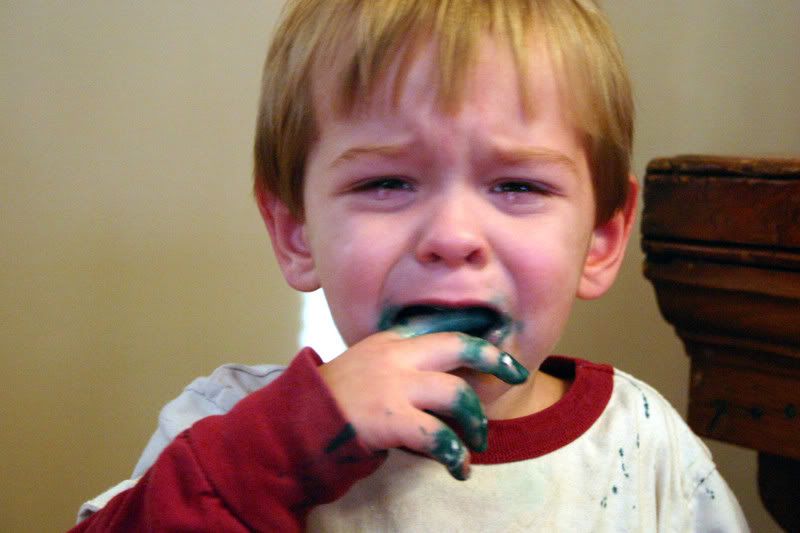 And for those rolling your eyes and thinking, "Good grief! A toddler is not that hard to take care of. Just put stuff out of his reach." Well, the top of the refrigerator is only so big. And that's the only spot he can't reach. It's overflowing with stuff. I keep trying to put things higher and higher, but he just climbs higher and higher.
He does, of course, have his moments when he's getting into things but it is cute. Like this - He got into a new hutch in the dining room. I haven't decorated it yet and just had random stuff put in there. He pushed a chair over (always his mode of transportation) and started laying out these napkins and place settings. Funny thing is I NEVER set a formal table so I have no idea how he knew to put silverware (or plasticware in this case) on napkins.