until I get my computer back!
What, does something else happen in 9 days also? Oh yeah, Christmas. ;-)
If you're new to my blog, I'm without a computer right now.
This means no new pictures, no new products, and not-too-exciting blog posts.
Normally, I'm a
fabulous
blogger filled with ideas and inspiration and thousands of people flock here daily to hang on my every word.
Okay, none of that was really true but it was fun to say.
I'm doing a lot of re-blogging lately and here is one of the projects we made a while back.
Handmade Holiday Fabric
I'm mom to The Baby, who isn't really a baby anymore and is known for his messes.
And The Boy and The Girl, who are usually wonderful little people who I'm proud to claim as my own. Usually.
We've done so many fun Christmas crafts this year, but I guess I'll have to wait a year to show them. Boy, my blog should be
full
of great tutorials next winter, though!
Close your eyes for a second and imagine a quaint little midwest town covered in a blanket of beautiful white snow. That's us right now.
5 inches last night and more expected today.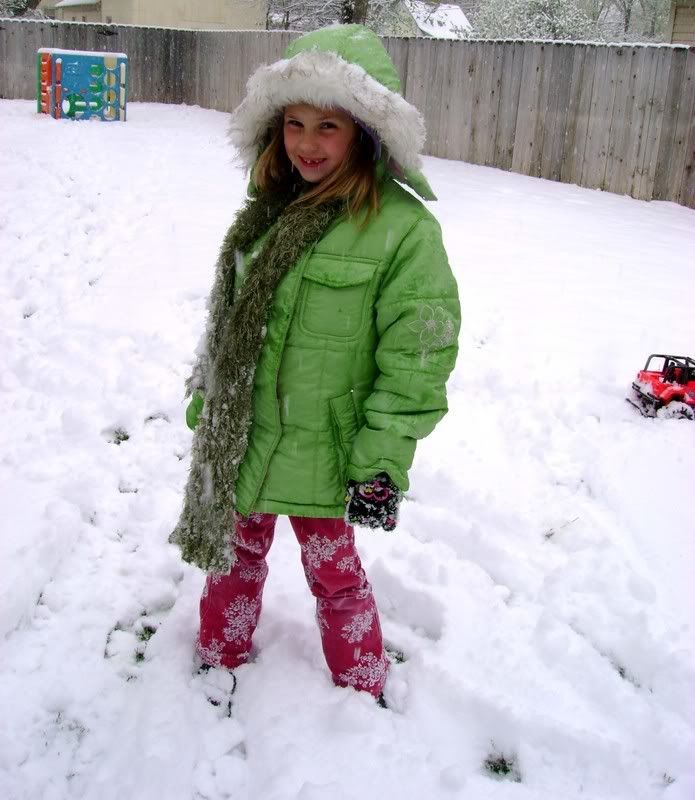 Imagine a house built in 1924, filled to the brim with Christmas decorations.
We have 10 foot ceilings and a 9 foot skinny tree that almost reaches the top.
It's covered in ornaments that don't match and many were handmade by kids.
It's just the way I like it.
The only theme I have in holiday decorating is classic red and green, with lots of sparkle. There's never really too much sparkle, is there? Not in my world.
I hope you're having a wonderful warm day blog hopping, sitting with a throw blanket over your lap, a warm drink next to your keyboard (coffee, tea, cider, chocolate, you pick), and loved ones nearby. Happy Holidays!
Oh yeah, don't forget to stop by
Kimba's place
for lots more Christmas blog hopping!