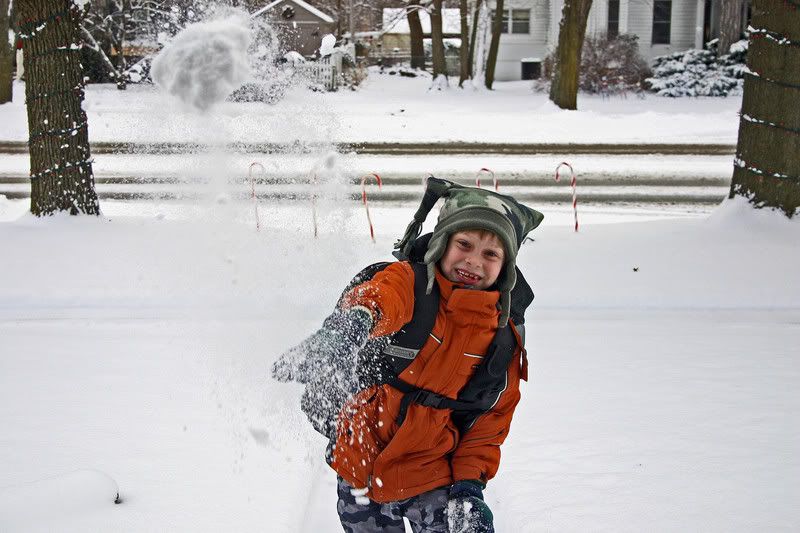 Guess who got nailed with a snowball right after I caught that picture.
I hate being cold.
On a totally unrelated note,
Rebekah
tagged me some time ago with the number 6. (And speaking of, she's hosting a giveaway! You should run enter.)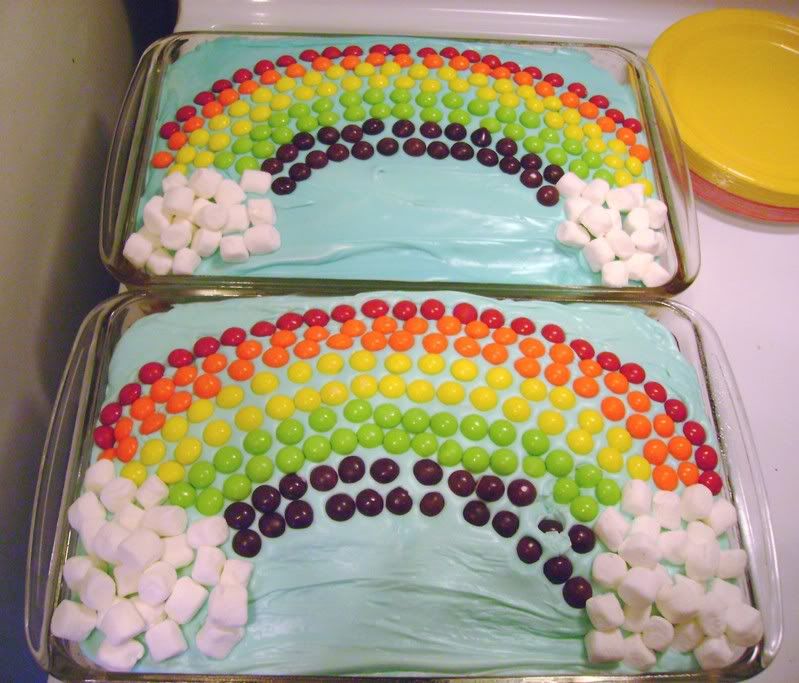 I was to go to the 6th file on my computer and find the 6th picture and post it.
I wasn't able to until now, due to the computer/camera issues that I'm sure you're sick of hearing about.
I was pleasantly surprised to find this picture though! I needed that shot of color today.
It was from The Girl's 7th birthday party when she requested a rainbow theme.
I had to make two cakes because we had lots of people over.
And because I'm on a 6 kick, someone else tagged me to tell 6 things about myself. I'm SO sorry that I can't remember who it was! If it was you, please speak up because I'd love to credit you.
1. I stink at following through on tags.
2. In 2008, I made Summer Resolutions rather than New Year's ones. I liked it.
3. My kids lost our remote control yesterday. I actually called them at someone else's house while they were at a sleepover, to see if they could remember where they put it. I'm so lazy.
4. I'm already craving Spring and we haven't even hit January yet.
5. I'm impatient.
6. It's almost noon and I'm still in my pajamas.
And now I'm tagging the last 5 people to leave a comment on the previous post.
WeaponsGradeMooseDrool
,
TanyBug
,
Danielle
,
NancyGrayce
, and
Sew Gracious
.
Happy New Year to you!!!
**Update:
I found the remote today. In a plant. Someone has some 'splaining to do.