I had the opportunity today to participate in a fashion show called "Fashion for Compassion". It was a benefit show to help raise funds for
Circle of Hope
. Circle of Hope is a non-profit organization with a mission "to be a practical example of Christ's love by empowering the women of Aceituno, Guatemala to meet the needs of their families." They teach women how to sew and create jewelry, then sell it to provide for their families.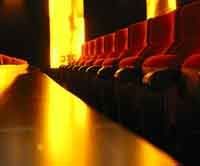 It was all handmade items. You know I love handmade.
All children's boutique. You know I love children's boutique.
And it was for a great cause! I love that!
The kids were so adorable on stage. There wasn't a single meltdown! No tears! They were all perfect angels. Seriously.
So from now until the end of the year, $2 from each
hair flower
sale will be donated to help these women in Guatemala. The hair flowers look
awesome
with these Guatemalan clothes!
I have lots that aren't pictured so if there's something you'd like, please just let me know. Yellow, white, teal, large red, small pink, whatever... I won't be able to list the new ones because of my computer issues.
Click here
to see what's listed though.