I mentioned a while back that we bought a new house to flip. We've been steadily working on it.
It was nasty. Really nasty.
Seriously, I gagged editing these pictures.
Disgusting.
If you're squeamish, don't look.
The front of the house.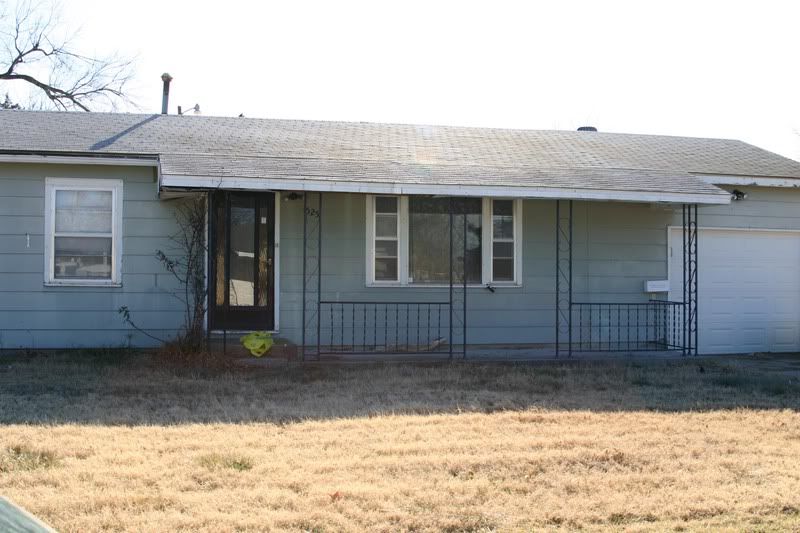 Step in the front door and this was the view. That door on the end leads to the kitchen. I've already had that wall taken out to open it up more!
Standing in the kitching entry looking back toward the front door.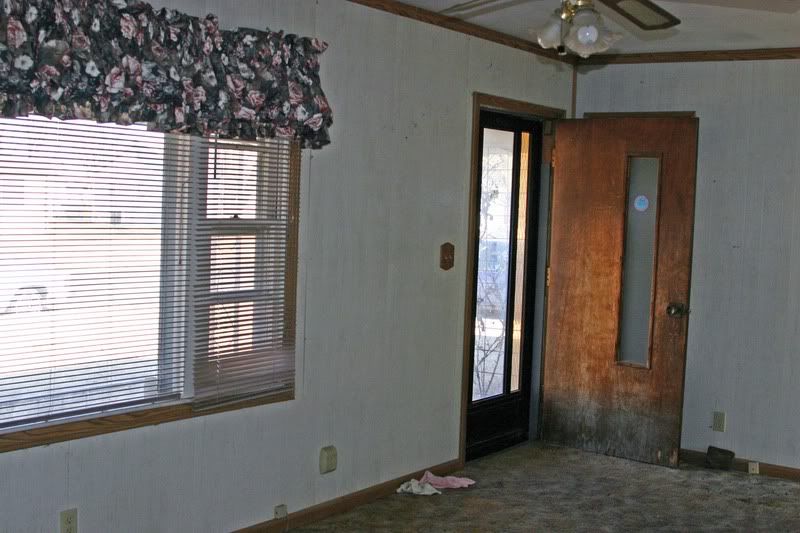 Standing in the kitchen entry looking into the kitchen. No wonder they kept it hidden behind that wall!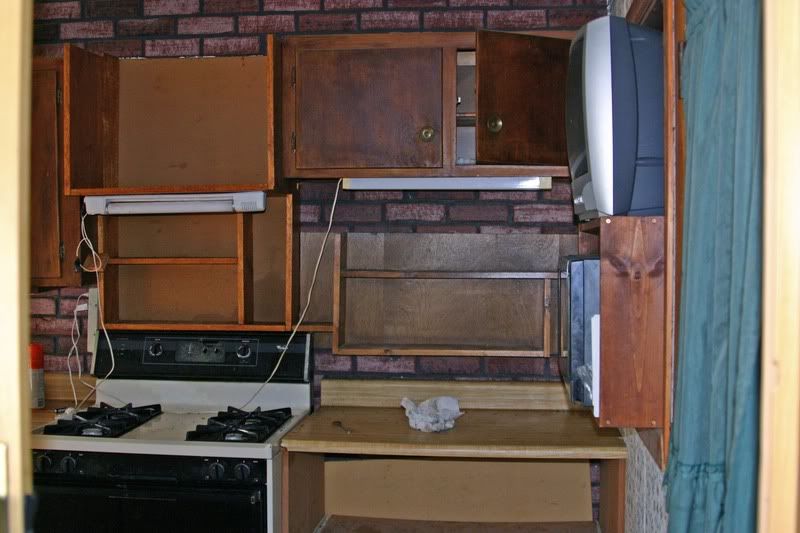 Pan down to the left a bit.
Fuzzy ceiling fan anyone?
Standing at the other end of the kitchen, looking back toward the entry. The door with the green curtain leads to the garage. Classy built in tv, huh? ;-)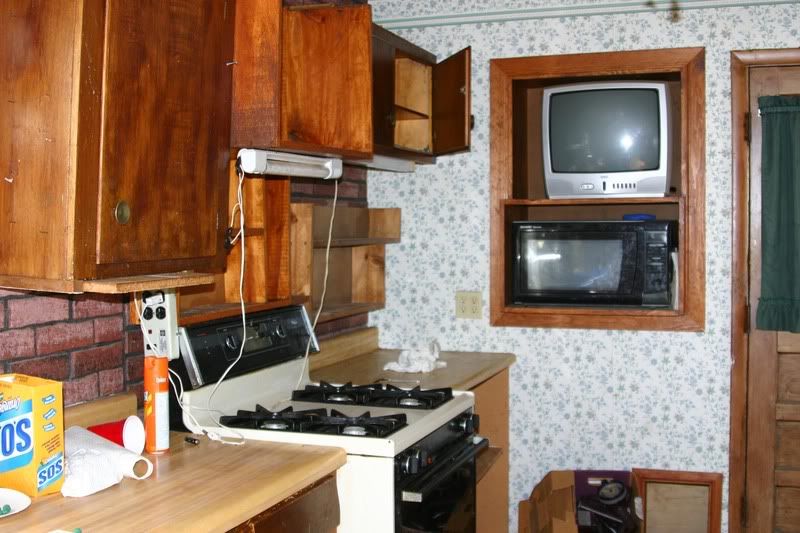 Now we're back in the living room near the front door. If we'd gone to the right we'd go to the kitchen, which is what you just saw. But if you look straight ahead from the front door you see the bathroom and this little hallway.
In the bathroom.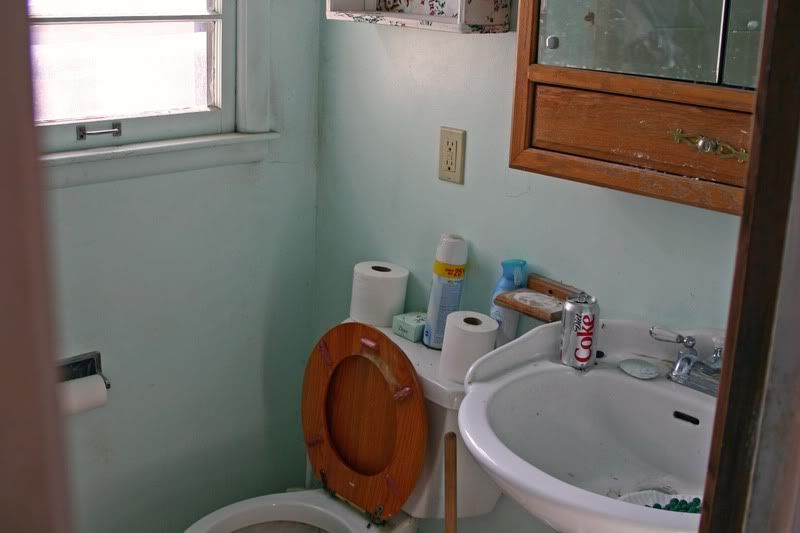 The pedestal sink is the only thing we'll save in here.
There are three bedrooms which I won't show you today. But in the hallway there's a fabulous light fixture if anyone wants it. I'll cut you a great deal! ;-)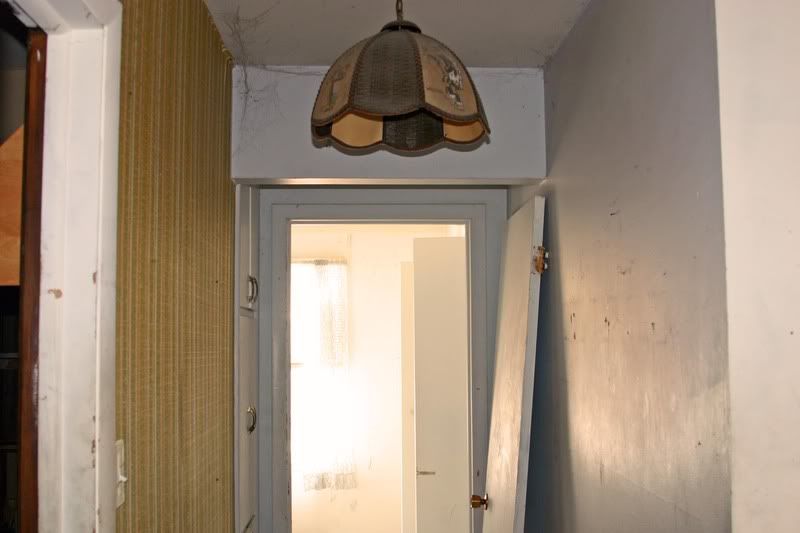 Outside, there's a patio with a fence that needs repaired.
And beyond that there is a really nice new workshop! Funny enough, this is spotlessly clean and beautiful!
So there it is, in all it's glory.
It's by far, the nastiest house we've flipped.
But I think it'll require less work than our previous ones too.
It just needed a MAJOR cleaning.
We've already demo'd the kitchen, removed all the cabinets, removed carpet throughout the house, torn down some walls. It already looks completely different than these photos.
I can't wait to show you the after pics though!
You're going to be blown away by the difference.
Update - What are some things you'd do to this house? I'd love to hear your opinions.
Budget is very small, so high end things are not an option. (no granite, tile, hard wood, etc.)
We're hooked on flipping houses. You can share what you're hooked on over at
Hooked on Houses
.
Also
click here
to see the final pictures of our last flip house! I've had lots of people wanting to see it.