Learning to share is not an easy thing.
And when another kid steals your toy, you might have a reaction like this.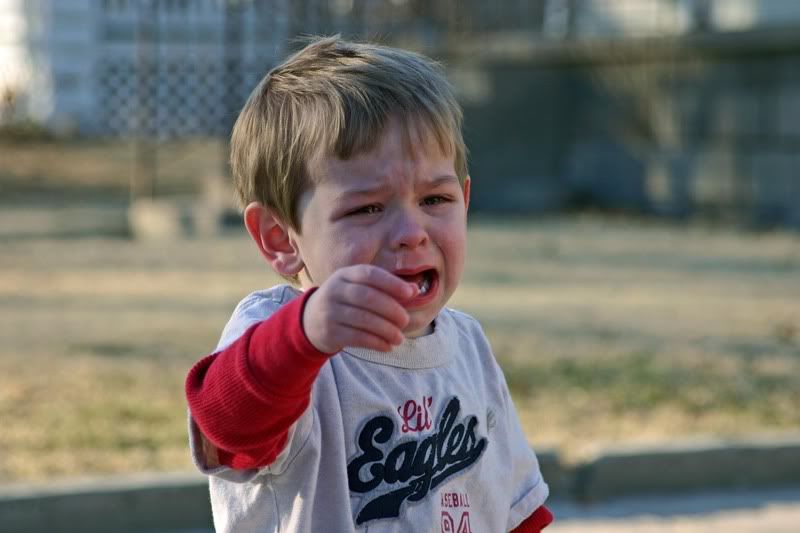 (That's right, you see snot. I'm just keeping it real people.)
And the thug that took the toy? Oh, he's a mean one with tattoos and everything! Can't you see the danger in his eyes?!
And instead of coming to help, The Girl just stood there with maniacal laughter.
It's just a typical day in our neighborhood.
(I was just doing more practicing with my camera, if you want the truth.)