I love carbs. Really really love them.
Who needs meat when you can have a plate of pasta, mashed potatoes, and garlic bread?
So this is one of my favorite side dishes. My family loves it too.
Grab a loaf of french bread at the store.
Slice it down the middle lengthwise.
Spread on a thin layer of butter.
Then drizzle on some olive oil. What? It's a healthy fat!
Spread the olive oil evenly with your knife.
Add a sprinkle of garlic.
And then a nice
generous
helping of Cavender's Greek Seasoning.
We are so addicted to this spice mix! Trust me, it's amazing on everything. Potatos, popcorn, pasta... There I go with the carbs again. Gee, I wonder why I need to lose 15 lbs?
Then sprinkle on parmesan cheese. I'll admit, I often use the stuff in the can. It's not so bad, sometimes. It doesn't taste like shredded parm, but it works.
Pop it under the broiler in your oven until it's nice and golden and the cheese is melted.
Serve it with your favorite
carb
pasta with sauce.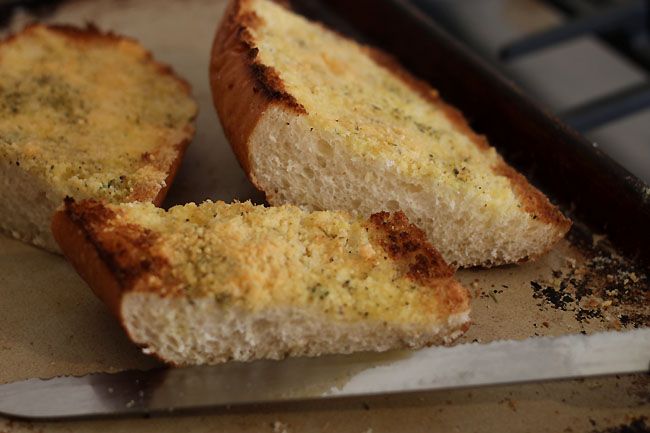 BUT WAIT!!!
Right after I made this and took the photos, I came across
Ree's Olive bread recipe
.
So I combined her recipe and mine and made it for our bible study group.
It. Was. So. Good.
Seriously. Ridiculously good.
People went nuts over it.
The only thing I love more than carbs are salty carbs.
So make this but chop up a bunch of olives (green, black, kalamata) and put them on top of the bread before you sprinkle the cheese on.
And
that's
my new favorite side dish.
I promise you'll love it. If not, you can come back and make nasty comments about me. I'll delete them, but that's okay.