That's what I tell my kids every day as I rush them out of the car and shoo them into school at the last minute.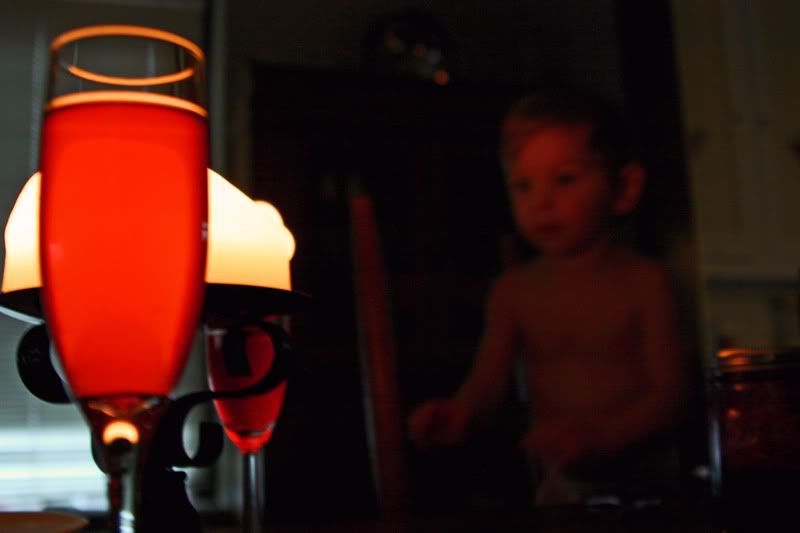 Every morning, no matter how frantic, we talk about what they can do to be a shining light that day.
They are reminded to be friends to kids who others don't want to be friends with.
Give at least one person a compliment each day.
They can be a gentle spirit even when other kids are picking on them.
They can choose to not judge someone else who may be having a grumpy, bad, temper tantrum kind of day.
I hope these lessons are sinking in and making them better people. Life is not always fair and not always kind. The only thing we can control is our reaction to situations we're handed.
So what can you do to be a "shining light" today?
(The pictures are from our family Valentine's dinner with pink soda in pretty glasses, candle light, and one half naked toddler.)