There is a song by Steven Curtis Chapman that says:
I can see the fingerprints of god
When I look at you
I can see the fingerprints of god
And I know its true
Youre a masterpiece
That all creation quietly applauds
And you're covered with the fingerprints of god
So look around you and see where YOU can see God's fingerprints. Is it in nature? Kids? Animals? Where do you see them?
Here's how to join in.

1. Blog with your interpretation of God's fingerprints. Be sure to link back here so others can find the entire list of participants!
2. After you've posted your blog, sign the Mr. Linky below. Have fun exploring the other links as well!
Please only sign in if you're participating and sharing pics. Hopefully this will make us look at things through fresh eyes throughout the week!
---------------------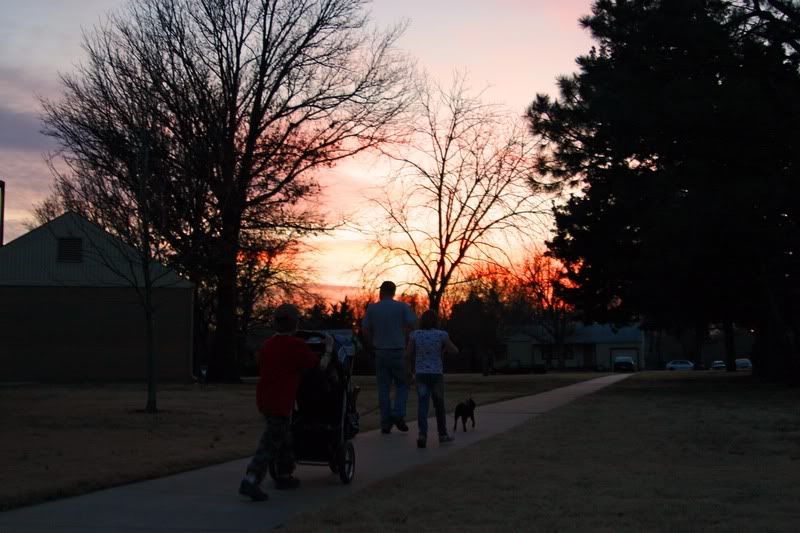 We had the chance the other day to go for a family walk at sunset and I just can't tell you how perfect it was. 2 dogs, 3 kids, a husband, unbelievable February weather, everyone behaving.... It was such a simple blessing but I was so grateful for it. And I was even more grateful that God allowed me to stop and notice the moment, soak it in, rather than letting my mind drift in 38 different directions and being distracted from the moment. Each week I'm freshly amazed at how God opens my eyes to more and more of His fingerprints.