Guess what The Man brought home the other day?
He's such a softie.
She has puppy breath.
She is having fun leaving piles all over the house for me to clean.
Because, you know, I didn't have enough housework to do already.
Thank goodness for hardwood floors.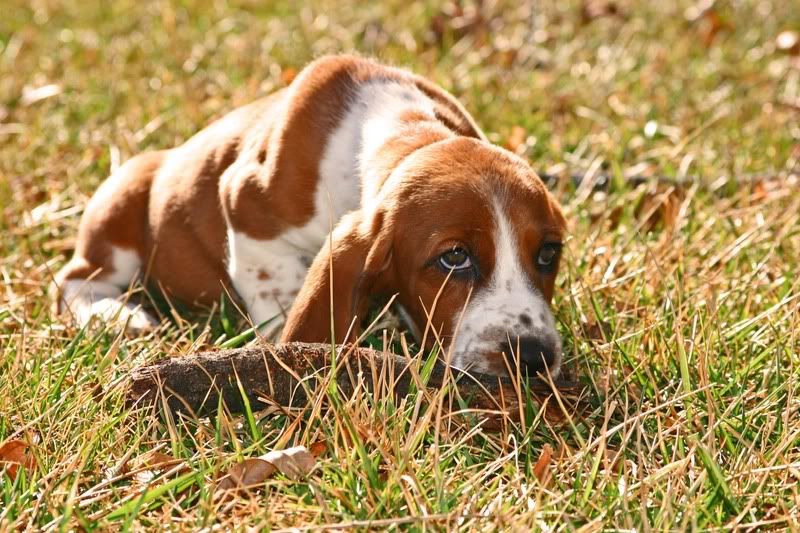 I don't mention him much, but this is Stitch, our other dog.
He kinda looks like Stitch the alien from the movie.
Not the prettiest face I've ever seen, that's for sure!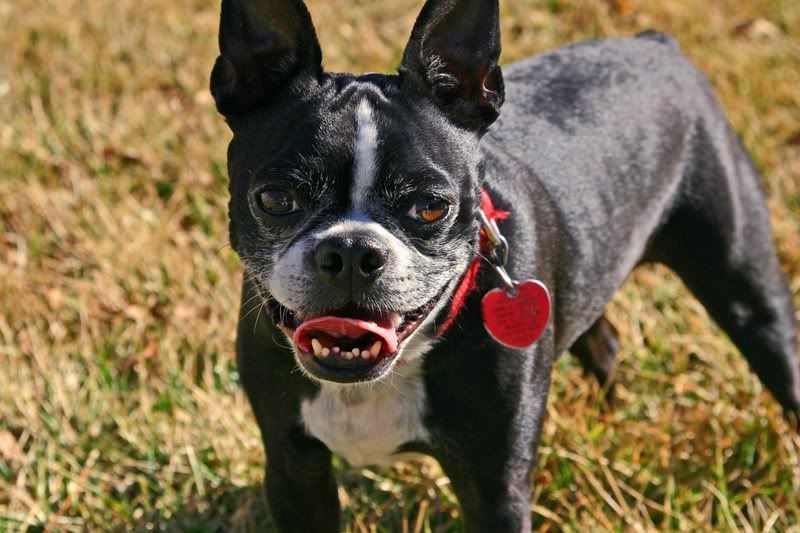 So our new puppy's name? Lilo. That's right.
Lilo and Stitch.
They've had their proper butt sniffing greetings and now they're getting along great!
She sleeps a lot, which I like.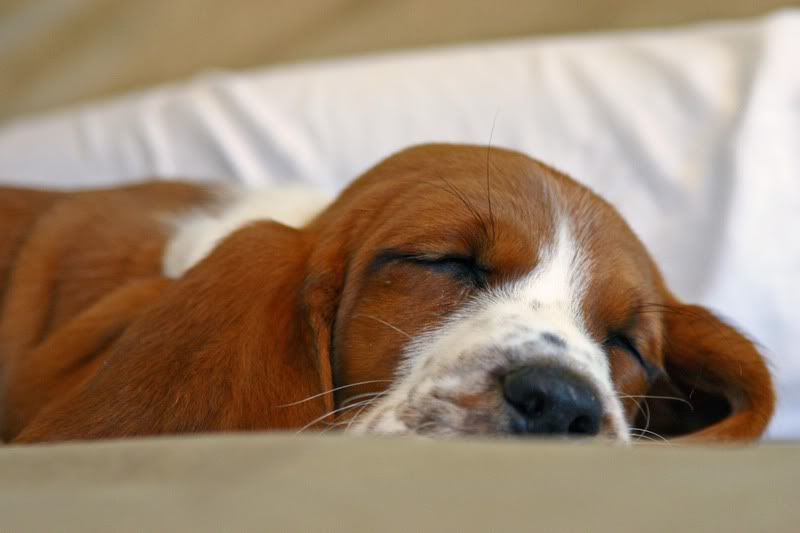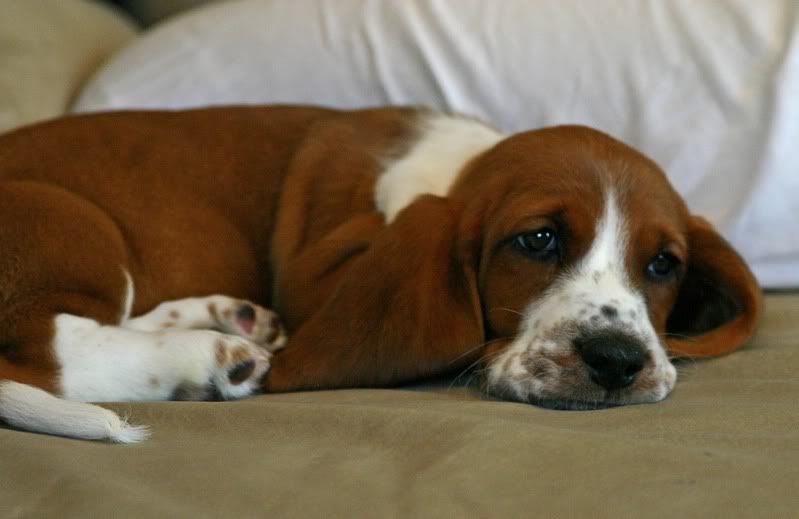 She trips over her ears when she runs.
And they fall into her water bowl every time she gets a drink.
Then she drags wet ears all over the floor leaving streaks everywhere.
But she's cute so we let her get away with it.
I know someone, besides The Man, who's completely smitten with her.
He calls her "Leeeeeeeelooooooooh".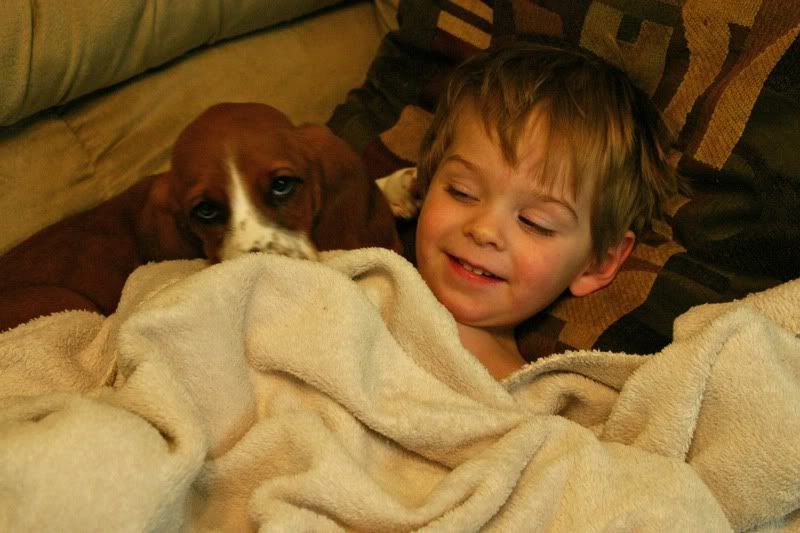 Where's Donny Osmond? "And they called it, puppy looooooove".
I learned this week that puppies are cute until they keep you up at night and mess on your floor all day.