Because I have two choices - let The Baby in with me or lock him out in the hallway.
If I let him in with me I have to to everything twice.
I wash my hair, I wash his hair.
I condition my hair, I condition his hair.
I shave my legs, I have to pretend to shave his legs.
It takes forever and I'm in ice water by the time I do my final rinse.
So the second choice is to lock him out.
And then I get kicking, banging, screaming and then silence.
It's the silence that bothers me most.
Because he's off doing something like dumping a box of pancake
mix onto the table to play in.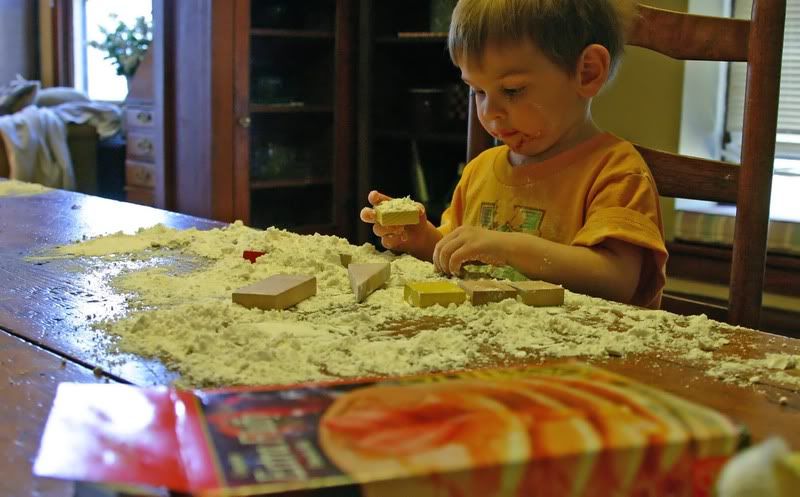 Apparently he thought he should make his own sand pit in the dining room.
He also got a pitcher of orange juice from the fridge and poured it into this lawnmower, that he stole from a neighbor. He wanted gas in the gas tank.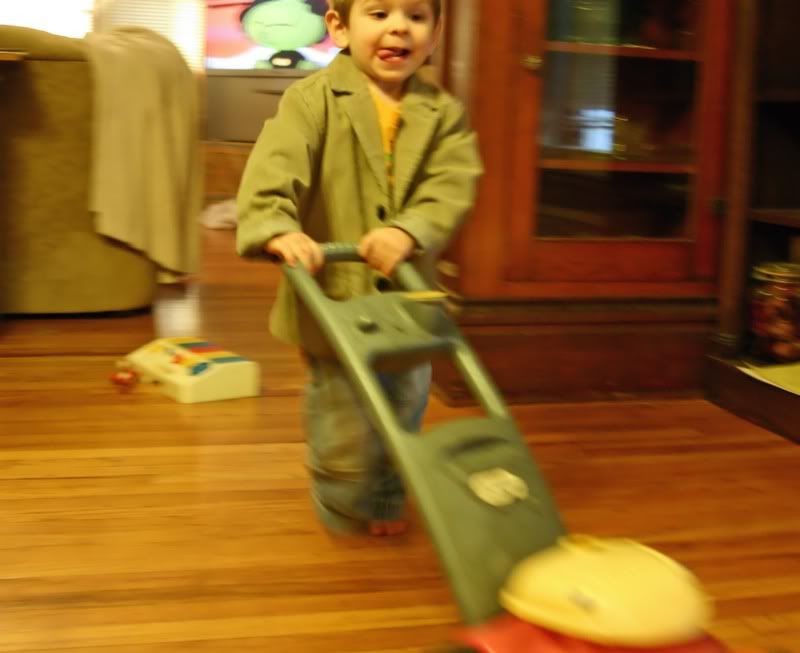 In case you aren't familiar, orange juice is a ridiculous sticky mess to clean up.
But the pancake mix was much worse. It's the kind that says "just add water".
Well you know what that means? It turns to a horrible paste when I try to clean it!
Awful sticky horrible mess.
So I'm never taking a shower again, unless The Man is home to watch The Baby.
If you know me in real life and I start to reek, I apologize.
Talk to The Man and tell him to be home more often so I can be clean.