I had grand ideas of a beautiful photo shoot with a Valentine's theme.
The beauty lasted about 48 seconds. Then we had a screaming kicking fit on the pavement.
The Boy and The Girl just laughed about it and carried on.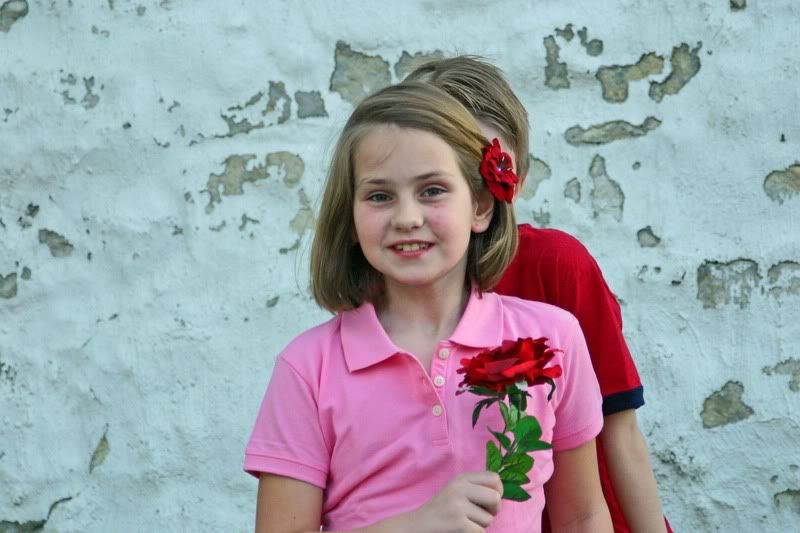 The Baby was a bit surprised by the lack of reaction from us.
If you can't get a date night with your sweetie this week, you can do a sweet dinner even with the kids around!
Last year I did a Valentine's meal for the whole family and the kids were so excited to be included. I made spaghetti (red), several pink or red side dishes, something chocolate for dessert, served them sparkly pink soda out of champagne flutes, turned the lights out and had candles lit everywhere.
They thought it was so special to have a "fancy" meal!
Then we put the kids to bed early and had a date night in, with peace and quiet.
So if you're like us and have a severe babysitter shortage, this is an option.
I'm "hooked on" my kids and photography.
Click here
to see what other people are hooked on.