Over the weekend my father in law had a surprise birthday party.
It was sweet and he was
truly
surprised!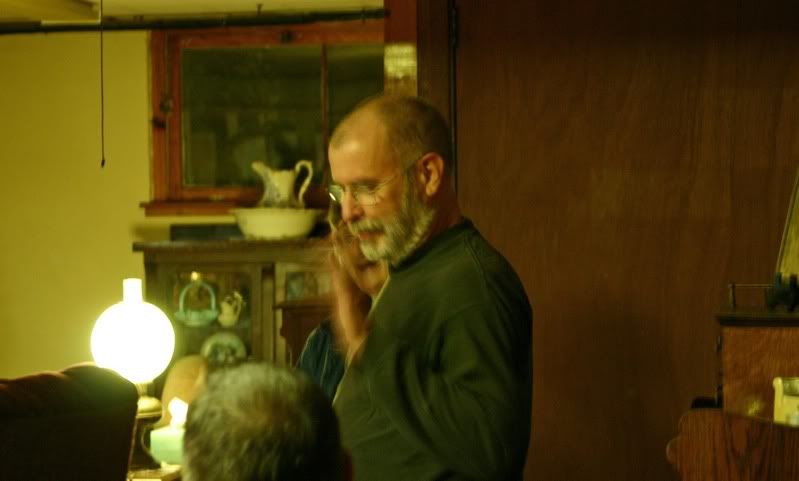 Lots of his friends and family and co-workers showed up.
There was a candle or two lit. His favorite cake is pumkin sheet cake with double cream cheese frosting so that's what he got.
The Boy chipped his tooth at a playground right before the party.
We made a trip to the dentist over the weekend too and it's as good as new.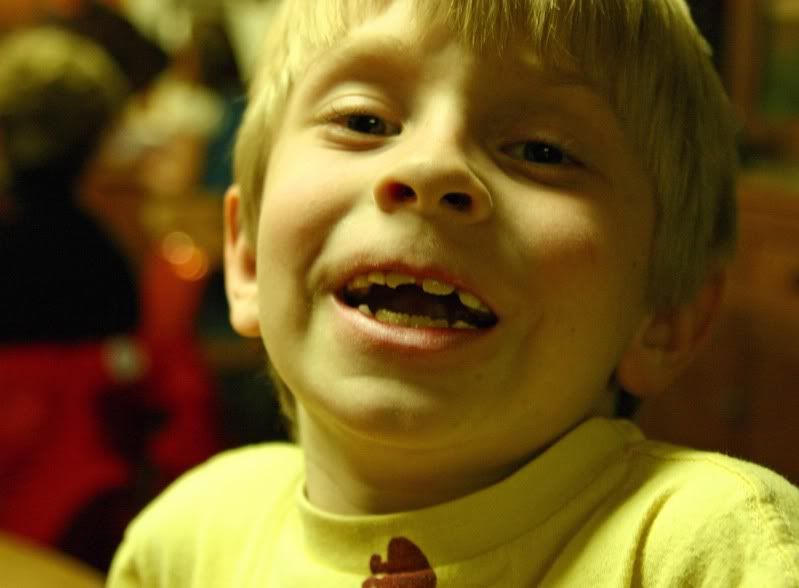 This sweet family was reunited after a seperation of over 2 years. (long story.)
There were balloons, of course.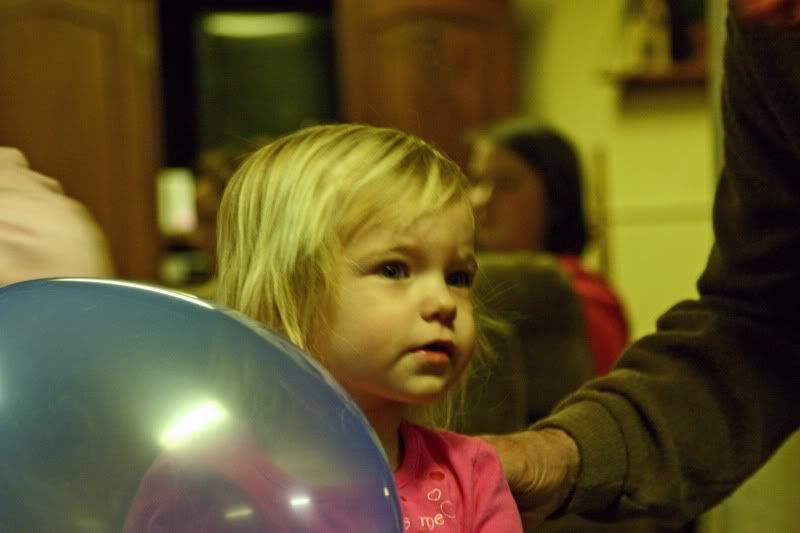 My in-laws live in a church (I know!), so there is lots of room for games like ping pong and four square.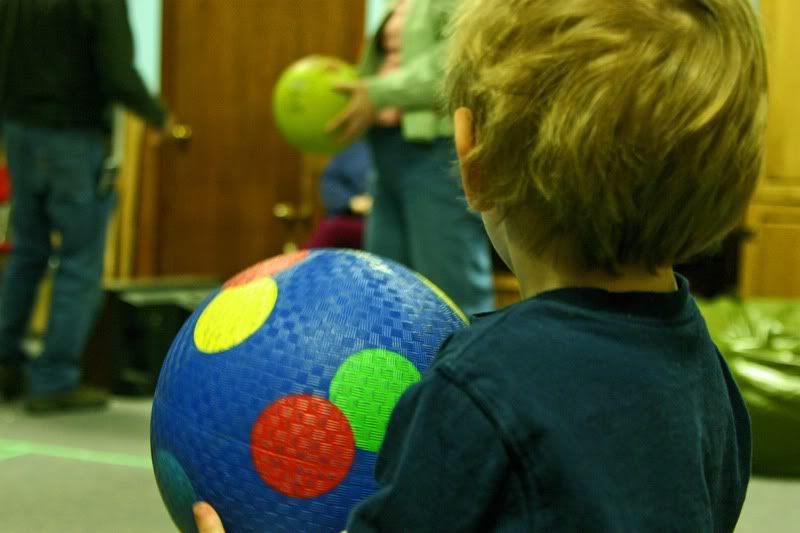 They also have a gumball machine.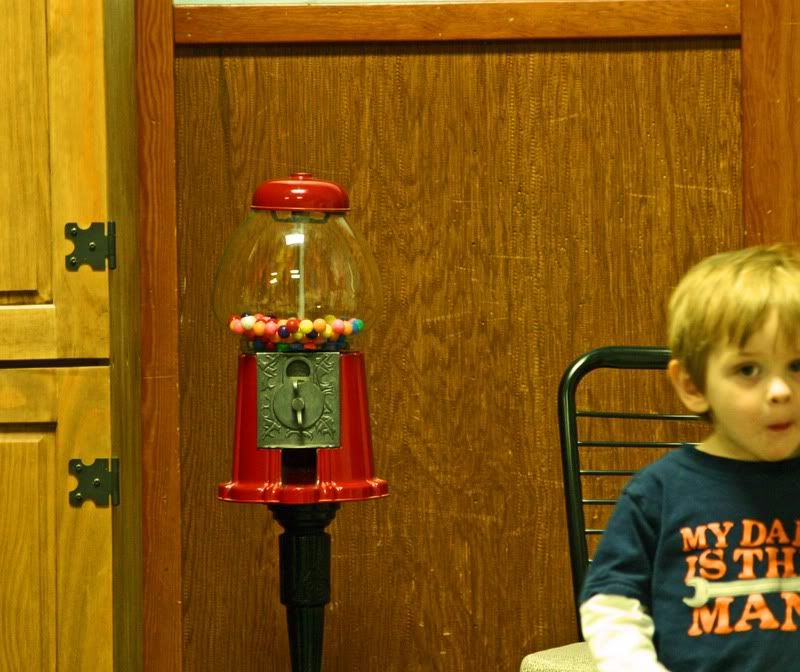 I think The Baby ate (and swallowed) about 20 gumballs.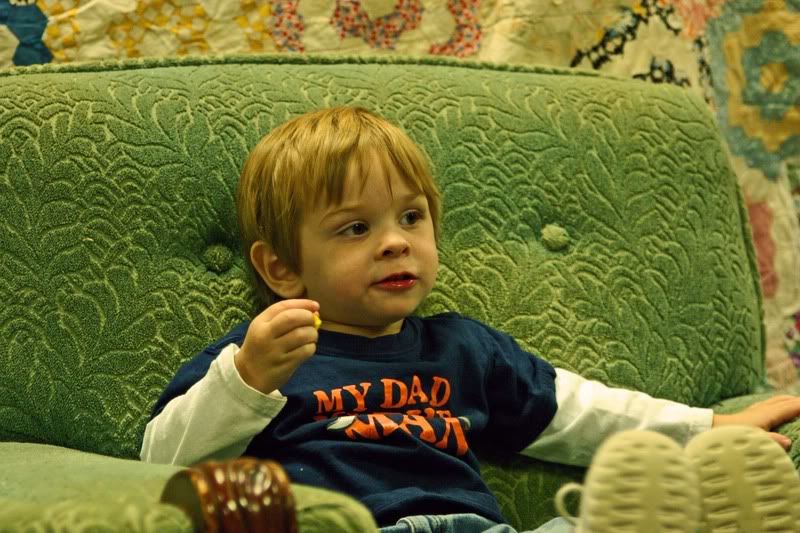 We had a good time!
Oh yeah, and today's my birthday.
No surprise party or four square planned, that I know of.
And that's okay.