We got to snap some ultra green pictures the other day.
The kids picked their own clothes.
And I adore green so I loved it!
The Baby kept throwing dirt.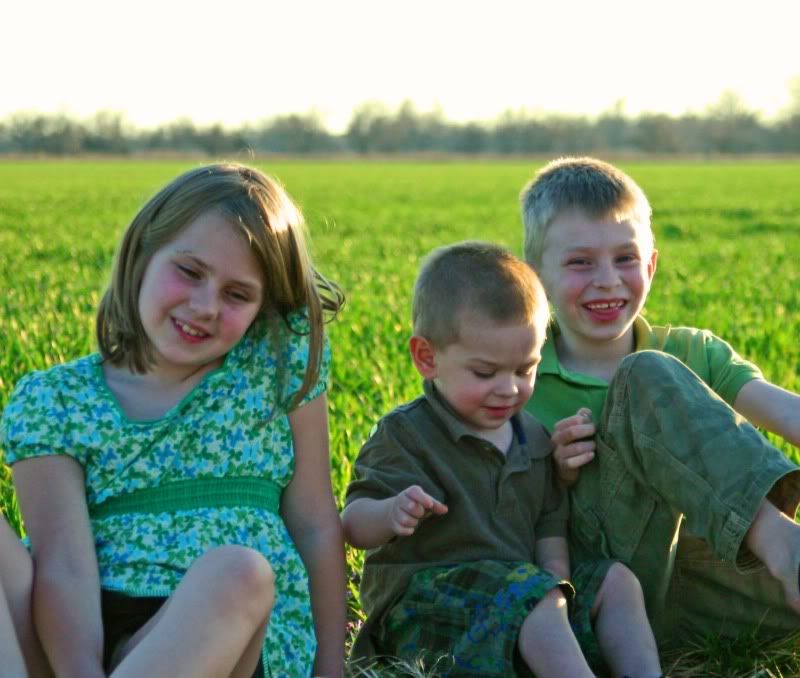 No idea what they were all looking at but it must've been fascinating!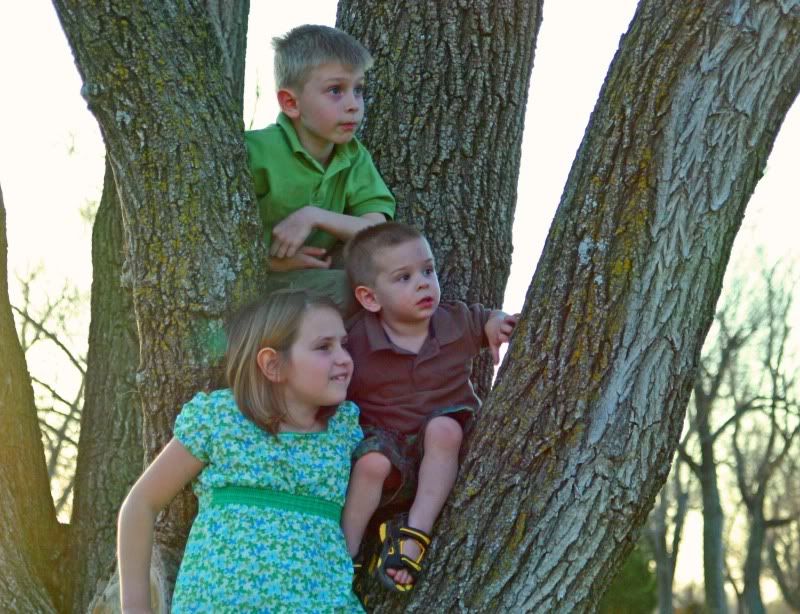 This one makes me laugh. The Girl looks all posed and sassy, The Boy is looking at me like "Seriously Mom, are we done yet?" and The Baby is looking at The Boy like "What the heck?!".
Three guesses what he was looking at on his finger that was making the big kids laugh.
It was fresh picked.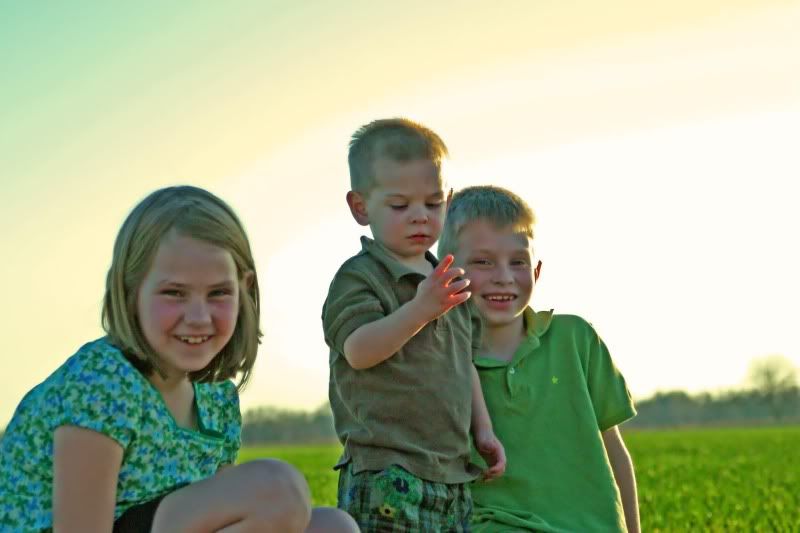 These guys were so fun that day!
They're usually fun but they were extra fun and funny that day.
We all laughed the entire time we were trying to do pictures.
Added notes:
The Baby got a haircut and I don't like it at all. It looks very much like a buzz cut which I'm not a fan of on my boys. But the stylist just kept snipping away and you know what... it'll grow back.
Also, he has a sore on his top lip. You can kind of see it in the last photo.
He got ahold of a razor and decided to shave his mustache.
Yeah.
I'm adding this to Melissa's
Beautiful Life
series. (Holy cow, I'm joining lots of things lately!) It was a beautiful day, beautiful family, beautiful wheat field, and beautiful memories.