I had this grand idea the other day to make a jelly bean wreath to hang for Spring.
I've never seen one so I was going to wing it.
We started with 2 bags of jelly beans and a wreath-gone-wrong from Christmas.
We stripped that wreath down to just green fabric (it's just a styrofoam wreath inside) and then started hot gluing jelly beans.
After nearly 2 hours of gluing, we ran out of jelly beans.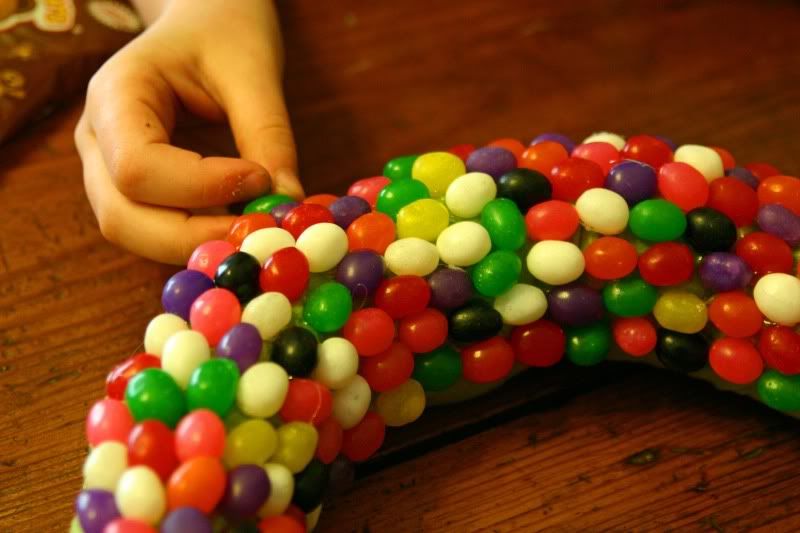 I put the wreath up high until I could get to the store and get more jelly beans.
Once they were all applied I planned to spray a sealant over the entire wreath to preserve it for at least a few years.
But when I got back to it, I found it looking like this.
Someone had nibbled it like an ear of corn.
All the way around the wreath, jelly beans are nibbled off.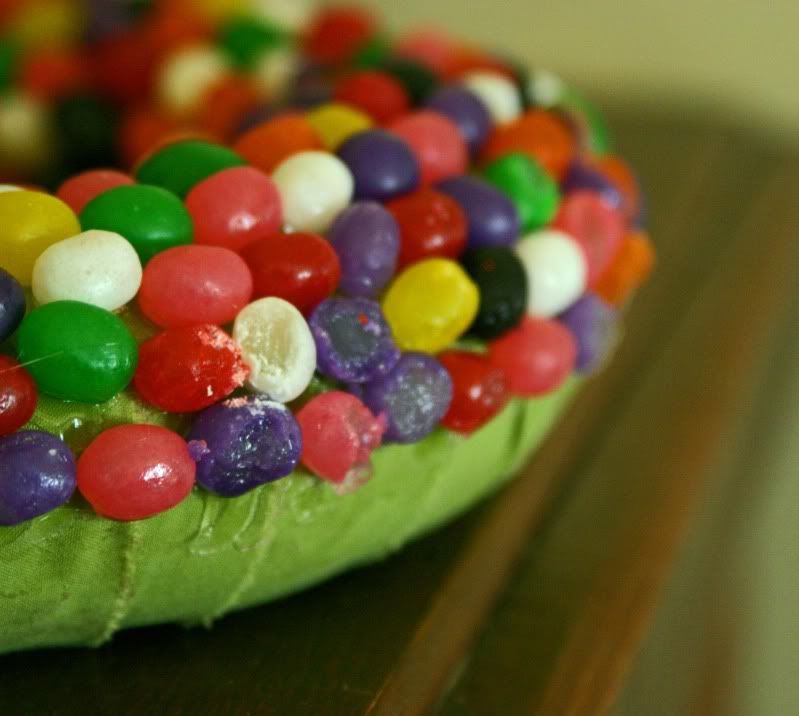 I, being the smart mom that I am, knew immediately who to blame.
And when I asked him, "Did you eat the jelly bean wreath?!" this was the look I got.
No words, just these eyes.
You tell me if they're guilty or not.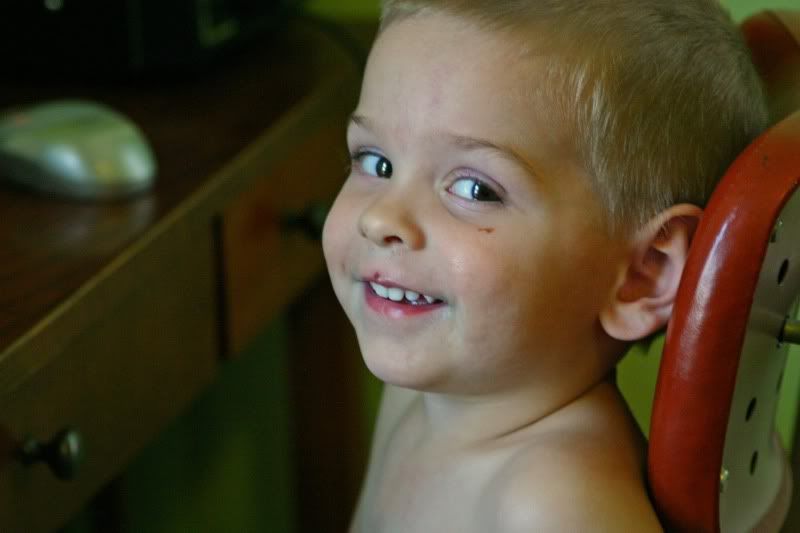 I'd never seen a wreath like this so right before I posted it to my blog I decided to google "jelly bean wreath" to make sure I was original.
Turns out I'm not. Imagine that. Smart me.
My friend Kristen at
WeAreTHATFamily
did one just the other day. And I'd missed it.
So there you have it. If you decide to do one, my advice it load up on jelly beans because 2 bags isn't enough. And keep it far away from toddlers.
I'm so smart. Ma and Pa must be proud of their little girl.
I entered this in the
Life Is Funny series
. It's great for a good laugh!