I get asked all the time how our
flip house
is coming along.
Well it's ugly. Darn ugly.
But that's just the way it works. You never see much of that part on the tv shows, but you have a
long
stage of ugly before you hit pretty again.
This is the outside before -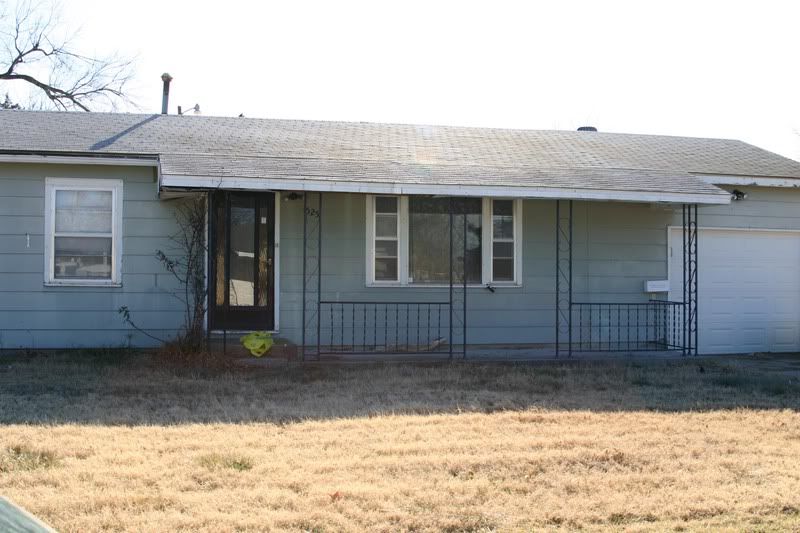 And now -
The living room before -
And now -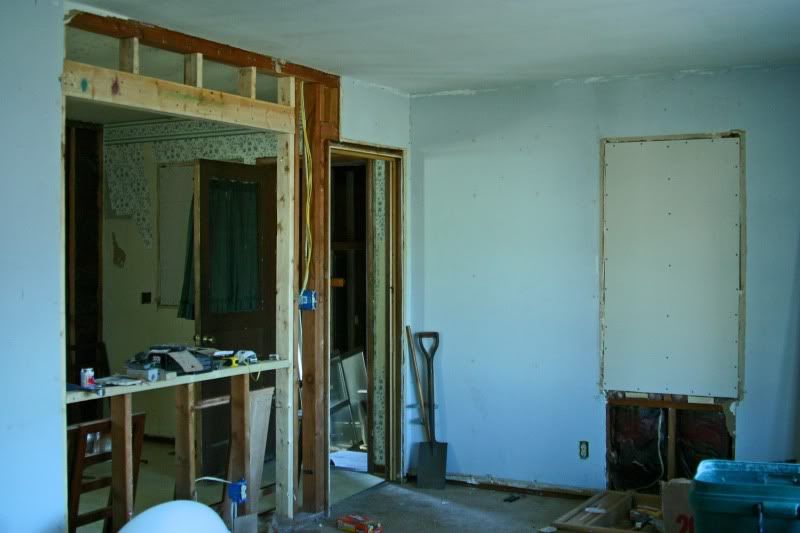 Looking back toward the front door before -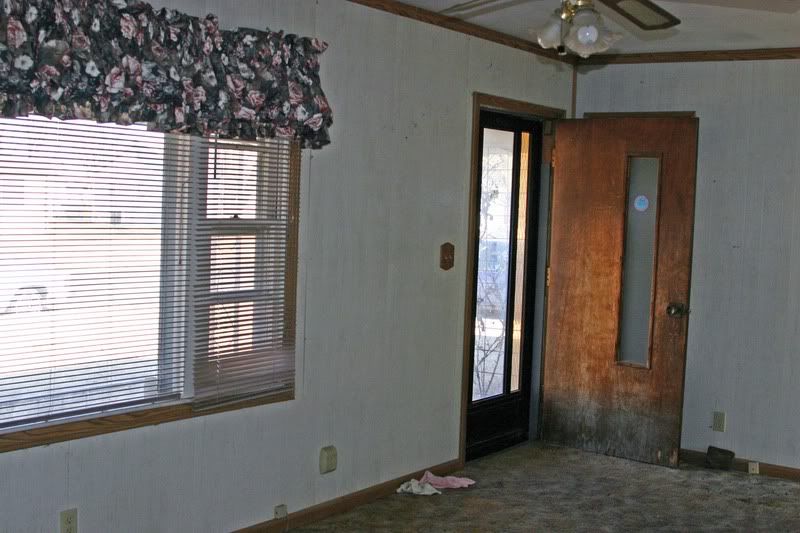 And now -
The kitchen before -
And now -
Standing at the end of the kitchen looking toward the garage door -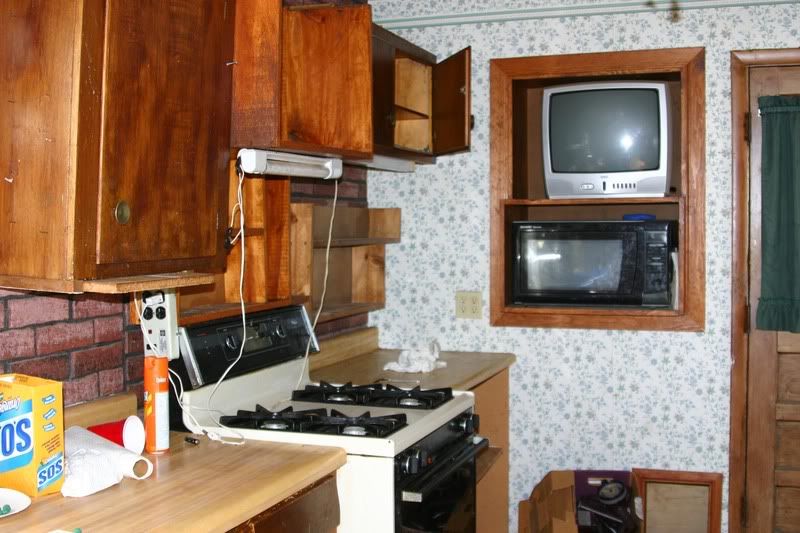 And now -
So there are a few pictures to keep you updated. On the previous flip houses, I did a lot of the work. But I haven't worked on this house much at all just because I've been too busy with my own business. The Man and some of his wonderful friends have done most of the work so far.
Our goal is to be done by May 1. We'll see how that goes. It always takes longer than expected.
You can click the flip house label below this post to see our previous projects.
Don't forget the
Unplug It Challenge
! There are only a handful of participants so far.