We had our first tornado sirens of the season go off the other day.
Just another spring time in Kansas!
I stepped out when they were over and snapped a quick picture of the clouds.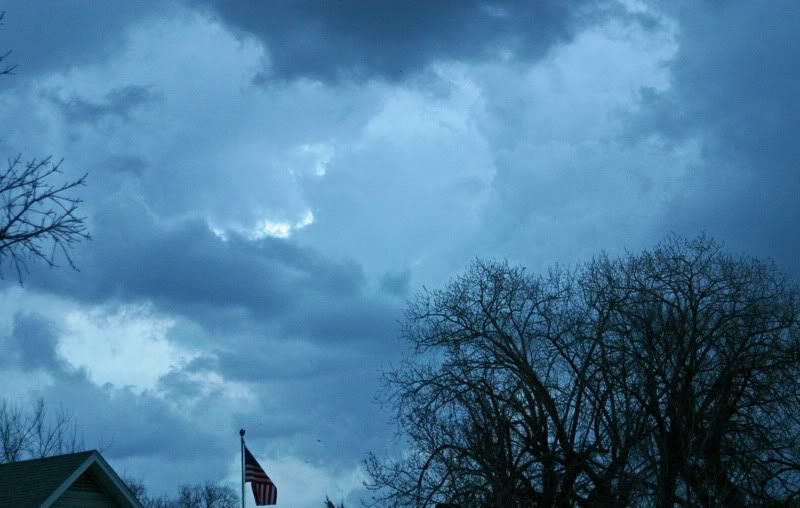 -------
I mentioned the other day that it was my birthday.
We ended up having friends over for dinner and grilled out.
When we were done eating, we roasted marshmallows.
We have a fire pit in our back yard.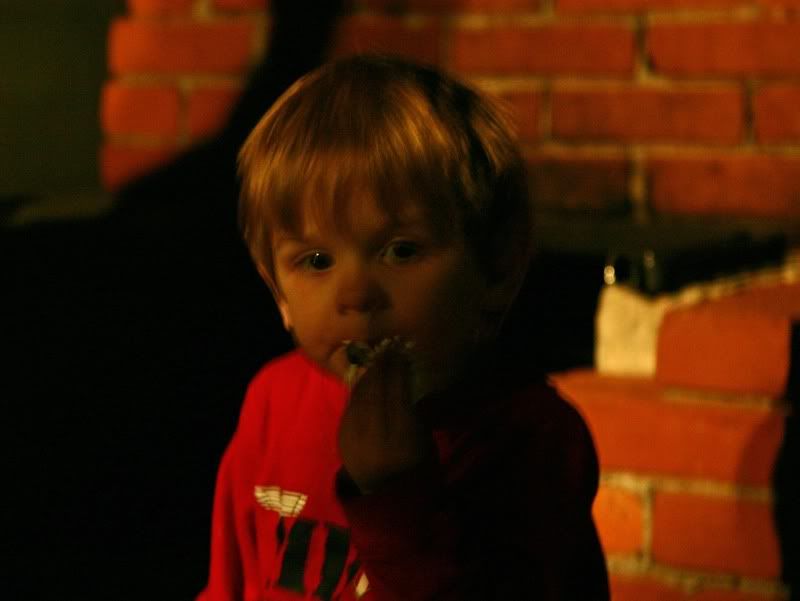 The next day, The Baby and his friend decided to play in the ashes.
Ugh.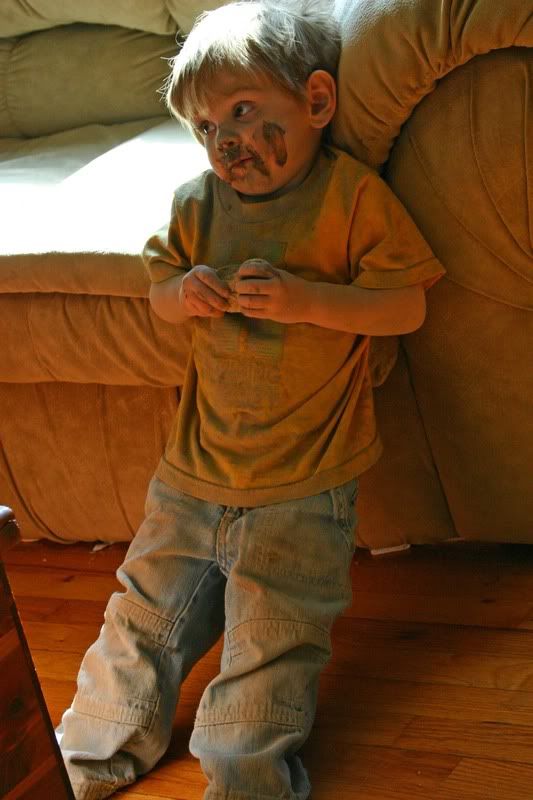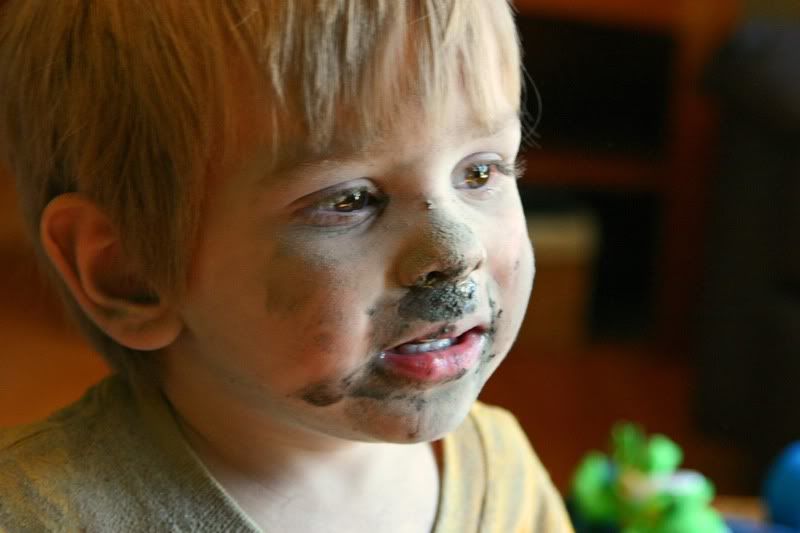 I've been sweeping my house several times a day and I keep finding more and more ashes! He carried in a bucket of it before I could stop him. We have old hard wood floors with lots of tiny little gaps and spaces so the ashes just keep hiding.
Naughty boy. He looked like a chimney sweep.
-------
And totally unrelated to anything, I snapped this picture the other day and love it.
I think I saw it on Nic's blog a while back and wanted to try it.
It was surprisingly hard!
A lot of them ended up washed out.
Sometimes my hand would move just slightly and I'd get no sun flare at all.
I'm really enjoying this photography thing!
I was outside with my camera because it was
Cora's first birthday
and I was looking for pink balloons in the sky.
And that's enough of my randomness for today.