I have said before that I'm cheap and easy, and that's the way I like things.
So this recipe for Corn Casserole works perfectly for our family.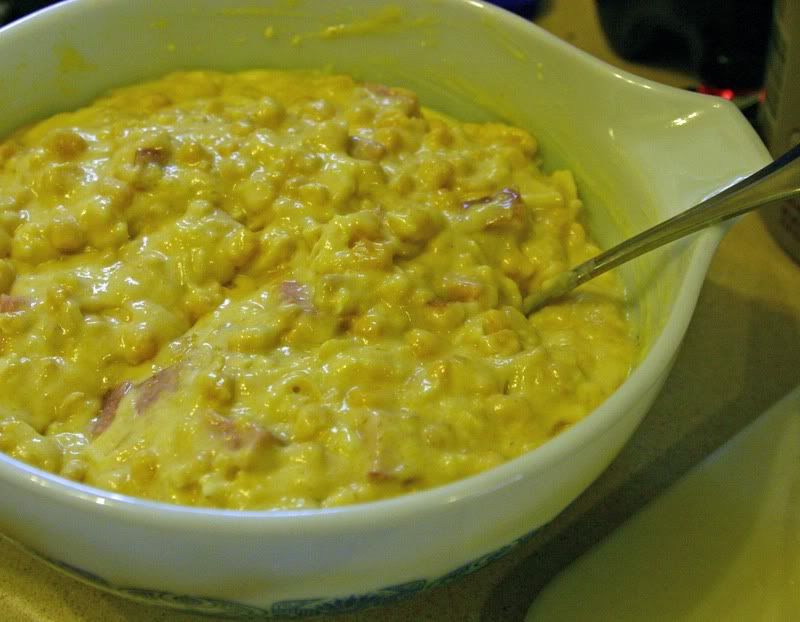 1 (15 1/4-ounce) can whole kernel corn, drained
1 (14 3/4-ounce) can cream-style corn
1 (8-ounce) package corn muffin mix
1 cup sour cream (I don't use precise measurements)
1/2 stick butter, melted
1 to 1 1/2 cups shredded Pepperjack cheese (could use cheddar or something else)
2 eggs
some onion
some garlic
a good helping of diced ham (or bacon, or cooked sausage, or other delicious pork product)
Directions
Preheat oven to 350 degrees F.
In a large bowl, stir together the 2 cans of corn, corn muffin mix, sour cream, cheese, eggs, and melted butter. Pour into a sprayed 9 by 13-inch casserole dish. Bake for 45 minutes, or until golden brown. Remove from oven and top with a little more cheese. Return to oven for 5 to 10 minutes, or until cheese is melted. Let stand for at least 5 minutes and then serve warm.
Seriously cheap.
Seriously easy.
Seriously good.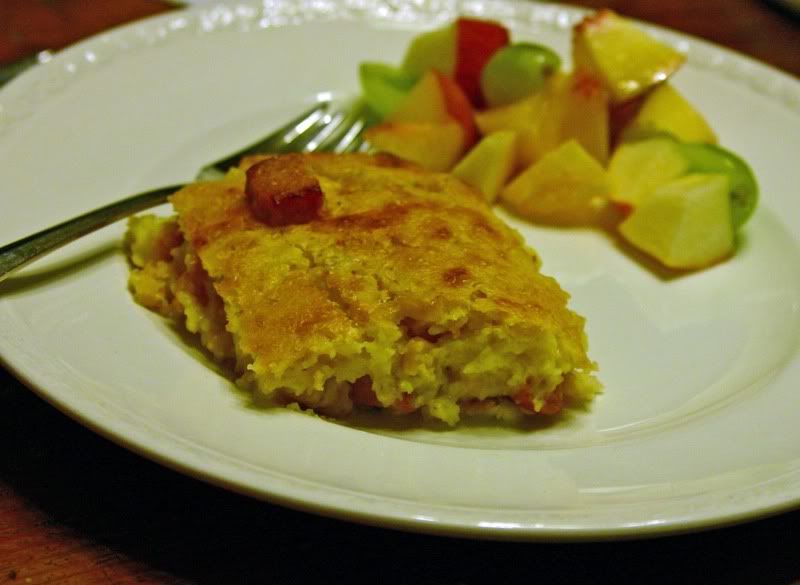 It even got a quirky little dance out of The Boy who is a super picky eater.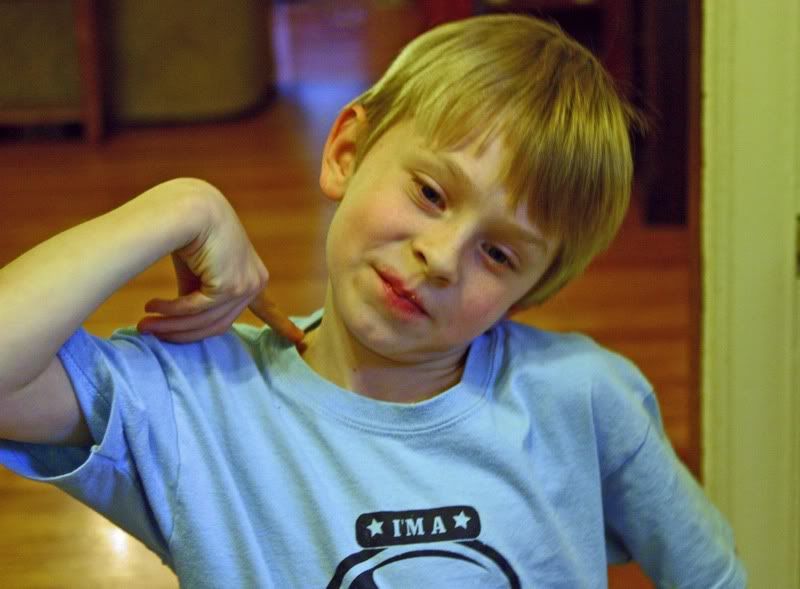 You know what I learned? I'll never be a food stylist or food photographer.
My apologies.
But I can make a decent meal, dangit!