There is a song by Steven Curtis Chapman that says:
I can see the fingerprints of god
When I look at you
I can see the fingerprints of god
And I know its true
Youre a masterpiece
That all creation quietly applauds
And you're covered with the fingerprints of god
So look around you and see where YOU can see God's fingerprints. Is it in nature? Kids? Animals? Where do you see them?
Here's how to join in.

1. Blog with your interpretation of God's fingerprints. Be sure to link back here so others can find the entire list of participants!
2. After you've posted your blog, sign the Mr. Linky below. Have fun exploring the other links as well!
Please only sign in if you're participating. Hopefully this will make us look at things through fresh eyes throughout the week!
---------------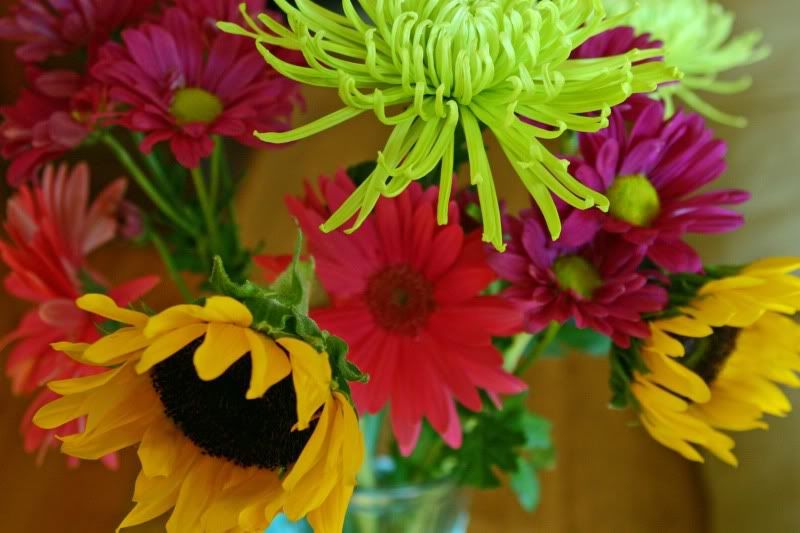 I'm having minor computer issues and am on my kids' antique computer which means no access to new pictures, so I'm recycling one. But I just love the colors God uses in flowers. This is just a tiny sample of the hundreds of thousands He created, and they're so vivid and varied. Each tiny petal is soft and beautiful. He could've created flowers to still serve their purpose in nature, but have no beauty. But instead He used his paintbrush and made them spectacular for us to enjoy. I hope you're seeing beautiful blooms in your area soon!