As opposed to Girls Gone Wild, which we are not.
My sister and I were so excited to get away to Las Vegas!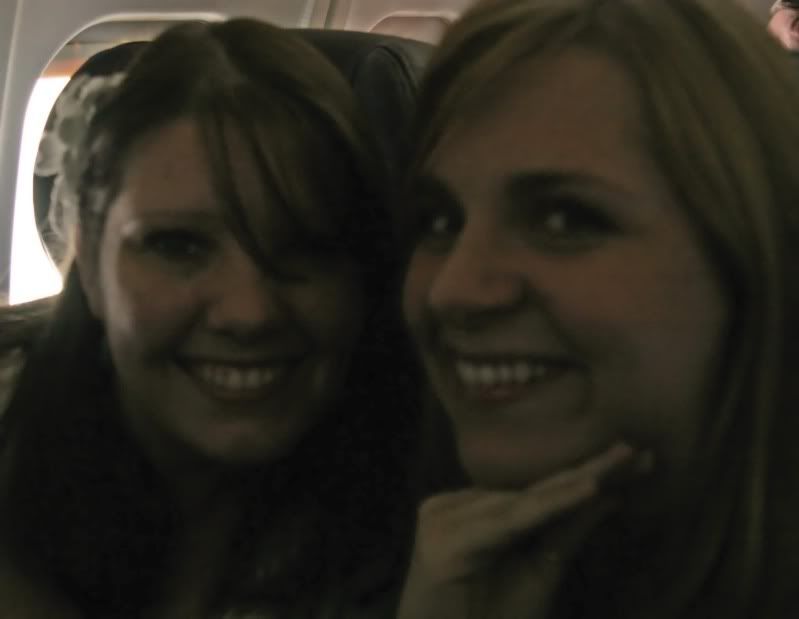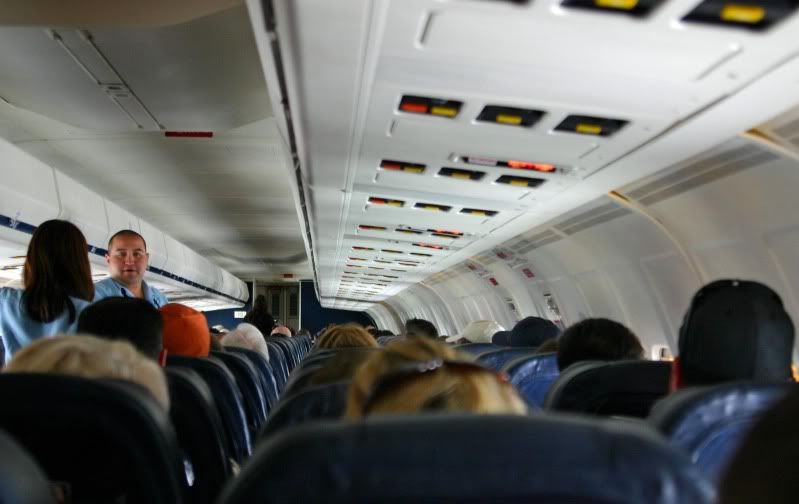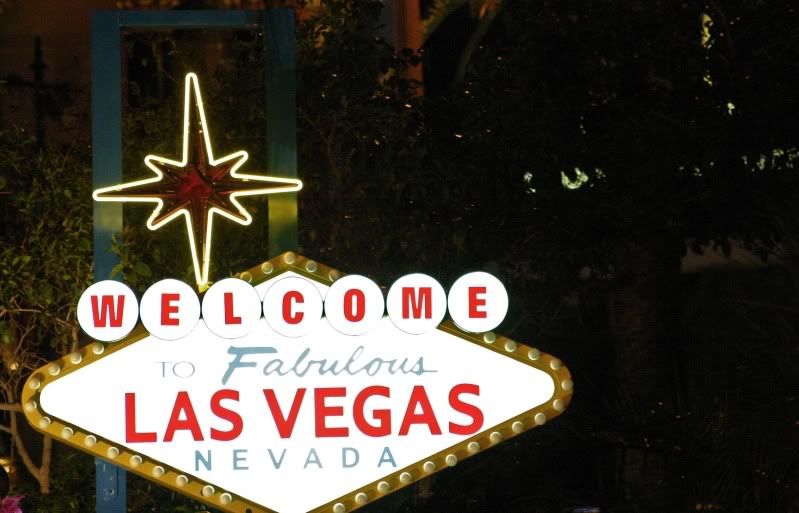 M&M museum - More M&M's than I've ever seen in one place!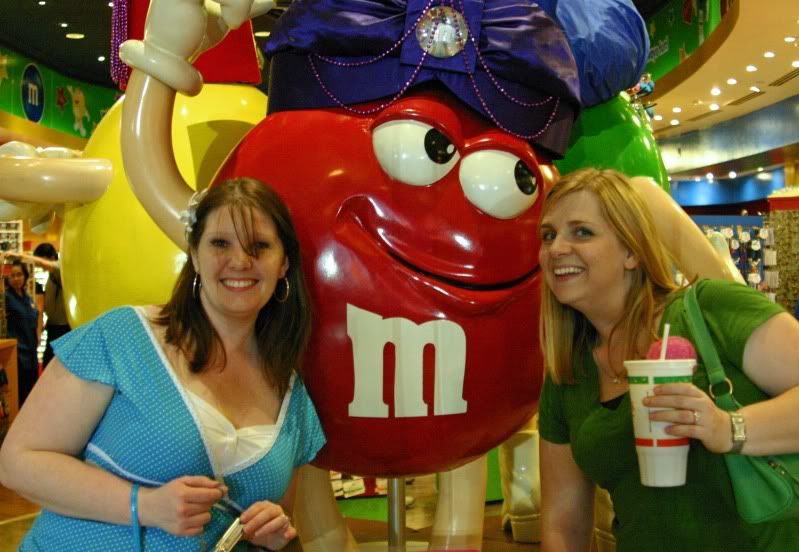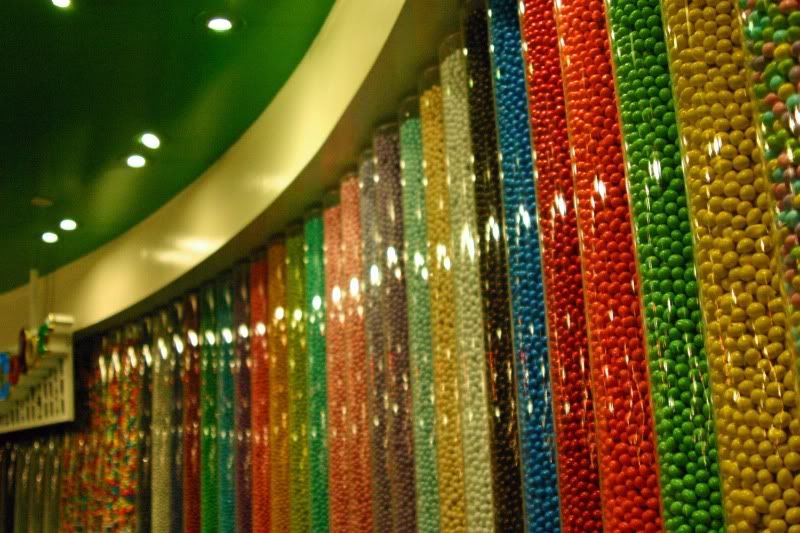 Even the McDonald's sign is glitzy!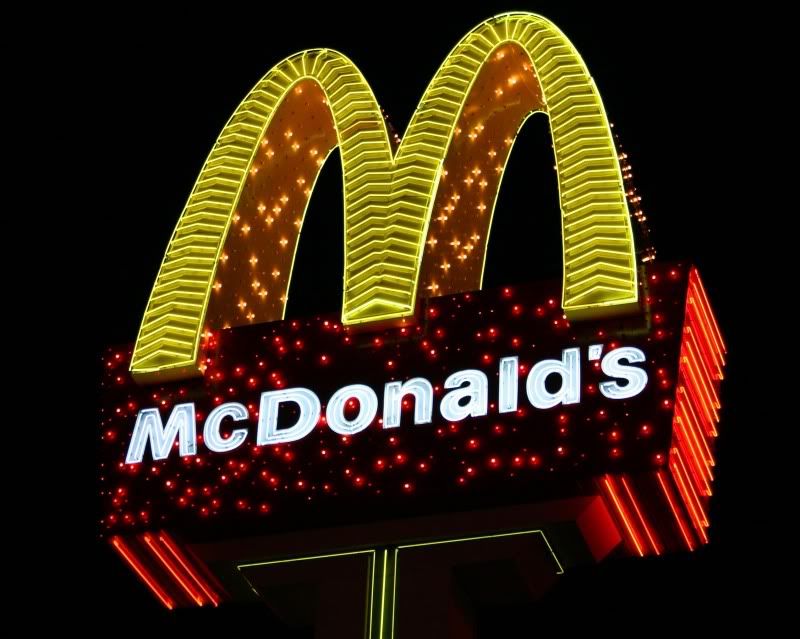 The lion exhibit at the MGM Grand was cool.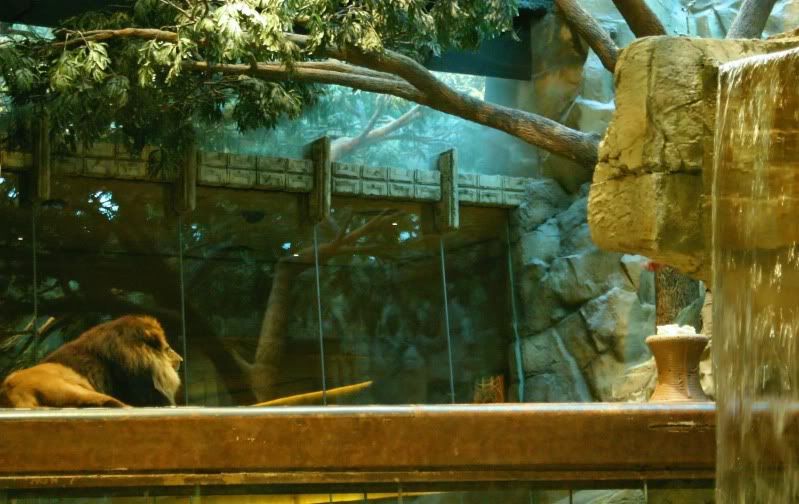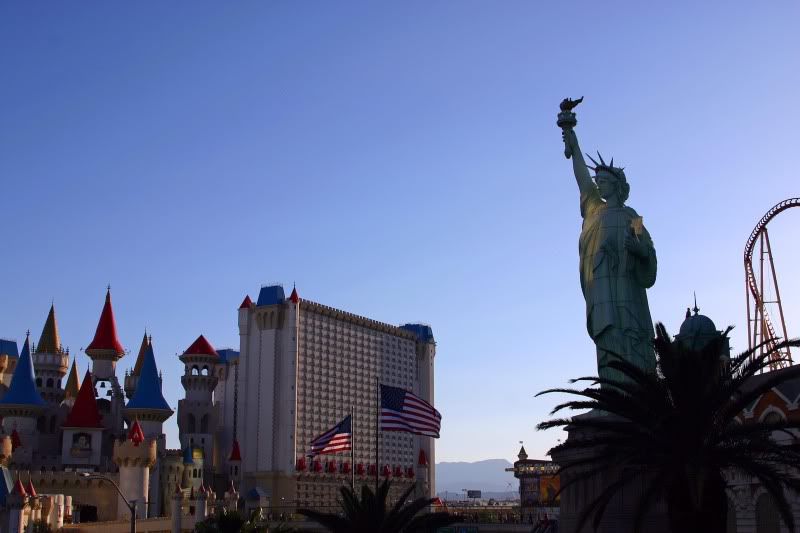 Random tourists that wanted me to take their picture with my sister.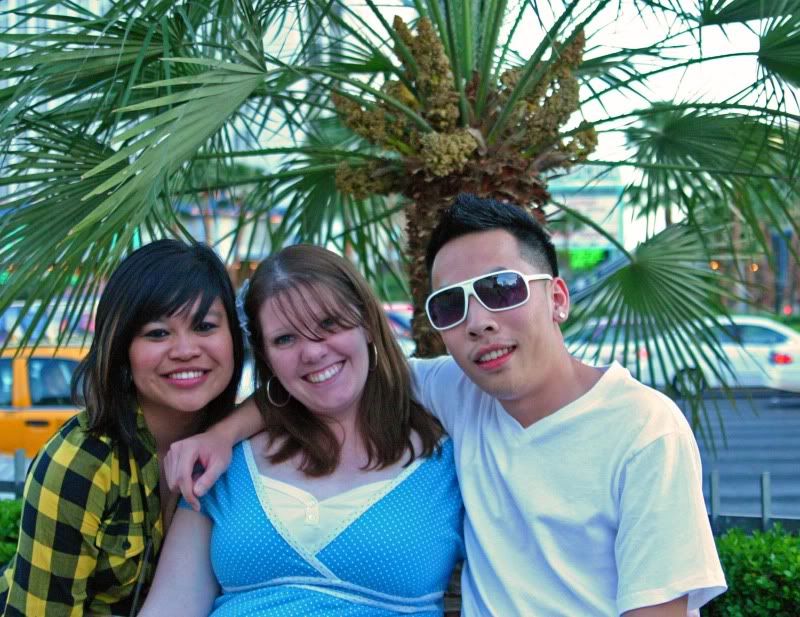 Just because you're in Vegas, that's no excuse to dress like this.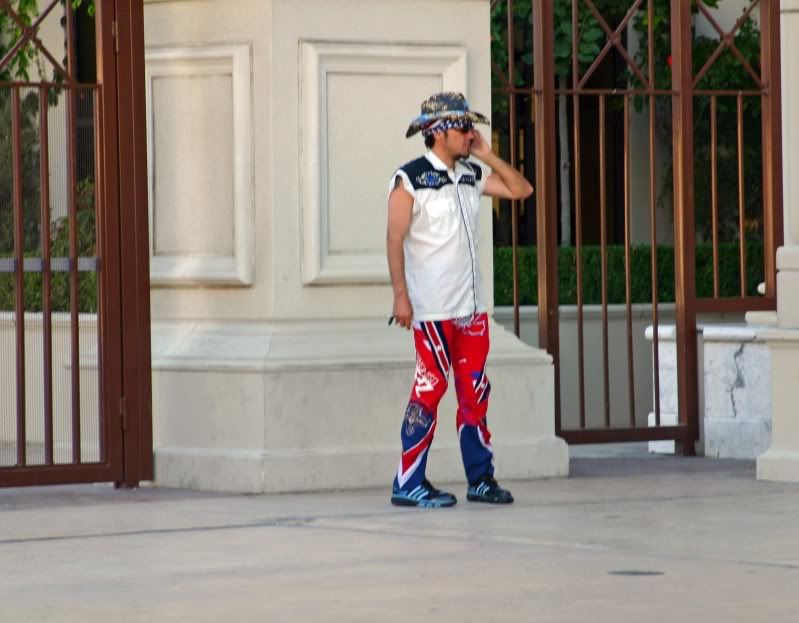 We stayed at Excalibur.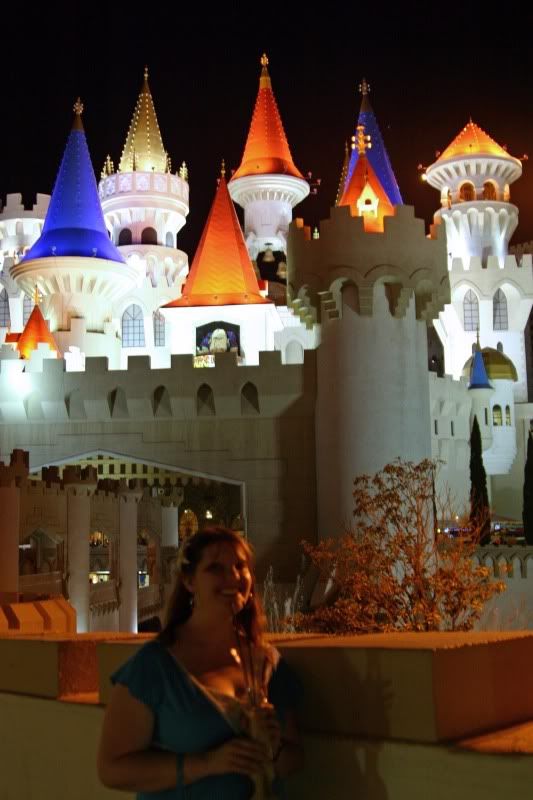 We did
not
see this show.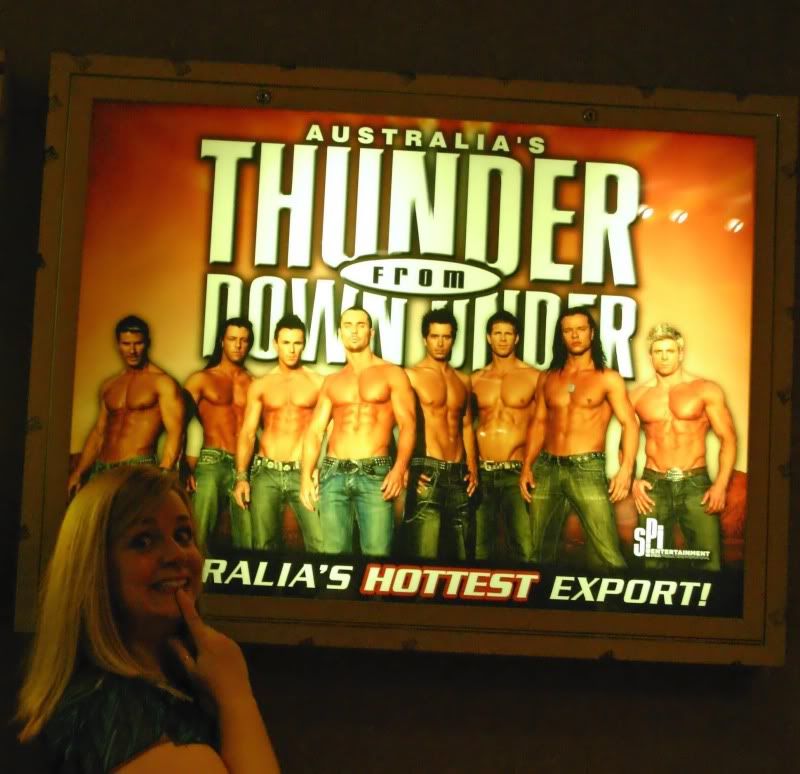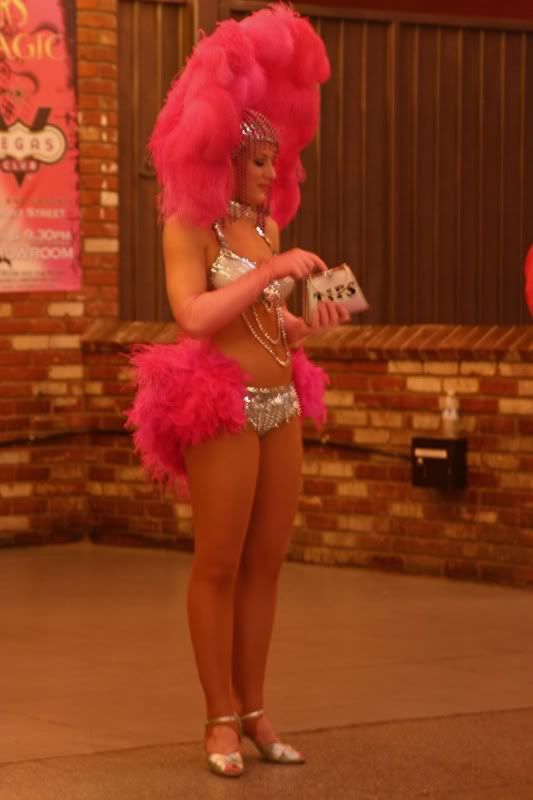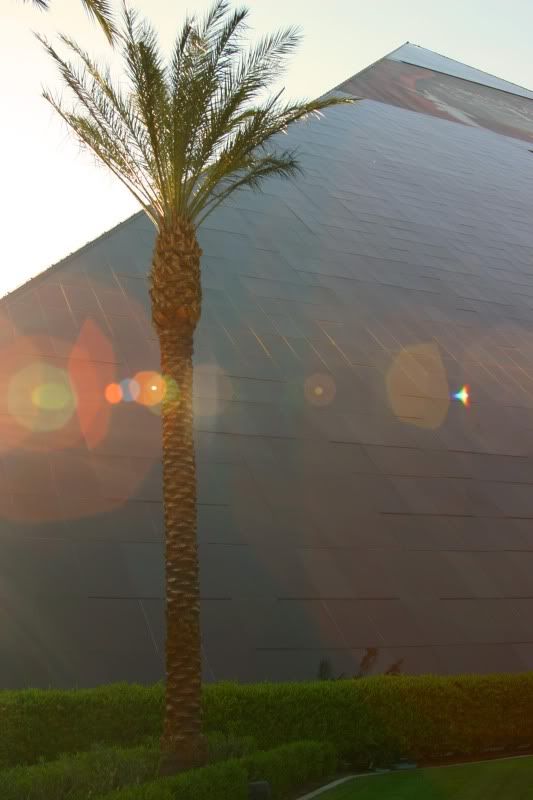 We were so happy we walked up behind these guys instead of in front of them!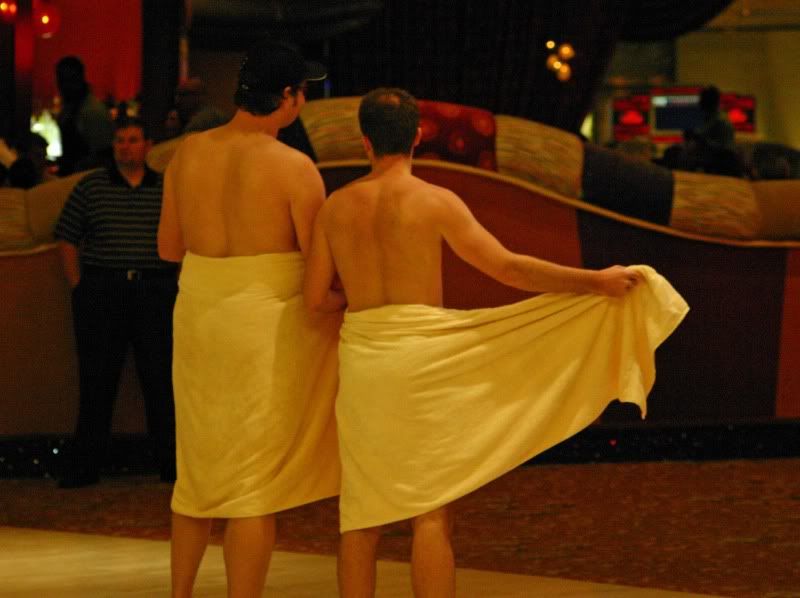 The ceiling at The Bellagio is gorgeous, covered in glass art by
Dale Chihuly
. It reminded me of
this piece
I have by artist Rollin Karg. Mine is just one, but this ceiling had tons of them.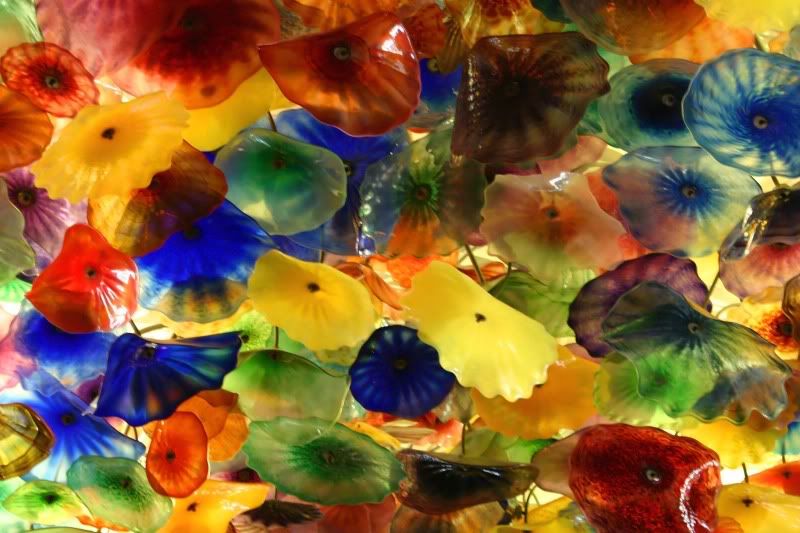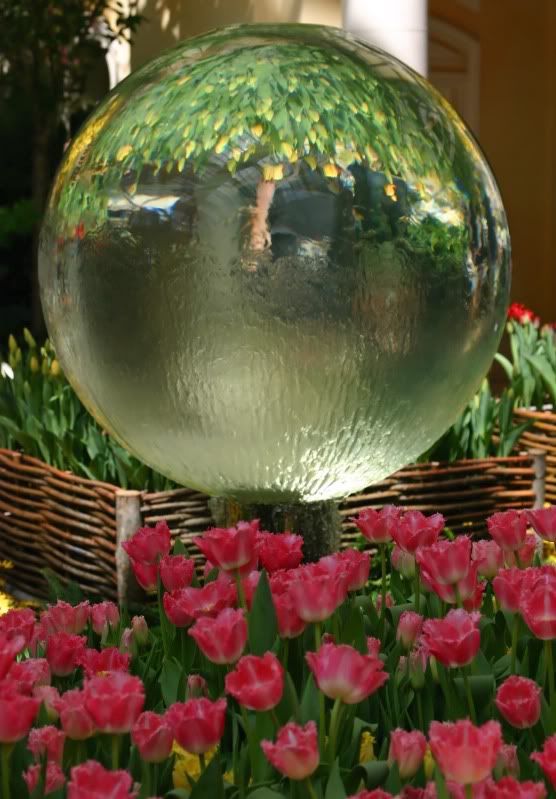 Yes Holli, you
should
be ashamed of what you just did! Naughty girl.

Guess what, sir? You're on the internet. Ha! I win. (There was a story here.)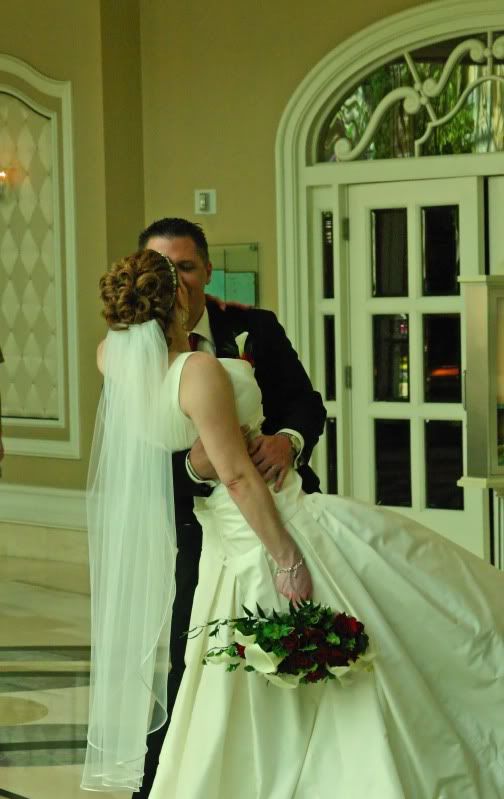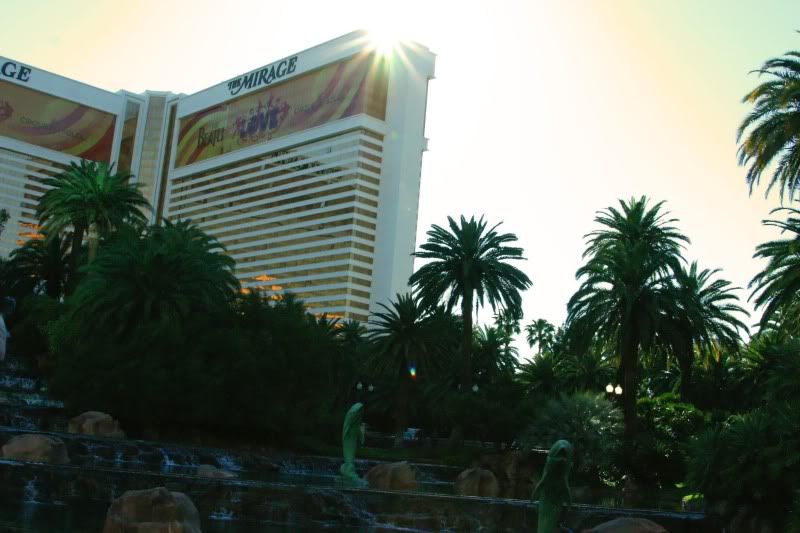 This guy kept flirting with us. He was really funny.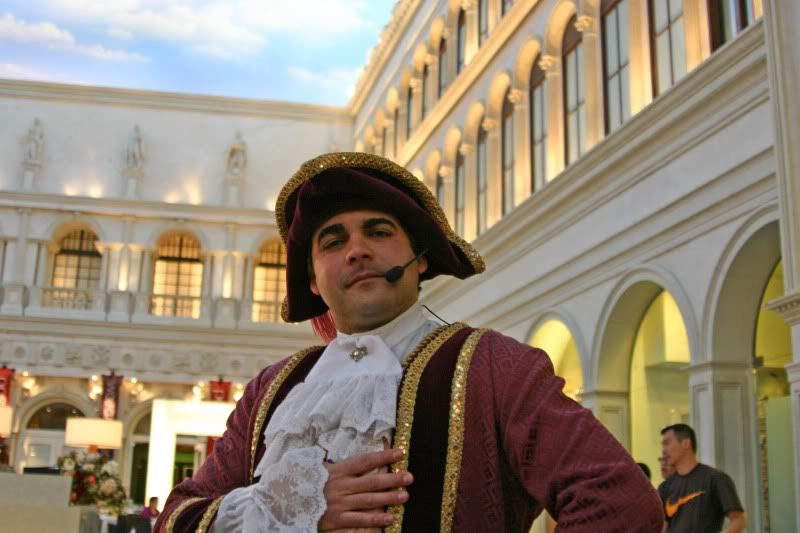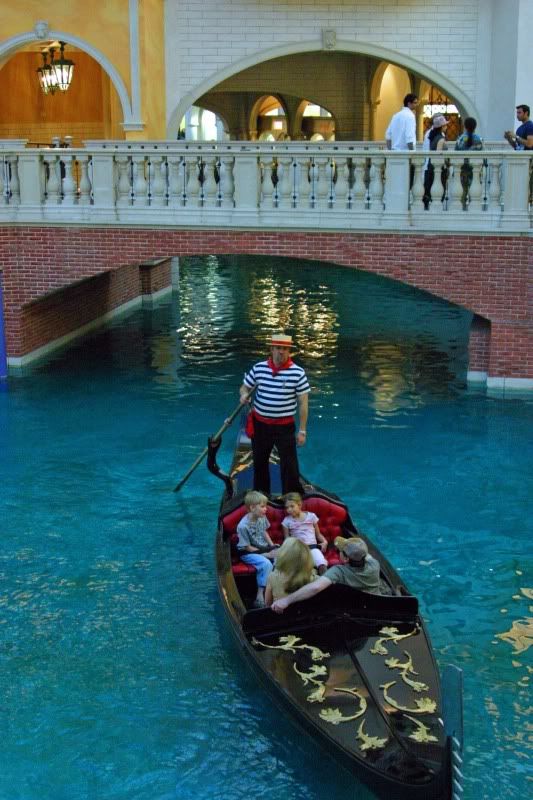 Nanette Lepore
boutique was
amazing
! I drooled.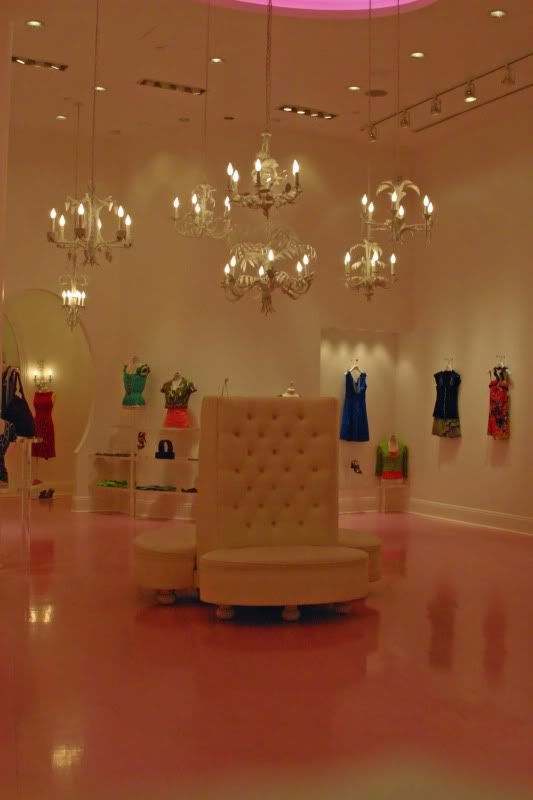 We had a really good time on Fremont street! It was much better than the last time I was there.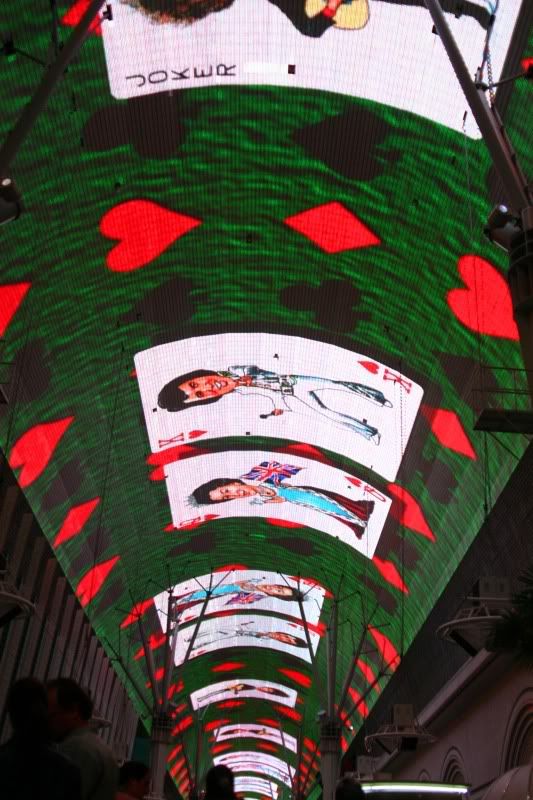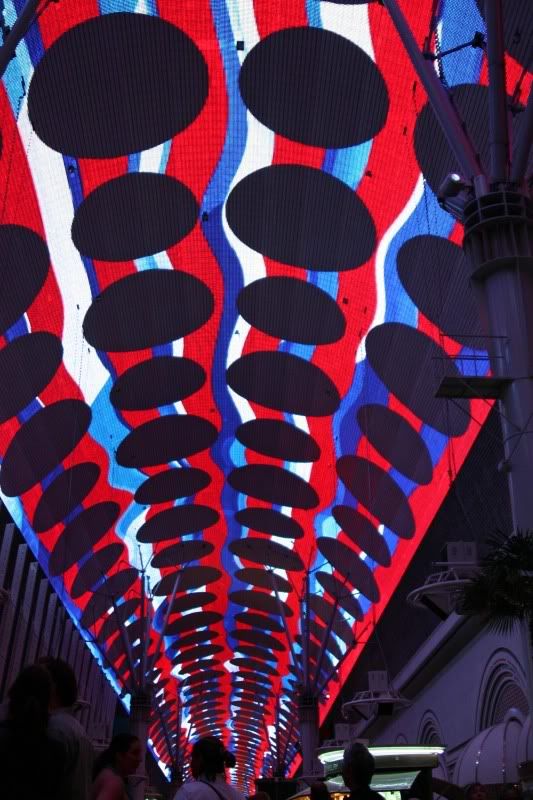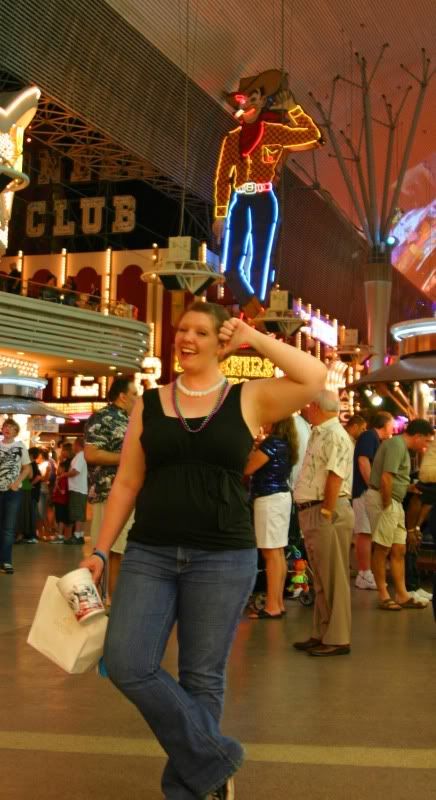 We got to see a military swearing in ceremony in front of the Bellagio and it was
amazing
! They had a water show going on behind them, Proud To Be An American playing... people were crying, it was incredible.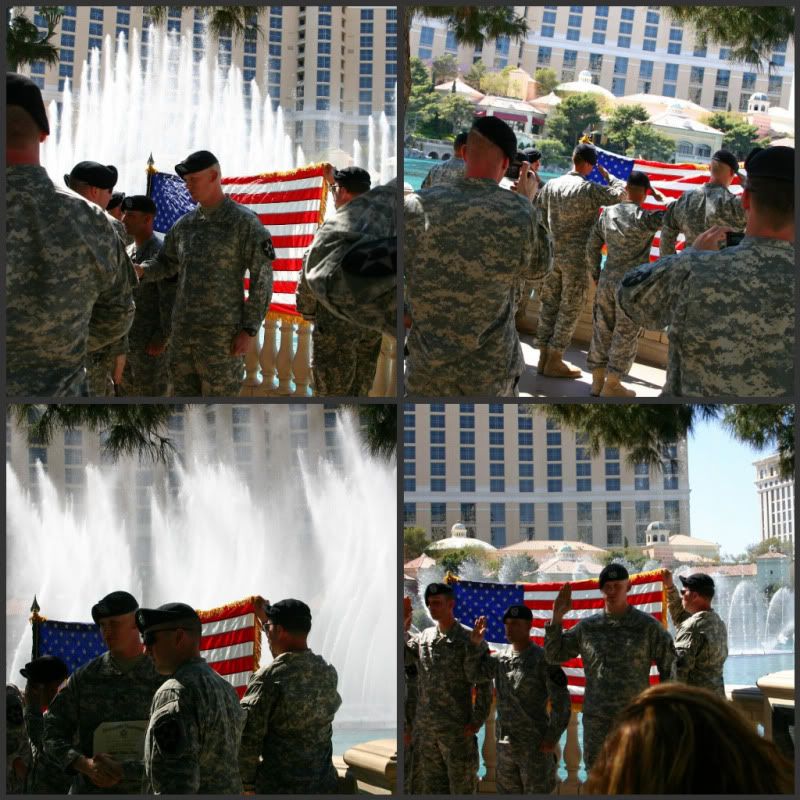 And finally, with sore bodies, blistered feet, and more than 24 hours without sleep, it was time to come home. We were beat.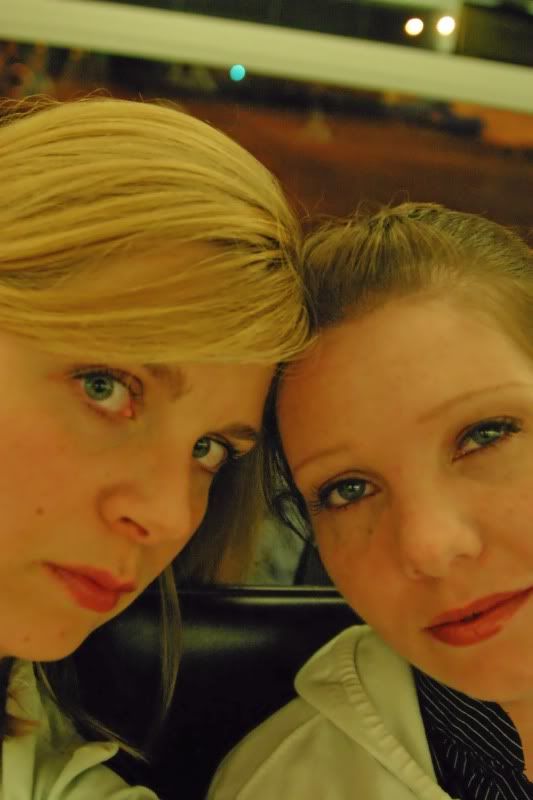 My sister and I had lots of belly laughs coming up with "Sometimes what happens in Vegas" jokes.
"Sometimes what happens in Vegas comes out 9 months later."
"Sometimes what happens in Vegas is communicable."
"Sometimes what happens in Vegas requires an ointment or salve."
"Sometimes what happens in Vegas itches."
... and so on. All.Weekend.Long. We had a blast.
Thank you Holli for going with me!! Do it again next year?