There really is something lovely about family traditions, isn't there?
Yesterday was our traditional Easter egg hunt at my in-laws house, that's really a church. (They live in the basement and the overhead florescent lighting is a nightmare for pictures. Sorry about the funky-ness.)
The men folk mostly stayed in front of the tv watching The Masters golf and sleeping.
We had an impromptu piano recital.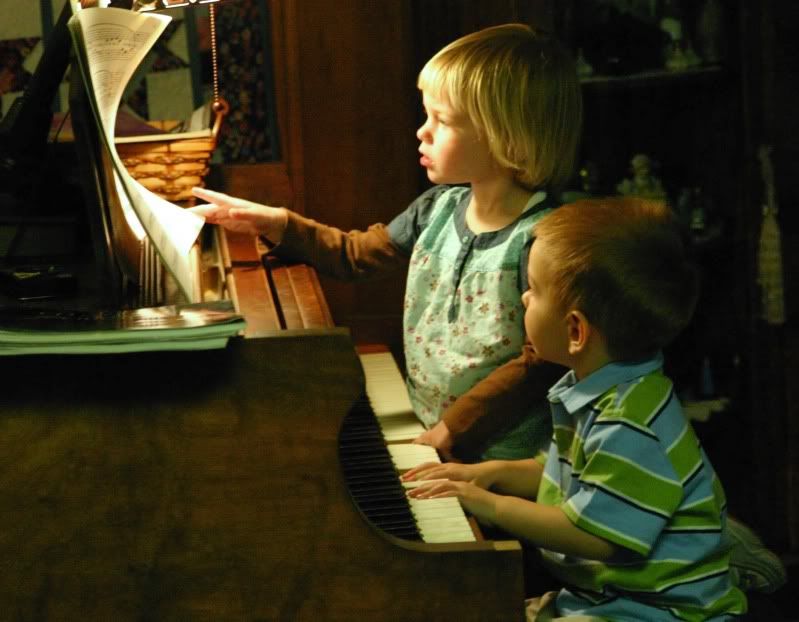 Lots and lots of food.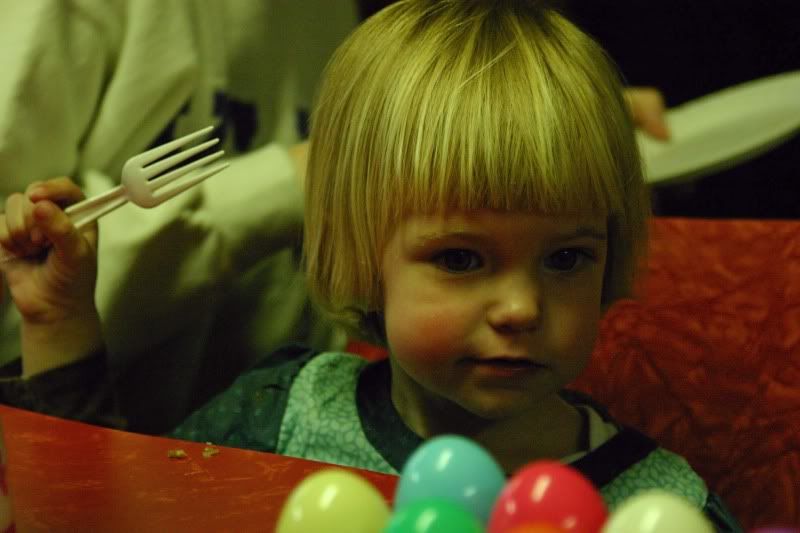 Then the kids were sent off to play, while the big people hid eggs. It was raining and cold outside so we had to do it indoors.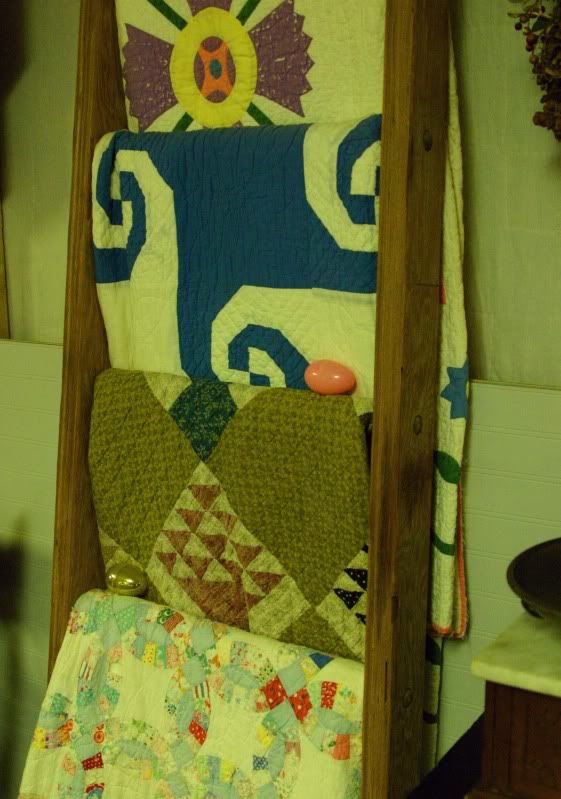 You never know where you'll find treats hiding!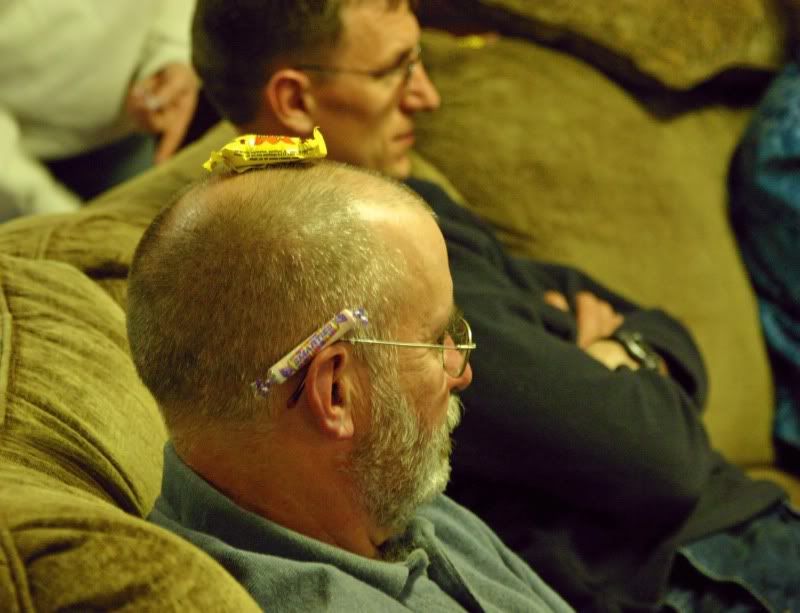 Then the kids came back and started on the mad hunt! It was a ridiculous amount of candy.
My kids carried sacks from The Wal-Marts rather than baskets, because we're classy like that.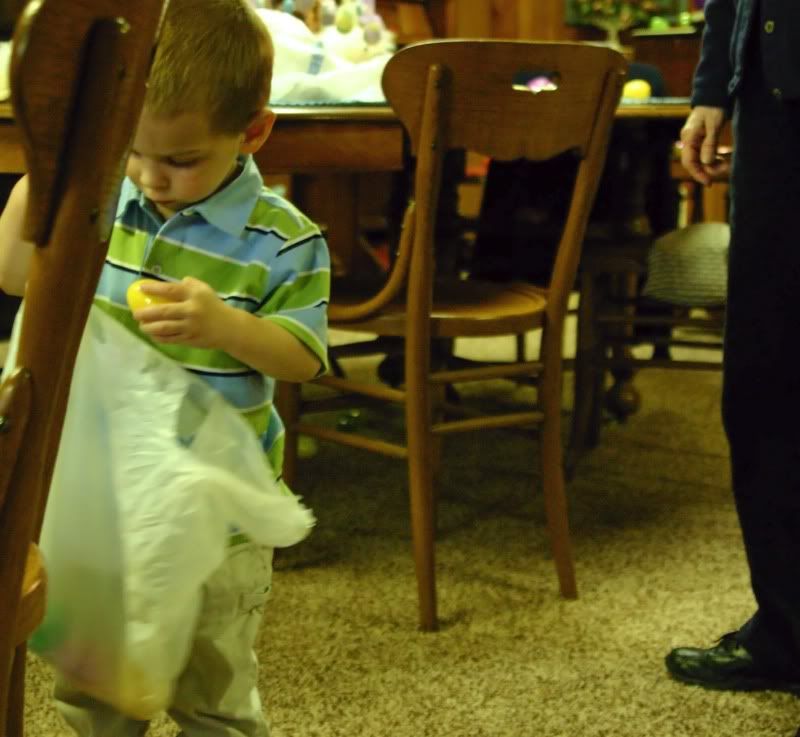 The Man and The Baby having some sort of serious conversation.
Too old to be hunting eggs, but not ready to give it up yet.
Hide and seek under the table.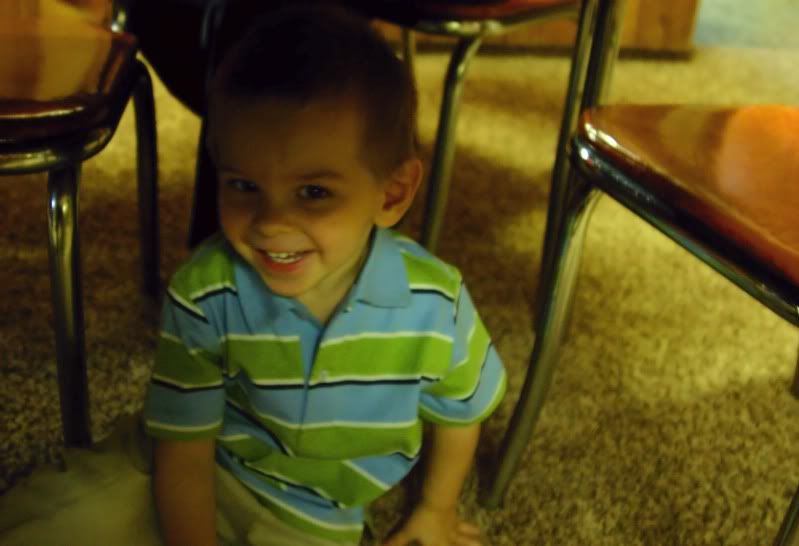 I hope you had a great Easter!