I mentioned the other day that I had a bad mom week last week.
I stunk.
Yesterday, however, was a good mom day.
It started by meeting
Jen
, another blogger. She was giving a speech in Wichita, so we met up on her way there.
She is so easy and comfortable and it felt like we'd known each other for years!
We had a quick breakfast and then went to the site where
Cora's Playground
will be built.
She was very touched by The Macs story and just wanted to be there and pray for a bit.
We talked a while there and both choked up several times.
(this could not be a more unflattering picture of me. Ugh. Just how many chins do I have these days? And we both have cute hair. But the darn Kansas wind made it a mess.)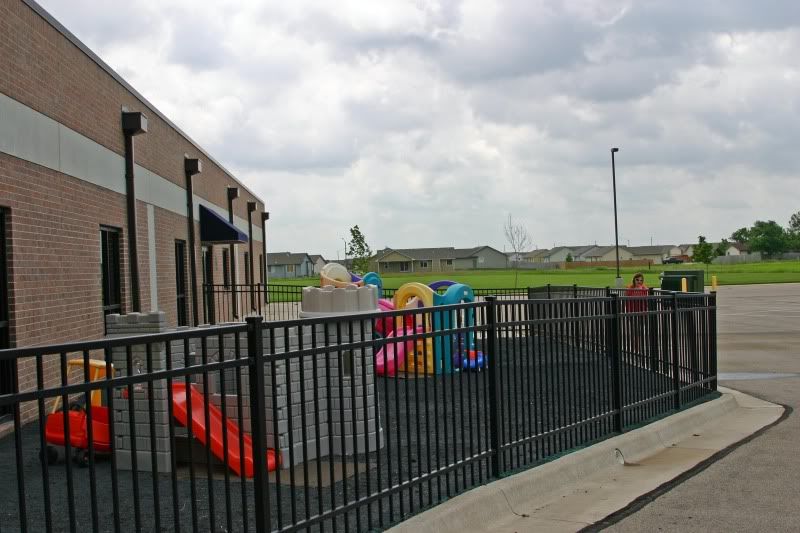 Then we both headed to Wichita, but different directions.
I was going on a field trip with my kids. I didn't ride on the bus, but drove seperately which was perfect.
I
love
going on field trips with them!
This is the first time I've gone to
Crown Uptown Dinner Theater
with them, but they go every year.
And it makes me cry happy. (cry happy is a phrase The Girl coined when she first realized that there is a difference in tears.)
The
entire
school goes!
The kids are encouraged to dress nice for the theater experience, they are told to be on their best behavior, and are served lunch there.
I always think of the kids that would never otherwise get to experience a theater. This might be the only time in their life that they get to go.
And our school makes it possible for them.
And that just brings me to tears. The happy kind. (Hey school people that read this blog, did you know I cry every year over this? I do. You guys rock.)
This year the production was Aladdin.
The kids were all so well behaved! But I'm still glad I wasn't on the bus.
On the way home, I had a screaming toddler. That's never fun.
So I bribed him with a blue slush and fries from
Spangles
. (It just tastes better. That's their slogan.)
It's a Wichita based burger and shake place that is yummy.
I ordered a coffee milkshake.
"Uhhh, I don't know if we can do that."
"Sure you can. Just add a healthy dose of coffee to a vanilla shake."
"Let me check with my manager." ...... "Okay we can do that."
You betcha.
And it was delicious.
I drove the rest of the way home listening to
K-Love
, happily watching the clouds build.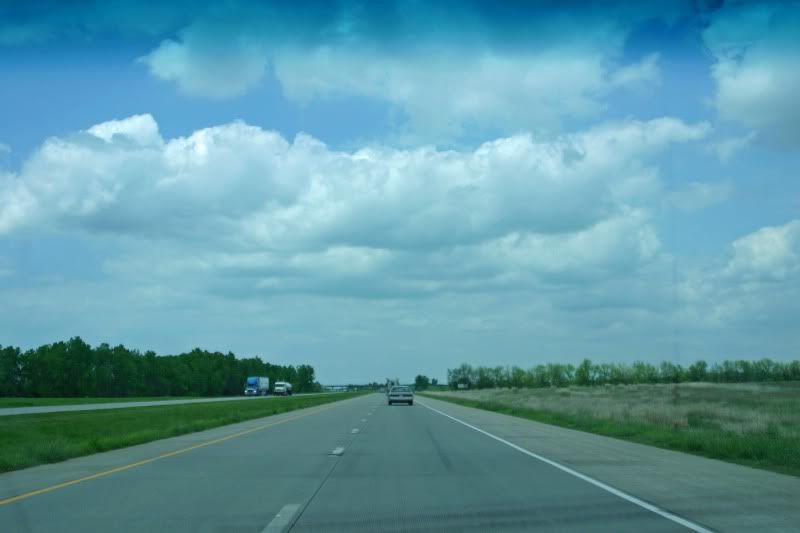 It was a good mom day.
**Disclaimer before I get yelled at - Yes, I did take pictures while I was driving down the highway. But I didn't hold the camera up to my face! Just pointed it in the right general direction and snapped away. I was safe, honest. You're looking like you don't believe me....
Oh yeah, I still need to draw the winners of the Bare Minerals makeup giveaway! I promise to do that soon.
Come join Julia's
Hooked On
party!
Also part of Melissa's
Beautiful Life
series.