I absolutely love guacomole.
Love it.
My boyfriend
Tyler Florence
taught me one time how to make super easy guac.
I take it to parties and gatherings sometimes and I get tons of compliments on it!
And I'm ashamed to tell people what I actually did.
Slice an avacado (or 2 or 3) lengthwise all the way around. Scoop out the flesh with a spoon.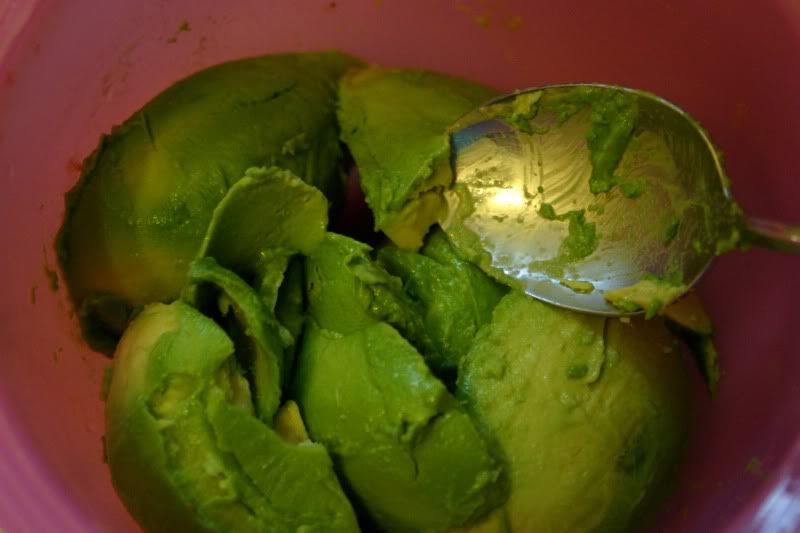 Now it gets tricky.
Add in some fresh garlic.
And salsa! It has peppers, onions, tomato, and everything else in it that you'd need.
Add salt, pepper, and lime juice to taste. (You could add chopped cilantro too, but I'm in the "cilantro is yucky" camp.)
Mash that in with a fork and you're done.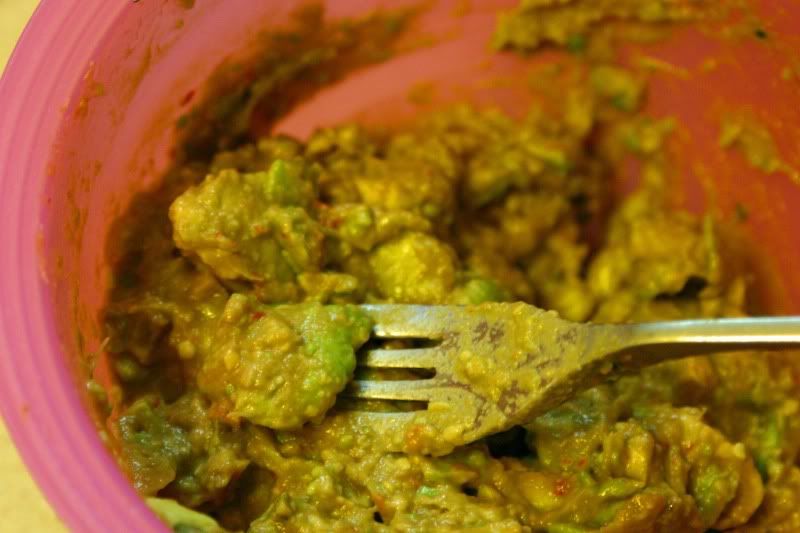 So easy and so good. Make it and people will be impressed with your "homemade" guacomole.
----------------
I've been getting questions about if The Baby has finally turned good.
Fear not, long time readers, he still makes messes.
Fortunately it's not nearly as often as it used to be.
But sometimes you just want some toasted coffee.
What?! You don't do this?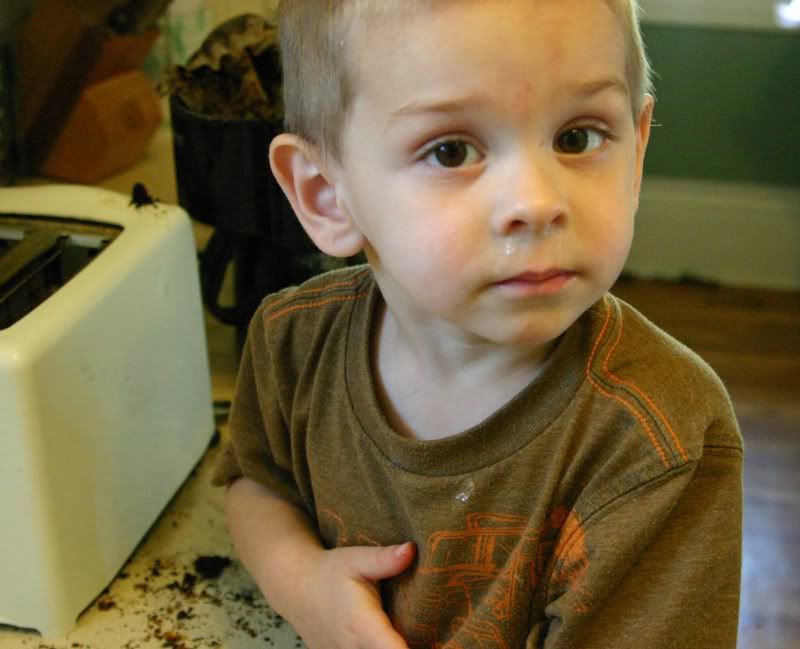 -----------------
And to change topics again on ya -
We had some really heavy rain recently with flooding.
At our flip house, the backyard was so sludgy The Man had to make a pathway to walk on.
And at the park next to our house, a pond had formed.
And my kids couldn't resist going through it a time or twenty.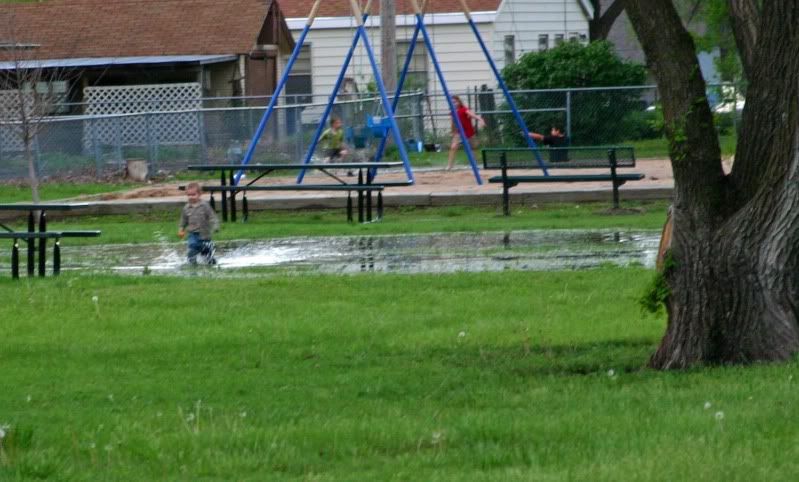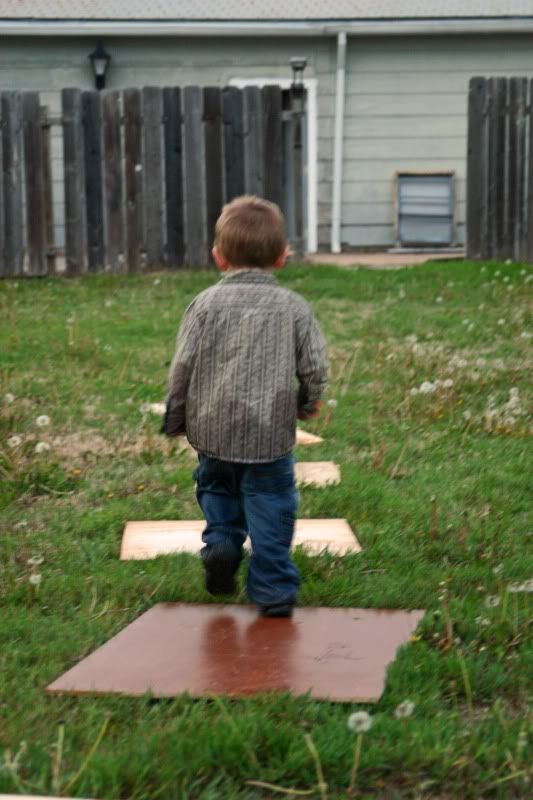 Nasty! They all had hot showers that night.
Happy Cinco de Mayo!
Come join
Tasty Tuesday
!