I'm trying to do pictures of all three kids together at least once a month.
But boy is it hard work!
It's always a battle.
I bought these huge lollipops because I thought they'd make fun photo props.
But by the time we got to our location, two out of the three were shattered.
And good luck getting a sucker away from a toddler.
So we did a few quick shots and my camera was acting goofy, the kids were being awful so I gave up.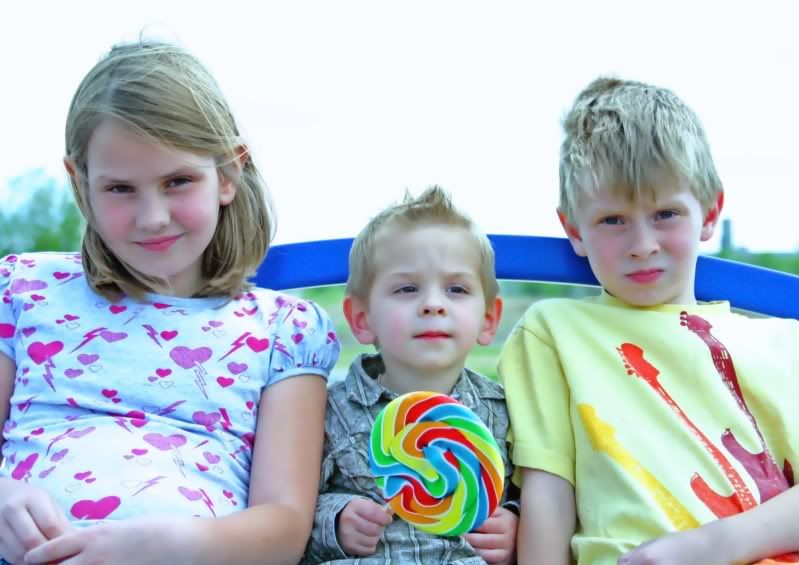 I called my dad and he talked me through getting the camera back to the right settings.
Thanks Dad! You rock.
So we tried again a different day. But just as we were going out, a huge storm started coming through.
Dang Kansas spring.
But when I started editing, I realized I kind of like the look of these!
The colors are so strange and vivid right before a storm.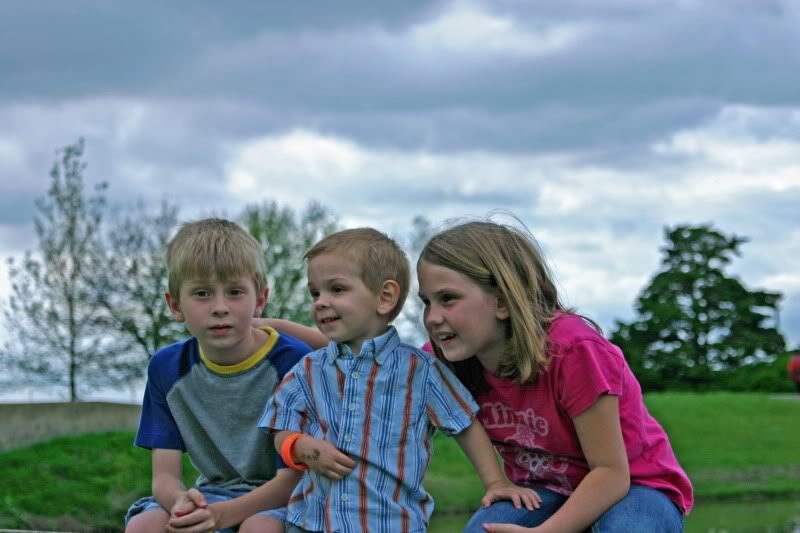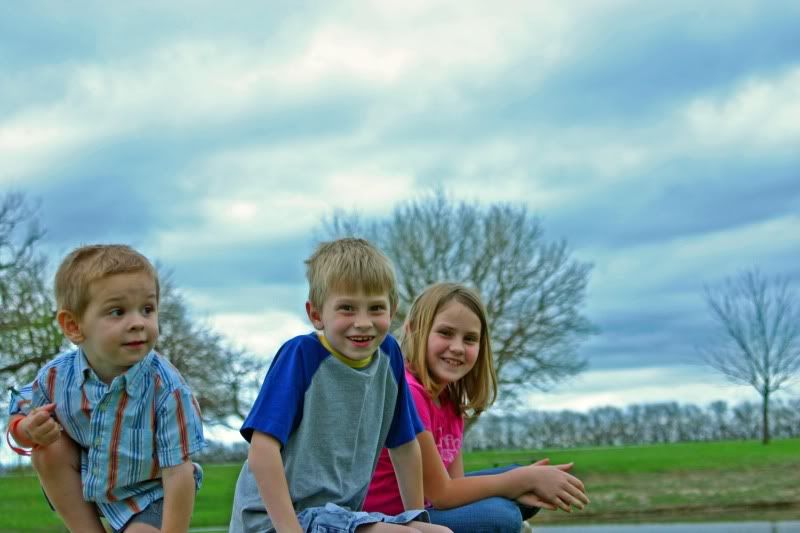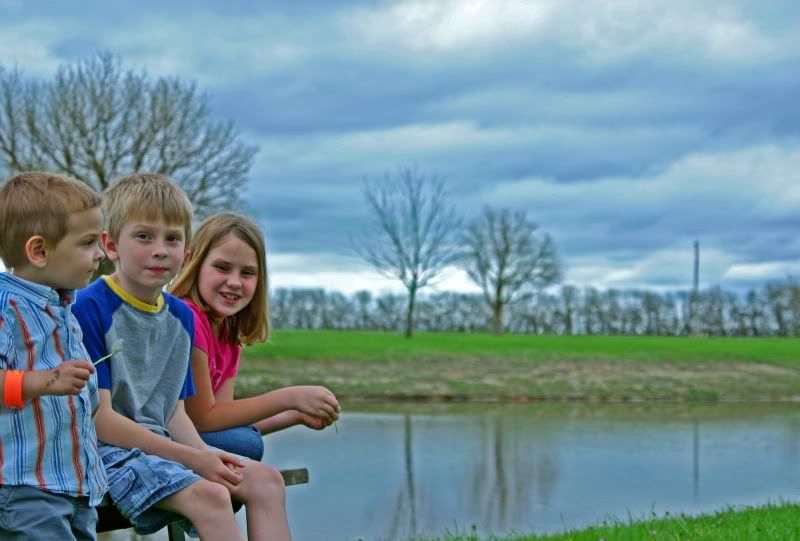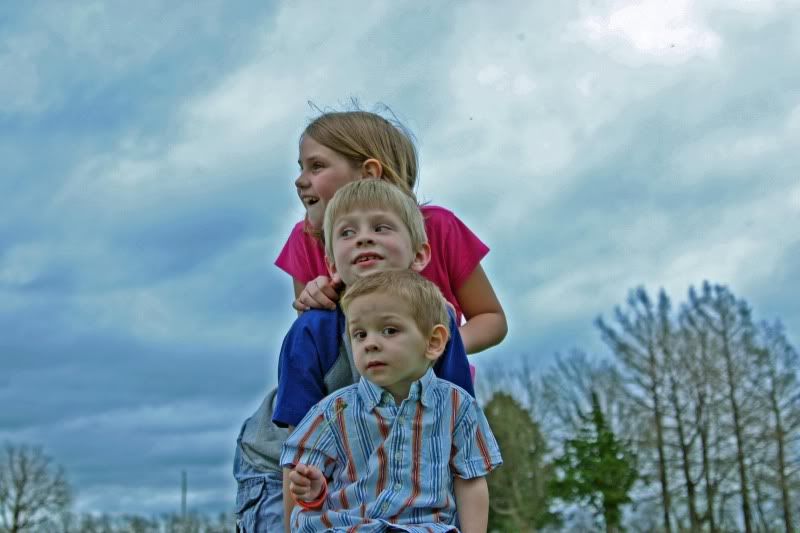 And then we went home, I turned on the movie for the kids, and I sat down at the computer to have caffeine, chocolate, and blog surf while listening to the rain. They wear me out.
**Update:
Today is The Girl's birthday. Would you guys be willing to post a birthday wish to her on
her blog
? It's one I set up for the kids ages ago and just keep music on there. Today I finally put the first real post there and she's thrilled.
She thinks she's a total rock star.