Catch up. Yeah, that's it.
I have to play catch up here.
This last week was a rough one.
The kids were extra naughty.
The Man was extra cranky.
I was extra grumpy.
It wasn't pretty.
But we made it through. And things are looking better now.
We're all just stressed and busy.
I'm anxious for summer!
The Girl had a birthday the other day. Thank you to everyone who left birthday wishes on her blog! She was completely thrilled. You guys made her day!
She got a ton of books as gifts and that was perfect. She's an avid reader. She would read 8 hours a day, if I let her. Seriously.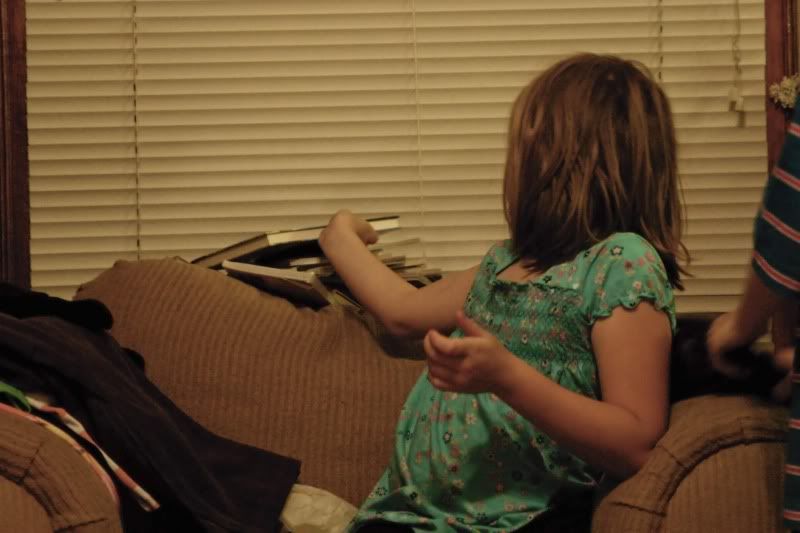 Last night we went to "Riverfest" in Wichita. I've heard about it for years.
I guess it's just a big festival. ?? I hate to say it, but I didn't love it.
There was a parade, which was fun. The kids' favorite was the helicopter going down the street!
This sweetie waved the entire time.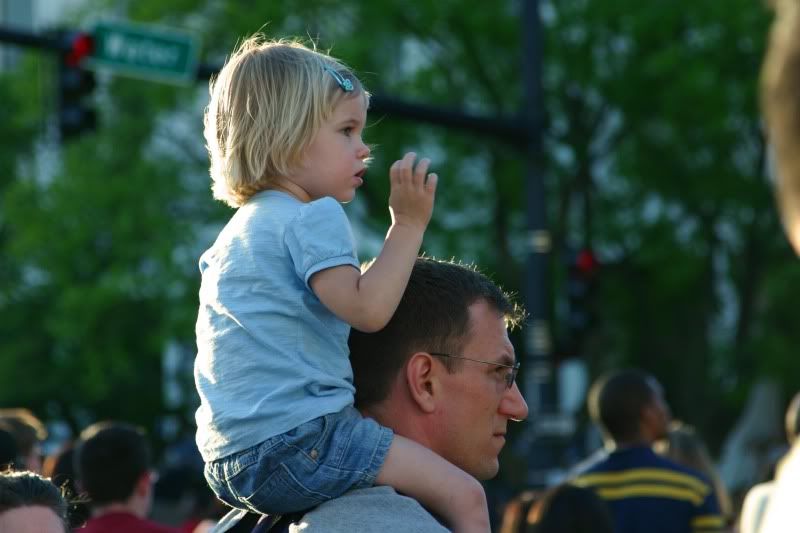 They had one float with bubble blowers on it and the little kids all went nuts.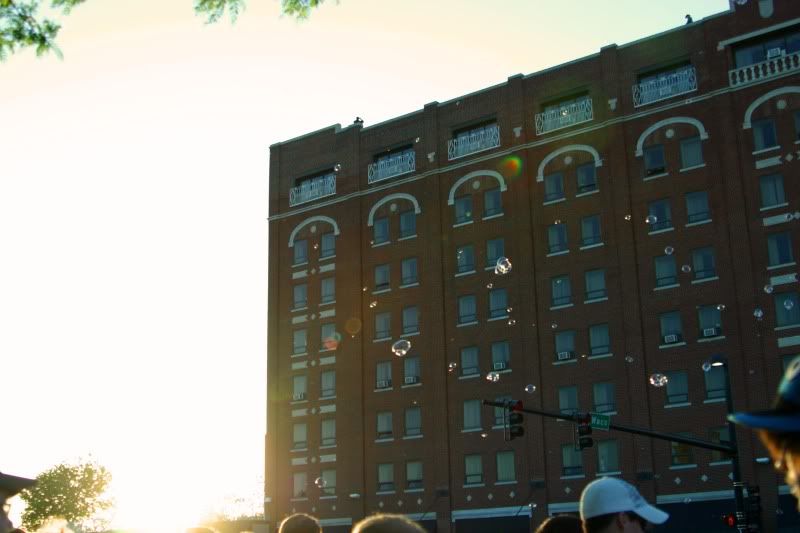 There were interesting people. One lady spewed a mouthful of alcohol on me and several others. (Not
this
lady, but someone else.) Didn't exactly love that.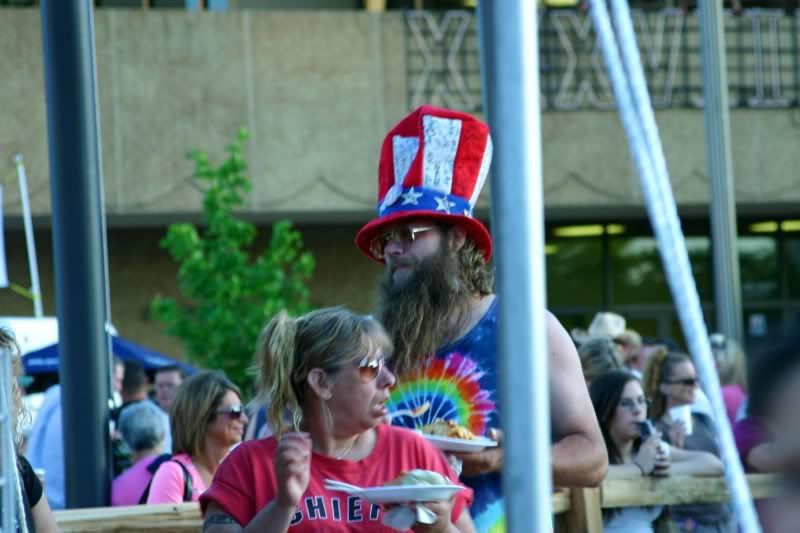 There was a carnival. Clearly I'm no
bomobob
. And I'm okay with that.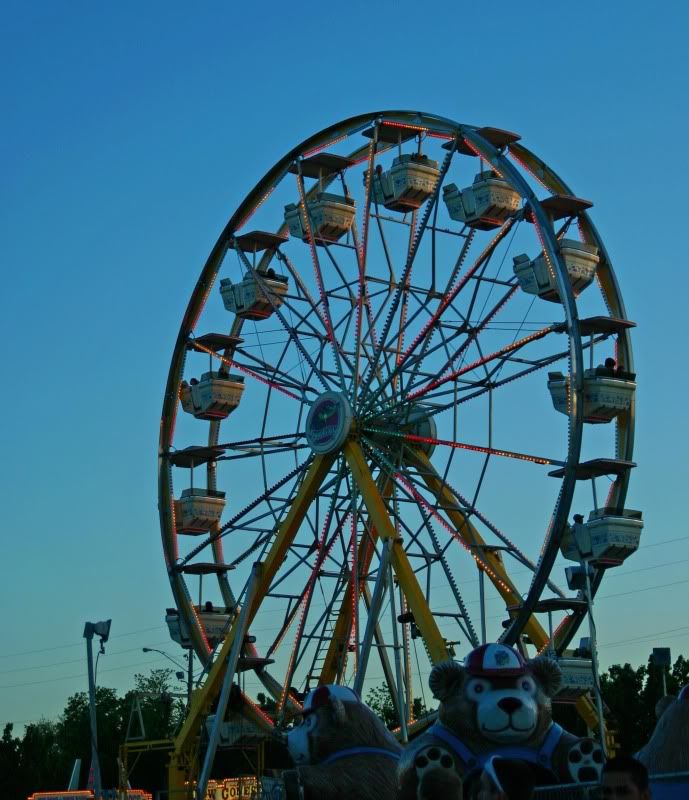 A pretty shot of downtown Wichita. It actually is a nice place, see?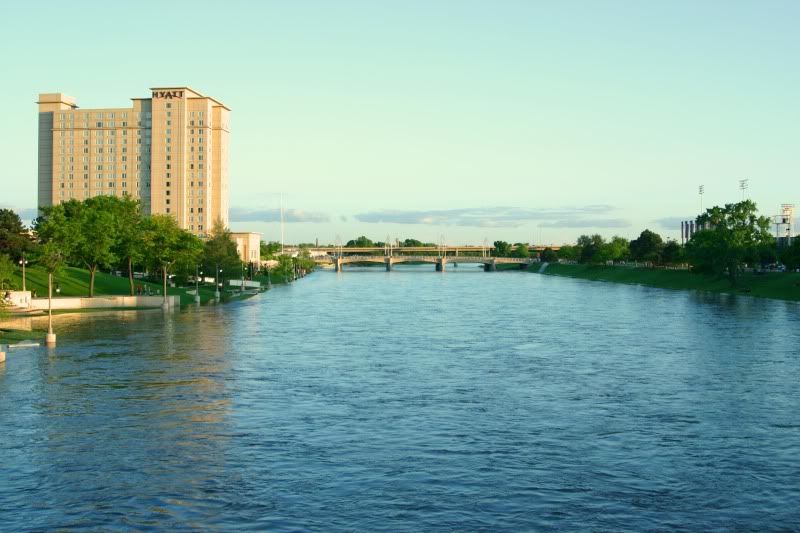 Remember that bird's nest I told you about on our porch? I climbed up and held my camera as high as I could and got a little picture of the pretty eggs inside.
And then I got squacked at by the mama bird.
I love that maternal instinct!
We mamas will do anything to protect our children and make their lives better.
After our very rough week, I went and got balloons and teddy bears and had them delivered to The Boy and The Girl at school on Friday.
I haven't done that in ages. But they deserved it.
And they were thrilled.
All is well again and we're refocused on recognizing our blessings, rather than bickering.
My Mother's Day gift each year is a little garden planted by The Man and The Kids. And I love it! It's a day spent with just our little family and it's perfect.
Then all summer when I pick those fresh tomatoes, I'm reminded of how loved I am.
I hope you have a beautiful Mother's Day!