(It makes me sound important to call it a studio! It's really just a room. A craft room/office. But I like sounding important so it's my "studio".)
I get a lot of questions about where I work.
I usually avoid them because it's a bit of a disaster. All the time.
But I'm feeling brave tonight so I'll show you around.
A shelving unit that holds all my shipping and cardmaking supplies. (Oh yeah, I make cards too! I just don't sell them.) It drives The Man nutty but I know where everything is in this space.
A single curtain rod holder on the wall to hang strands of beads.
Along with my much needed calendar next to it. (by the way, I DO know that it's May now. It was April when I took the pictures. Really.)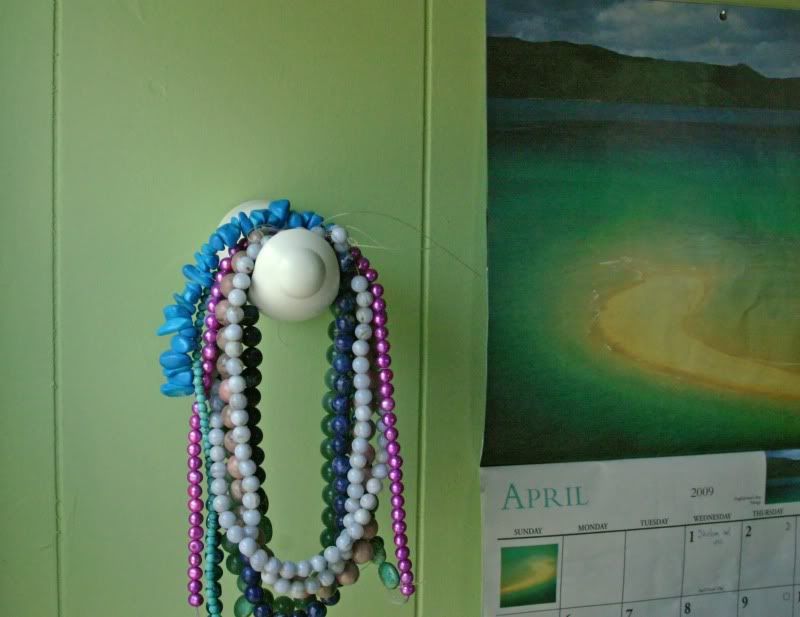 A shelf with a candle The Girl made for me (see the M for Mom on it?), a cross stitch I did years ago when she was a baby, a red picture frame covered in stickers made by The Boy, and lots of other goodies.
Below that shelf is a big cabinet and on top is a tackle box. That's what I use to store my beads. Did you know that beads come in baggies? I have thousands of them. And believe it or not, I know where everything is in this tackle box. Pink Swarovski crystal? Vintage glass? Cherry quartz? I could tell you exactly where they are.
Above my computer I have a wall full of butterflies.
Next to my computer I have a couple of mirrors and a D-A-D picture that we did for The Man several years ago for Father's Day.
We have wood floors that get dusty so I keep my computer tower on my desk rather than on the floor. On top of it, a polka dot pot that holds scissors and doodads, pretty ribbon, a
Cora's Playground
block, and behind it rainbow art.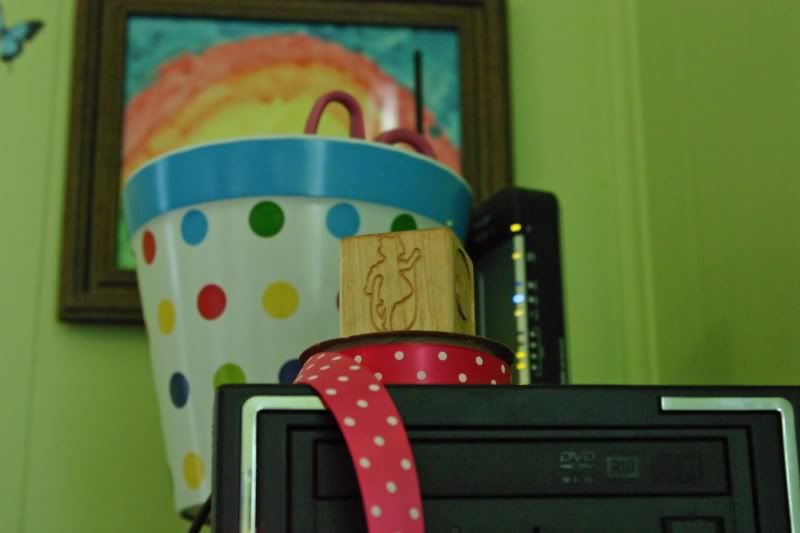 Down on the desk, a keyboard that The Baby scribbled on with a Sharpie while he was watching Playhouse Disney online. He's naughty.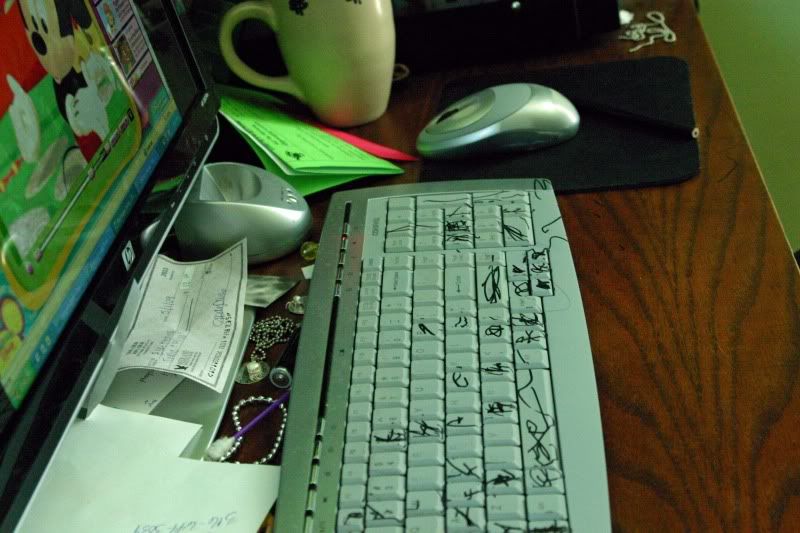 The drawer on the desk pulls out and that's my bead station. I don't use actual jewelry tools. I use Craftsman tools.
On another wall, block shelves I had The Man make for me, a cross, and cheesy hot pink daisies that I love.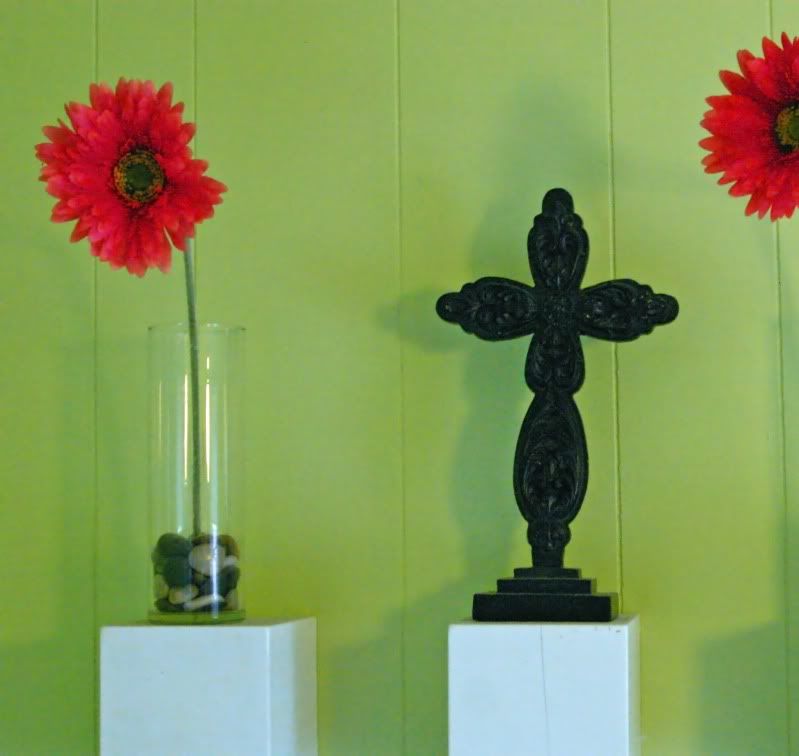 This whole room just makes me happy.
It's filled with things I love and that inspire me.
It's chaos, but I can't create when it's neat and tidy.
It has my favorite shade of celery green on the walls.
Tons of color.
The creative juices flow here!
(My metal stamping is done in the basement on a workbench and it's a dungeon there so I'm really not ready to show you that yet. It's filled with snakes and skeletons and cobwebs. Okay, not quite, but still...)
On a different note, I'm off today to meet a fellow blogger,
Jen
. I can't wait!
She's an incredible lady.
I hope she doesn't blog about what a dork I am in real life.
Have a great Wednesday!