This post has no rhyme or reason, which seems to be becoming the norm around here.
Maybe randomness, in itself, is my new "thing"?
Remember those
blue eggs
I showed you a while back?
They're all little birdies now. So sweet!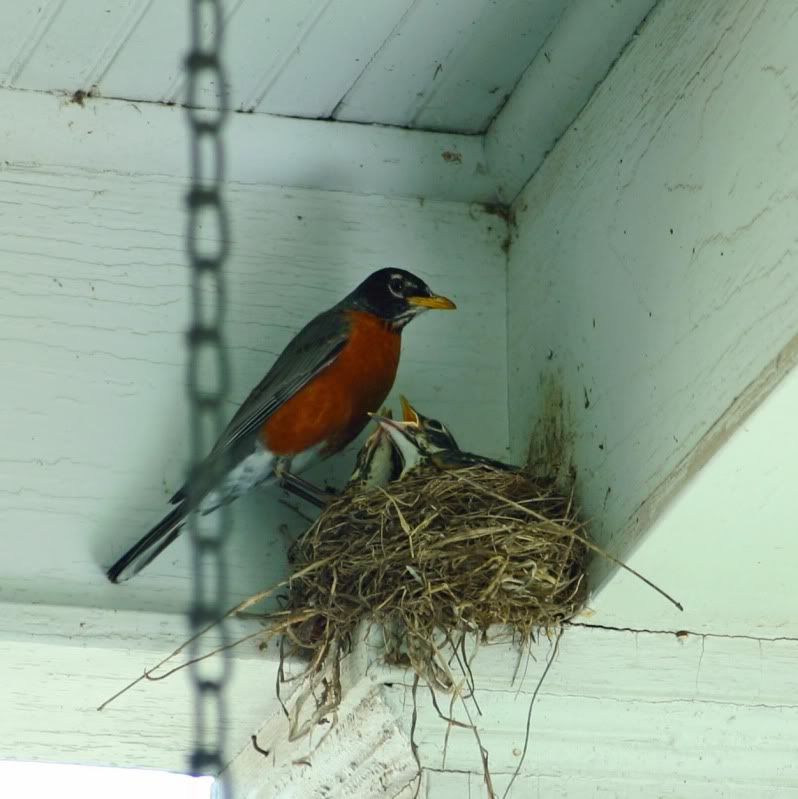 Those baby pictures I took of
Trey
the other day - this was the basket I was trying to use.
Trey was too big for it.
When I got home I just plopped it down next to a bookshelf in the dining room.
I walked by later and The Baby had put a baby doll on top! Too cute.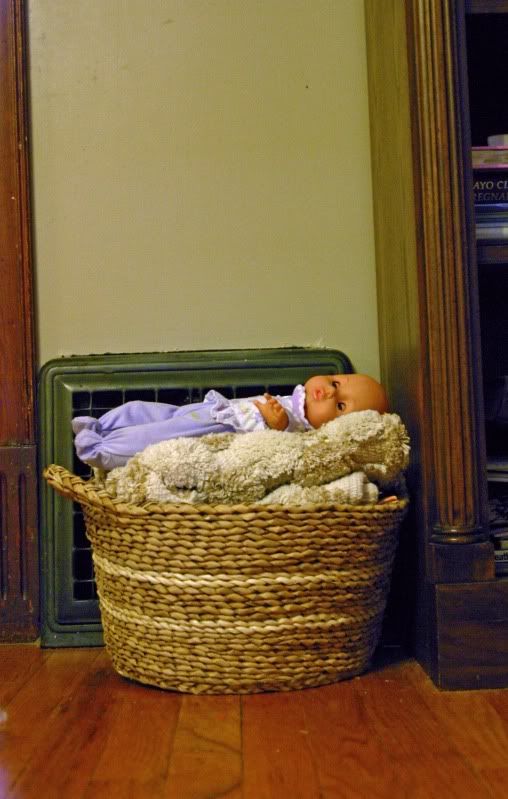 All of a sudden, I'm wondering when this -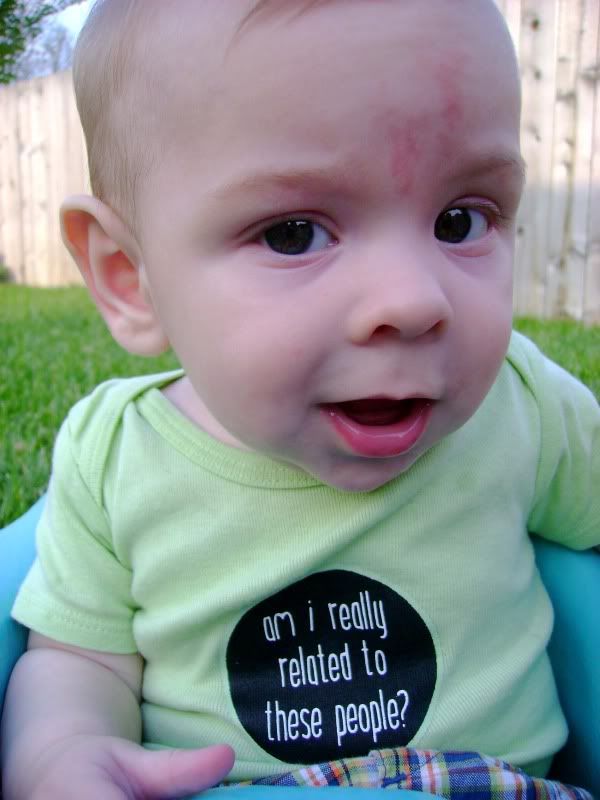 turned into this.
A walking, talking, stubborn, hilarious, snuggly little boy. Not a baby anymore! How did that happen before my eyes and I just now noticed it this week?