I wanted to wait until my kids were out of school in a few weeks before we did our first Unplug it day of the year.
I don't enjoy it.
At all.
But it's good for us!
Sort of like veggies.
Or those annual lady check ups. (sorry gentlemen.)
I'm just falling very behind on things so I'm declaring today Unplug it day.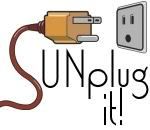 If you're not familiar with it, click the button above to see what I'm talking about.
See you all tomorrow!