Sometimes, after I eat a peanut butter and jelly sandwich, when my face is nice and sticky, I like to go find dandelions to wish on.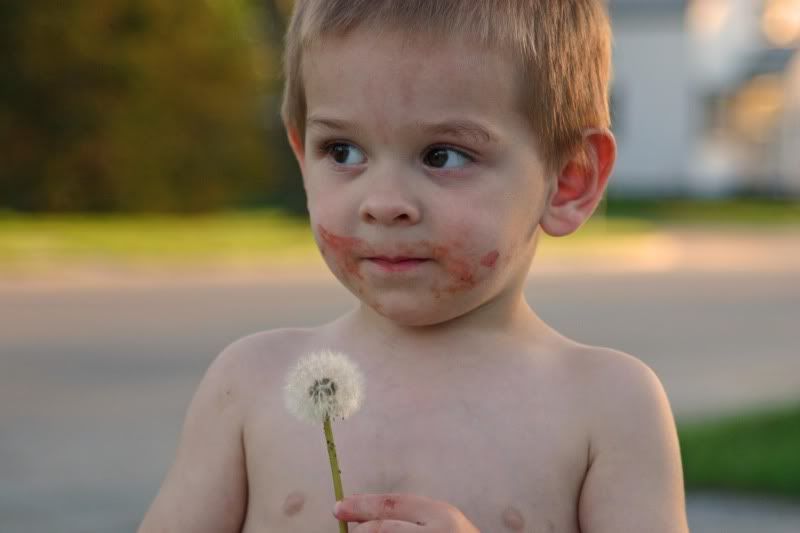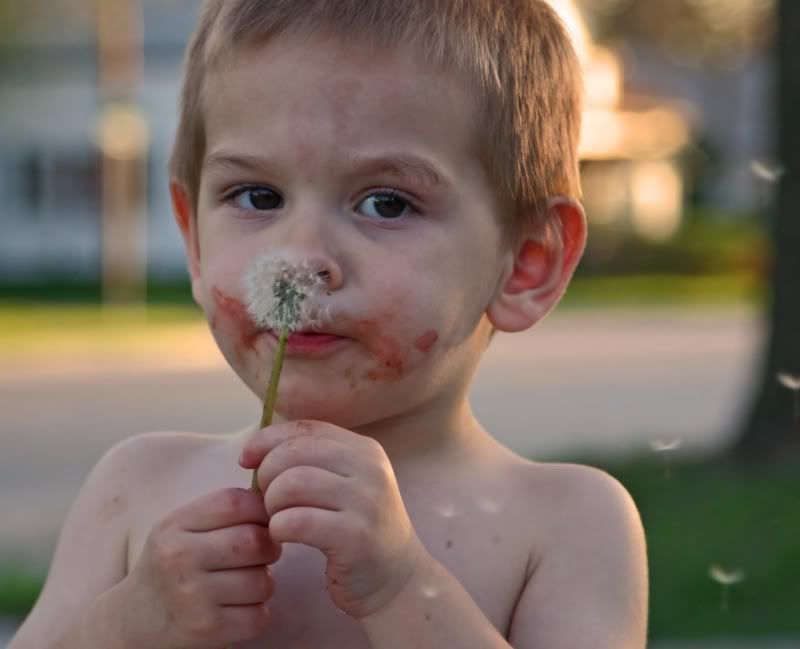 Mommy says if I make my wishes to heaven, God sees them as prayers. She says prayers get answered.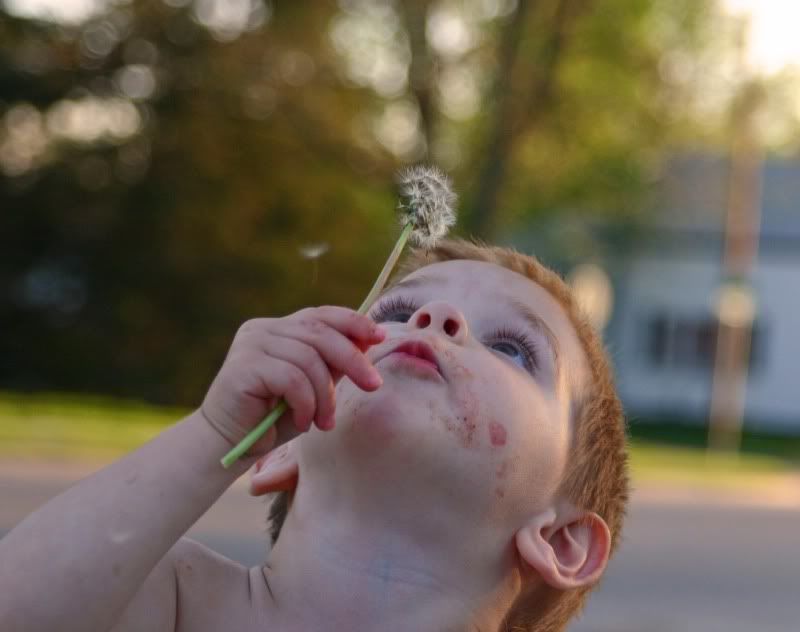 YAY!!! Look how high they went!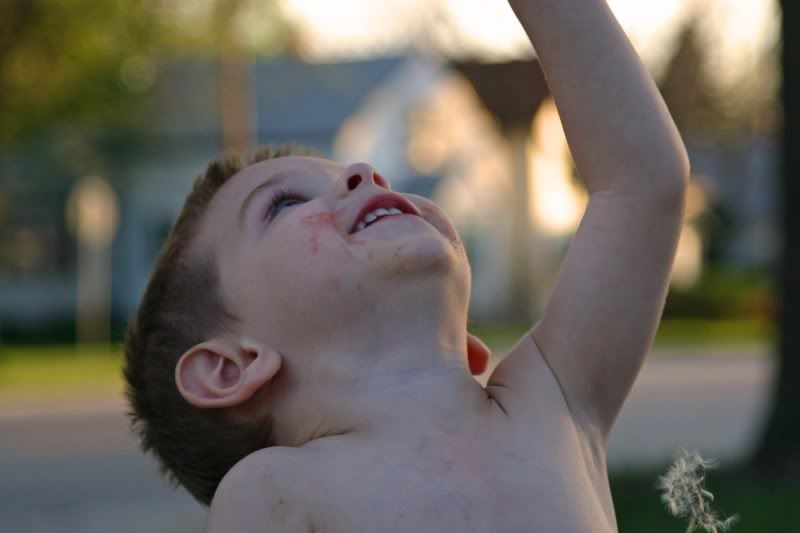 Nobody told me that you shouldn't breath in really hard with the dandelion in front of your mouth. Yuck!
Make a wish and send it to heaven and it will get answered.
Love,
The Baby