Confession
: I'm picky about crafts. I don't like having my kids do crafts that end up cluttering the house.
Goodness knows, that's already a battle I'm losing!
I want them to be useful.
No handprint molds or macaroni necklaces here.
Does that make me a terrible mom? Don't answer that.
We had some extra kids here the other day and I needed to keep them busy.
We had gone to the thrift stores the day before and bought red, white, and blue items.
The plan was to make 4th of July wreaths.
I'd hoped to find styrofoam wreath forms at the thrift stores, but didn't.
Our nearest Hob Lob is a 35 minute drive, so I used embroidery hoops instead.
We cut strips, strips, and more strips of fabric. Maybe 1.5-2" wide?
Then put on a Disney movie and have the kids tie knots while they're watching.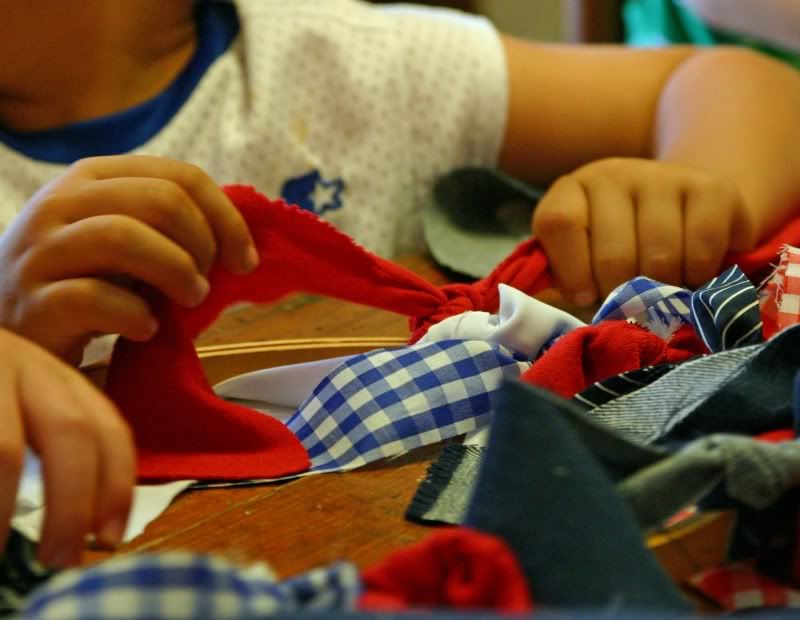 It's so easy, you could even do it naked. Ya know, if you wanted.
Not that we'd do that here.
Just keep doing knots and scooting them close together. The closer they are, the fuller the wreath will look.
It's a shabby, country, cottage look.
And when they were done, I trimmed the ends to make the fabric strips similar lengths.
Because I'm picky like that.
(pretend you don't see that bent curtain rod above the wreath, where The Baby has hung Tarzan style from the lace curtains.)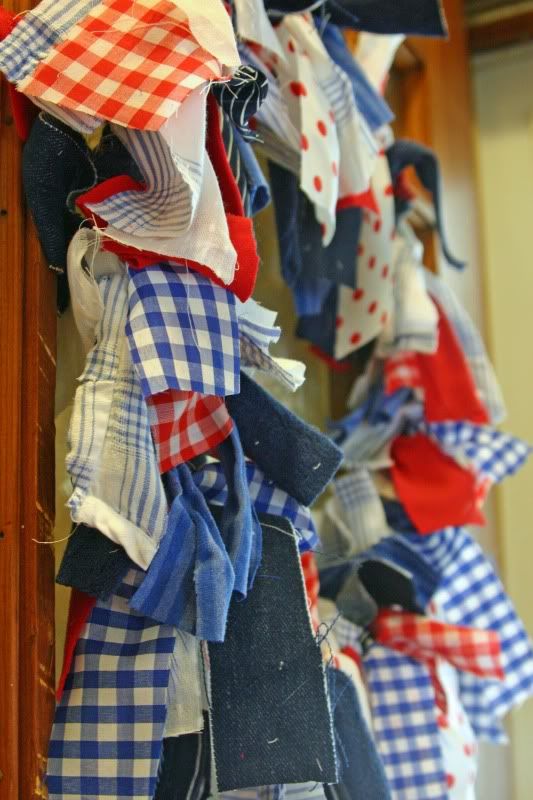 Altogether, I spent less than $5 for two big wreaths.
And had several hours of quiet kids.
And saved the world from a lot of bad fashion.
You're welcome.