There is a song by Steven Curtis Chapman that says:
I can see the fingerprints of god
When I look at you
I can see the fingerprints of god
And I know its true
Youre a masterpiece
That all creation quietly applauds
And you're covered with the fingerprints of god
So look around you and see where YOU can see God's fingerprints. Is it in nature? Kids? Animals? Where do you see them?
Here's how to join in.

1. Blog with your interpretation of God's fingerprints. Be sure to link back here so others can find the entire list of participants!
2. After you've posted your blog, sign the Mr. Linky below. Have fun exploring the other links as well!
Please only sign in if you're participating. Hopefully this will make us look at things through fresh eyes throughout the week!
---------------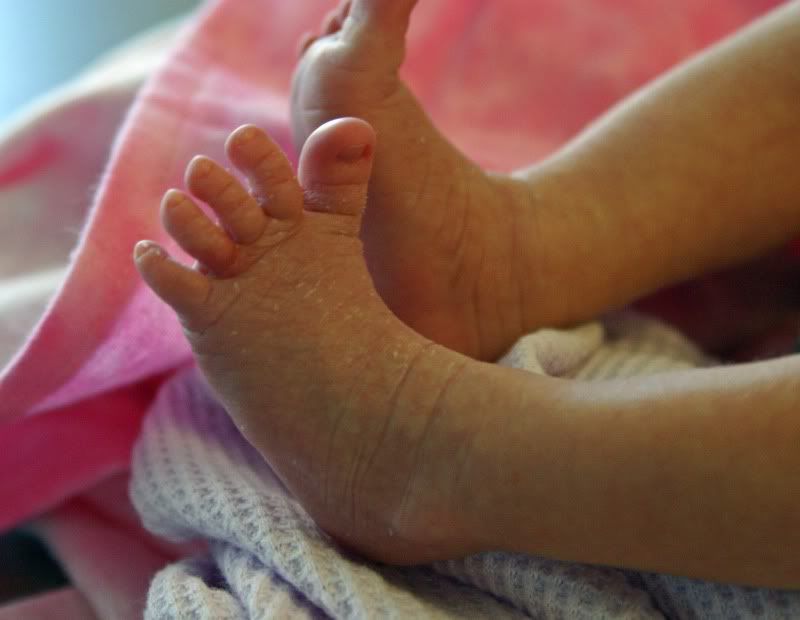 We've all seen and held newborns, but it seems like each time we get the chance, we are newly shocked by how tiny they are.
I just could not get over the size of my niece this past week.
A full living breathing person, in a five and a half pound package.
Flaky newborn skin, scrawny toes, and absolutely perfect.
Each baby conceived is such a miracle.
"Before I formed you in the womb I knew you,
before you were born I set you apart;
I appointed you as a prophet to the nations." Jeremiah 1:5
(sorry Mr. Linky is looking strange lately!)