A few weeks ago I showed you
my studio
.
What I didn't show you was the blank wall that was begging for original artwork.
So I grabbed a cheap 3-pack of canvases and paint, and put my kids to work.
The only direction I gave was "I want rainbows."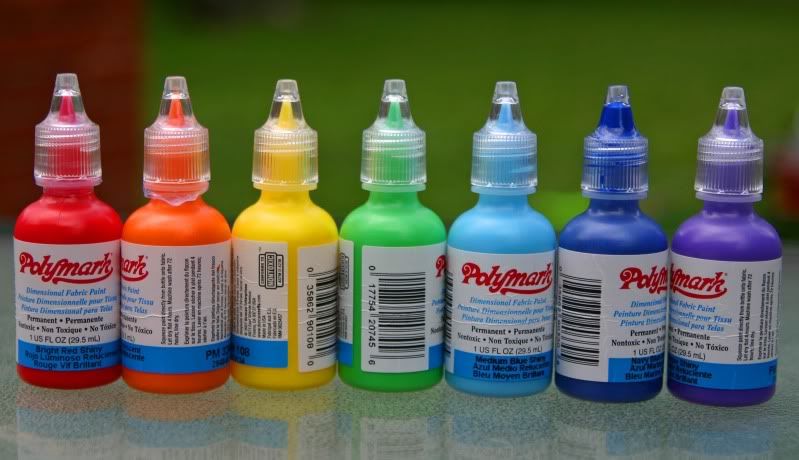 The Baby thinks rainbows are all red.
I tried to tell him otherwise, but he was convinced.
Color makes me happy!!! In the drab and dreary midwest winter, I know I'm going to love this space even more than I already did.
The finished product (not hanging on the walls just yet, still sitting in the dining room) -
Now everyone sing with me - "Someday we'll find it, the rainbow connection. The lovers, the dreamers, and meeeeeeee!"
Wow, one of you can't carry a tune.
Happy Monday!